Seedy Trump Loyalist Punted From Key National Security Post
@alexvhenderson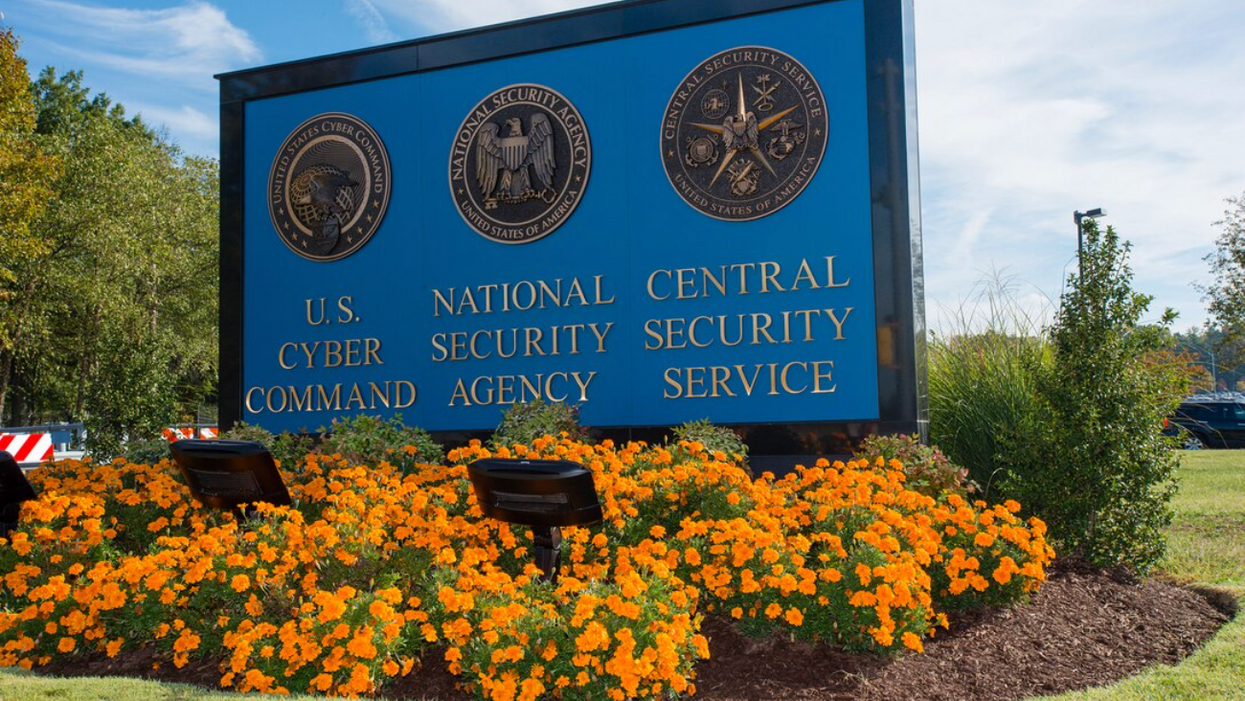 Photo from NSA.gov
Reprinted with permission from Alternet
The Washington Post's Ellen Nakashima reports that long-time Trump loyalist Michael Ellis had resigned from his position as top lawyer for the National Security Agency after almost three months of being "sidelined" during Joe Biden's presidency. Journalist Steve Benen, in an op-ed for MSNBC's website, lays out some reasons why Ellis' departure from the NSA is an important development and a positive thing.
"Last fall, the day after Joe Biden was declared the winner of the 2020 presidential race, Team Trump tapped Ellis to serve as general counsel of the National Security Agency, but the news wasn't well received," Benen explains. "Gen. Paul Nakasone, the NSA's director, didn't want Ellis for that post. In response, Christopher Miller, Trump's acting defense secretary, ordered the NSA director to install the Trump loyalist as the agency's top lawyer, whether Nakasone wanted him or not."
Benen notes that after Biden was sworn into office almost three months ago, "a gradual process began in which the new administration cleaned house, at least to the extent possible" — and Nakasone placed Ellis on administration leave.
"NSA general counsel is an important job, and not a position for partisan operatives," Benen points out. "With this in mind, it didn't come as too big of a surprise when Nakasone put Ellis on administrative leave literally the same afternoon as Biden's inauguration — at which point, the NSA director no longer had to worry about Team Trump's directives."
To understand just how Trumpian Ellis' history is, one should take a look at his activities during Trump's presidency. Ellis is a major ally of GOP Rep. Devin Nunes, and he was a counsel to the House Intelligence Committee when it was still being chaired by the far-right California congressman. During the Trump era, Ellis and fellow Trump loyalist Ezra Cohen-Watnick were the two White House officials who gave Nunes intelligence reports claiming to show that former officials in ex-President Barack Obama's administration had improperly "unmasked" members of the Trump transition team in late 2016 -- early 2017. Sen. Richard Burr, chairing the Senate Intelligence Committee, said that the "unmasking" narrative was "all created by Devin Nunes."
Ellis' name was also heard in connection with the Ukraine scandal. Trump's first of two impeachments stemmed from a July 25, 2019 phone conversation with Ukrainian President Volodymyr Zelensky, who Trump tried to pressure into helping him dig up dirt on now-President Joe Biden and his son Hunter Biden. And Ellis was the White House lawyer who ordered NSC officials to move the transcript of that conversation to a classified server.
Ellis is the lawyer who told officials in the NSC to move the Ukraine call transcript to a highly classified server. https://t.co/0sVZZ6CPSW

— Jim Sciutto (@Jim Sciutto) 1583249941
Biden was the Democratic presidential hopeful Trump feared the most in 2019, and it isn't hard to understand why he dreaded the possibility of Biden receiving his party's nomination. Biden, in November 2020, defeated Trump by more than 7 million in the popular vote.
Trump was hardly the first politician to pursue opposition research on a political rival, but House Speaker Nancy Pelosi — when she called for Trump's impeachment in 2019 — stressed that it was wildly inappropriate for Trump to make that request from a foreign leader. And to make matters worse, Pelosi said, Trump made that opposition research a prerequisite for military aid to Ukraine.
In March 2020, Politico's Kyle Griffin reported that Ellis had been named senior intelligence director on the NSA.
Benen wraps up his op-ed by making it clear that he is glad to see Ellis resigning from his NSA position.
"There are still plenty of Trump appointees who've 'burrowed' into career civil-service positions," Benen observes, "but as of now, they won't be in the NSA's general counsel's office."