Trump's Economic Sugar Rush Sours As GDP Growth Falls In Final Quarter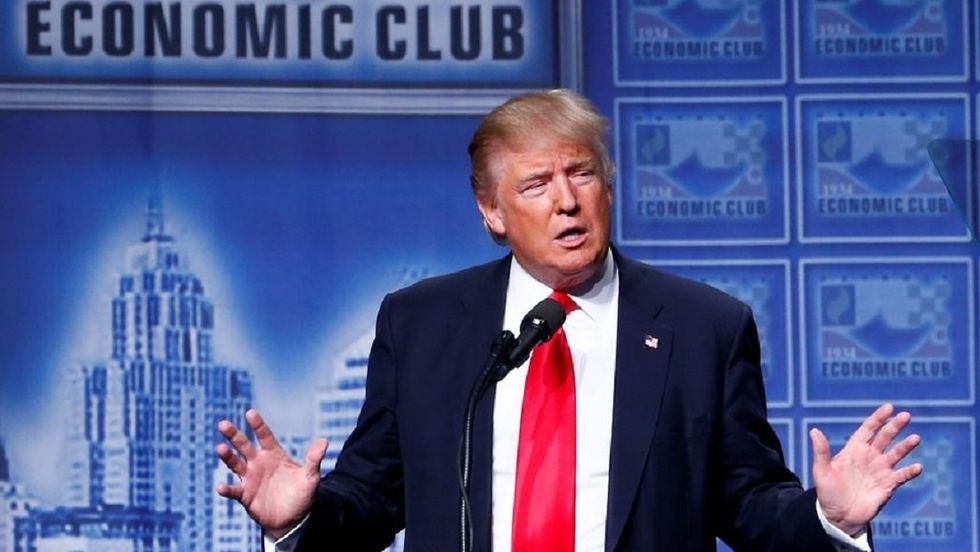 For months, right-wing media has been pushing the narrative of a "Trump economic boom" that the POTUS will ride to reelection in 2020…if only the Russia collusion scandal blows over by then.
It doesn't look like the economy is cooperating.
U.S. economic growth slowed significantly in the fourth quarter of 2017, under-performing expectations with only a 2.6% expansion of GDP. The number represents the domestic economy's worst showing since last winter.
It's a far cry from Trump's breathless prediction of 6% GDP growth  in December, or even Breitbart's giddy coverage of the New York Fed prediction of 3.9% final-quarter growth.
And it isn't good news for the national debt either. Friday's report from the Commerce Department also shows an uptick in government spending, just as taxes are being lowered and the growth rate is found to be sagging.
Ironically, the disappointing GDP numbers may be the result of increased imports in the era of "America First." According to the report, imports climbed at double the rate of exports from October through December, offsetting strong consumer spending.
Capital goods orders also fell 0.3% if aircraft and military defense spending are not included.
Mainstream economists are predicting a solid 2018 for Trump's economy. But other financial experts are alarmed. Great Depression historian Robert McElvaine wrote in The Washington Post last November that Republican tax cuts will "multiply" the budget deficit and cause another devastating fiscal collapse.
"As a historian of the Great Depression," opined McElvaine, "I've seen this show before."