Mocked For Million-Dollar Sanctions, Trump Drops Lawsuit Against James
@next2godwin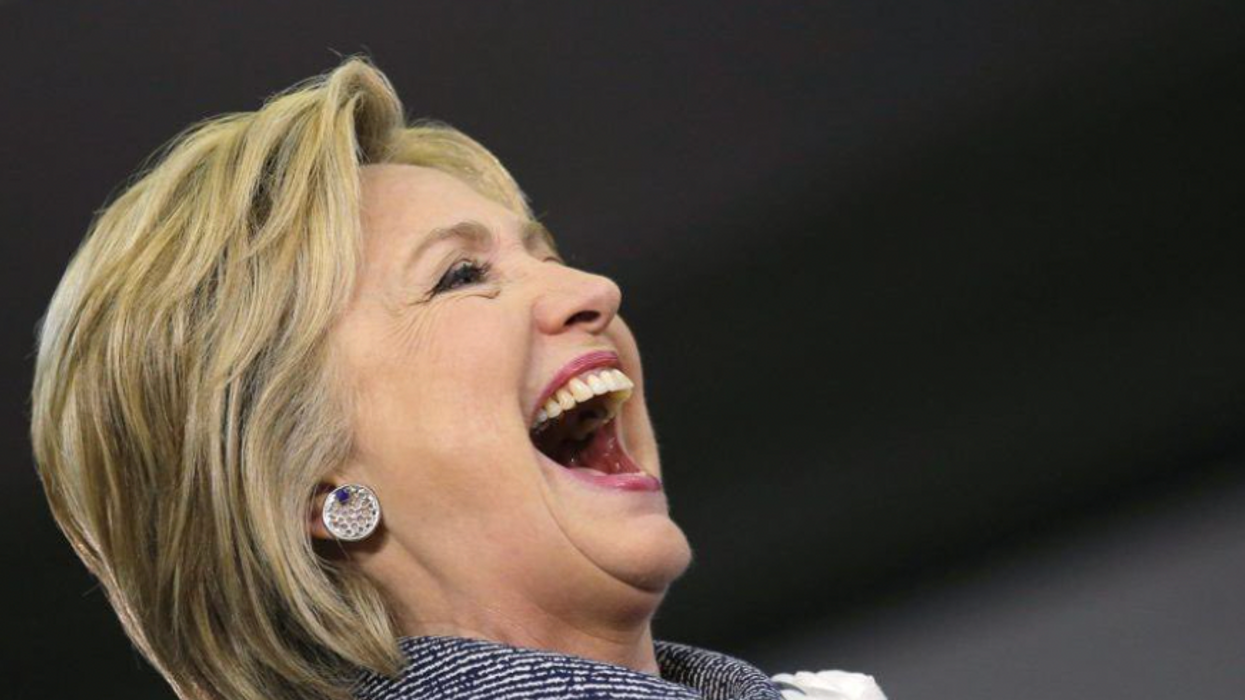 Critics mocked former President Donald Trump after the Republican abandoned his lawsuit against New York Attorney General Laeticia James on Friday, hours after a Florida federal judge fined him for the "strategic abuse of the judicial process" for political purposes.
U.S. District Court Judge Donald Middlebrooks ordered Trump and his attorney Alina Habba to pay nearly $1 million in defendants' legal fees for frivolously suing 2016 political opponent Hillary Clinton and others over an alleged effort to rig that election by accusing his campaign of colluding with Russia.
Citing the ex-president's lawsuits against CNN, Twitter, the Pulitzer Prize board, and New York Attorney General Letitia James, Middlebrooks branded Trump a "prolific and sophisticated litigant" adept at "using the courts to seek revenge on political adversaries" in a searing 46-page sanctions order that came months after the same judge threw out the Clinton lawsuit.
On Friday morning, hours after the sanctions, Trump's legal team filed a single-page notice of voluntary dismissal in court, dropping the former president's lawsuit accusing the New York top cop of masterminding a "war of intimidation and harassment" against him — the very litigation mentioned in Middlebrook's sanction order — per Bloomberg.
"Plaintiff, PRESIDENT DONALD J. TRUMP, by and through his undersigned counsel and pursuant to Fed. R. Civ. P. 41(a)(1)(A)(i), hereby voluntarily dismisses his claims in this action against Defendant, LETITIA JAMES, without prejudice," the letter read, according to The Independent.
Trump filed the lawsuit in November, accusing James — who had in September sued him, his three children, and the family's company for $250 million for "years of financial fraud — of orchestrating "a relentless, pernicious, public and unapologetic crusade" against him.
Trump's effort to dismiss James' fraud lawsuit was rejected in early January by Justice Arthur F. Engoron of the New York State Supreme Court, who excoriated the ex-president for making "borderline frivolous" arguments in an "[attempt] to evade the law."
According to the Daily Mail, Trump's lawsuit against James, widely considered an effort to strong-arm the attorney general into dropping her civil suit, had been assigned to Middlebrooks — the very judge who had dismissed his suit against Clinton and penalized him for it.
"We are confronted with a lawsuit that should never have been filed, which was completely frivolous, both factually and legally, and which was brought in bad faith for an improper purpose," Middlebrooks opined.
Alina Habba, Trump's lead attorney, was also held liable for the $938,000 fine that Middlebrooks levied, making it the second time Habba had been sanctioned in the same lawsuit, reported Politico.
Trump's critics dragged him on Twitter throughout Friday for the humiliating legal sanction and his quiet absconding of the moribund lawsuit against James.