Trump's Pennsylvania U.S. Senate Pick Tied To Holocaust Deniers
@FAWFULFAN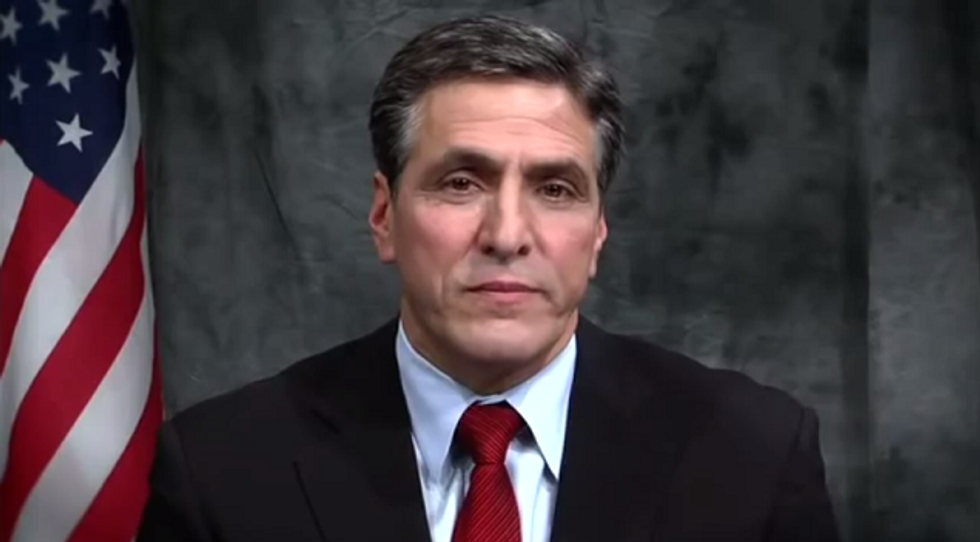 Reprinted with permission from Shareblue.
As Republicans fight to save their House majority, their efforts in the Senate have also faced a long string of humiliations.
They lost what should have been a completely safe special election in Alabama, after their candidate was credibly accused of being a child molester. Their frontrunner in Ohio unexpectedly dropped out. Their most promising potential candidates declined to enter the race in Minnesota and North Dakota. And one of their minor candidates in Missouri went on an insane rant about how feminists have "snake-filled heads" and he expects "a home-cooked dinner at six every night," from a woman.
Now, they are suffering yet another humiliation from their top Senate candidate in Pennsylvania: Rep. Lou Barletta.
On Thursday, CNN's Andrew Kaczynski reported that in 2006, when Barletta was the mayor of Hazelton, he sat for an interview with the American Free Press, "a publication that regularly promotes conspiracy theories including that the Sept. 11, 2001, attacks were a 'Jewish plot' and the Holocaust was a hoax."
The following year, Barletta headlined an anti-immigration rally that featured anti-Semitic rock singer Paul Topete, who claimed in online forums that the Holocaust is "one of the largest if not THEE [sic] largest scam ever played on humanity," perpetrated by "frauds in the SHOAH Industry."
At that rally, Barletta 
said
 President George W. Bush, who was at the time trying to pass a bipartisan immigration bill, wanted to give "murders, rapists, thieves, and terrorists" legal status.
Faced with his past ties to hate groups, Barletta's campaign manager insists he is not a racist because the KKK tried to hold a rally in his honor and he did not support it. This is not exactly a convincing defense.
Barletta is currently the frontrunner in the Republican race to challenge Democratic Sen. Bob Casey, largely because of his relationship with Donald Trump. He was an early endorser of Trump's presidential campaign, and supports Trump's proposal to massively scale back legal immigration. Last year, Trump proclaimed Barletta was "a great guy" who is "going to win big" against Casey.
Barletta has proved once again that there does not seem to be any lower limit on standards for Republicans who want to run for high office.
Matthew Chapman is a video game designer and science fiction author from Texas. He can be found on Twitter @fawfulfan.
Screenshot: Lou Barletta/YouTube