Trump's Support Declines Among White Voters, Recent Polls Show
@alexvhenderson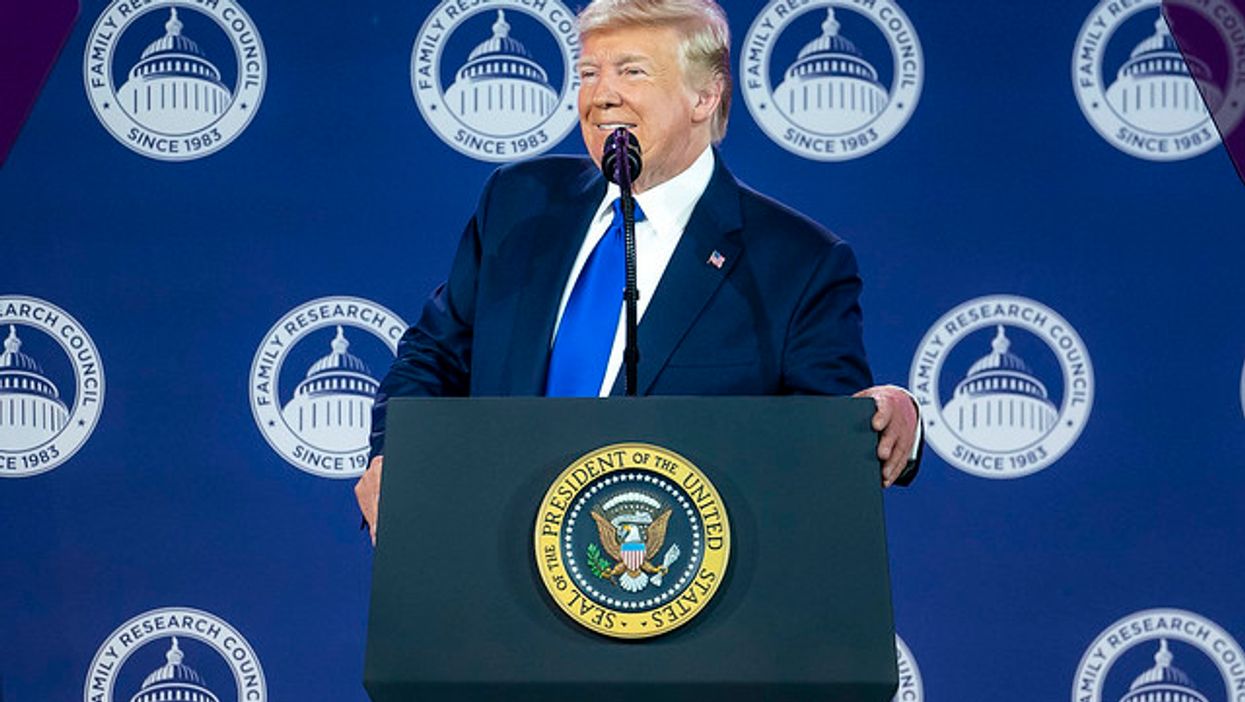 Reprinted with permission from Alternet
If President Donald Trump is to be reelected in November, he will need a heavy and enthusiastic turnout among white voters — especially older white male voters in swing states and red states. But Greg Sargent, in his Washington Post column, discusses what could prove to be a major problem for Trump in this year's election: decreasing supporting among whites.
Former Vice President Joe Biden, according to Sargent, has been cutting into Trump's white support. Sargent notes that "a new analysis by Nate Cohn of the Upshot, and some new Post polling, shed fresh light on why" Trump's white support "might be failing — and on what it means that Trump's alchemical powers are deserting him."
---
"Trump's slippage is driven largely by his eroding support among white voters, particularly those said to be his base," Sargent explains. "Cohn averaged together recent high-quality polls and found that Biden's overall lead over Trump has expanded to 10 points, up from six points earlier this spring."
In 2016, Trump outperformed Democratic presidential nominee Hillary Clinton among whites who never attended college — giving Trump an advantage in key swing states like Florida and Pennsylvania. But if Biden is increasing his support among that demographic, Cohn notes, it could doom Trump's chance of winning a second term.
"Specifically, Cohn found that in this average of polls, Trump's edge over Biden among non-college-educated white voters has slipped by 10 points," Sargent notes. "He now leads among them by 21 points, versus 31 points earlier this spring — the latter being about the same lead Trump commanded among them in 2016."
Sargent noted that according to Cohn, this demographic shift in Biden's favor "would be enough to assure Mr. Biden the presidency, given his considerable strength among white college graduates."