Trump's 'Truth Social' Posts Show Why Meta Shouldn't Restore His Status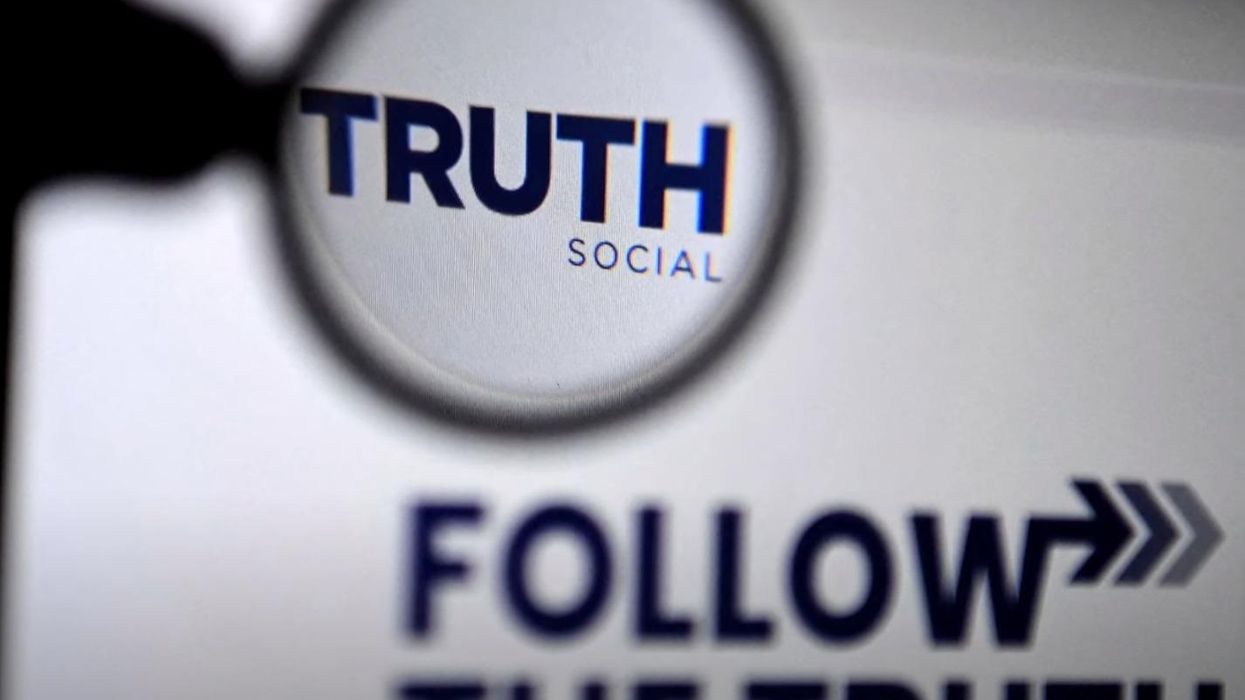 Youtube Screenshot
As Meta considers whether to allow former President Donald Trump back on its platforms, his increasingly extreme behavior on his social media platform Truth Social — pushing misinformation and amplifying conspiracy theories — demonstrates the potential real-world harm that such a move would pose.
Meta suspended Trump from posting on its platforms for at least two years after the January 6 insurrection, publicly citing his use of Facebook "to incite violent insurrection against a democratically elected government." Less than four months from now, Meta will decide whether "the risk to public safety has receded" to allow Trump back on Facebook and Instagram — which Meta global affairs president Nick Clegg recently suggested was likely. According to Clegg, "accuracy or sentiment about" Trump's content would not be a "driving factor" in the decision to end his suspension.
While suspended from Meta's platforms and other social media, Trump launched Truth Social in February to get back online and avoid moderation. The platform has become a home for dangerous and hateful content, including Trump's own 1,524 posts (through October 2) and an additional 673 posts that he has shared. In fact, many of these posts are centered around pushing election misinformation, attacking and inciting violence against his political foes, and promoting the QAnon conspiracy theory.
Trump's activity on Truth Social mirrors his behavior on Facebook before he was suspended and his extreme rhetoric even since the violence on January 6. Media Matters previously found that roughly a quarter of Trump's Facebook posts between January 1, 2020, and when he was suspended on January 6, 2021, contained COVID-19 misinformation, election lies, or extreme rhetoric about his critics. Trump also maintained a presence on Facebook since being suspended, with Facebook ads from his joint fundraising committee pushing election misinformation and Facebook videos of Trump's misinformation-filled rallies that have earned millions of views.
Trump continues to push and amplify election misinformation, other false claims, and the QAnon conspiracy theory on Truth Social.
Pushing election misinformation
Trump's denial of the results of the 2020 election, and his prolific social media posts on the topic, contributed to the January 6 riot at the capitol, and subsequently to his suspension from Meta's platforms. He has continued to spread the same incendiary election lies on Truth Social.
In posts with such misinformation, Trump claimed that Democrats' "biggest LIE, by far, is the results of the Presidential Election," and that the "Election was Rigged and Stolen." He also promoted Dinesh D'Souza's Big Lie documentary 2000 Mules. Media Matters analyzed Trump's posts on Truth Social and found at least 58 mentions of the word "rigged" in at least 55 posts, and at least 255 mentions of the word "election" in at least 195 posts.
Pushing misinformation about the FBI searching Mar-a-Lago
A subset of Trump's recent posts on Truth Social focused on the FBI's search for government documents at his Florida property. Once again, Trump's rhetoric led to his supporters threatening violence online, and eventually to real-world harm when one man attempted to attack an FBI office in Cincinnati, Ohio.
In one of Trump's posts about Mar-a-Lago being searched, he attacked the judge who authorized the warrant, claiming he held "animosity and hatred of your favorite president," even after the judge was subjected to right-wing attacks. In other posts, Trump claimed that all documents in his possession were declassified and that the FBI took privileged material, and he shared a statement that claimed that the search was "not necessary or appropriate" and an attempt to "stop me, and the Republican Party, once more." Trump repeatedly referred to the search as a "raid." In fact, there were at least 116 mentions of the word "raid" in at least 92 of his posts. There were also at least 77 mentions of the term "Mar-a-Lago" in at least 67 posts.

Amplifying the QAnon conspiracy theory
Trump has repeatedly amplified and pandered to the QAnon community on Truth Social. Based on Media Matters' analysis, Trump has amplified at least 61 QAnon accounts more than 130 times on Truth Social. On September 27 and 28, Trump amplified at least 11 different QAnon accounts a total of 22 times.
Trump amplified QAnon at least 315 times on Twitter before being suspended, and has since more openly embraced the conspiracy movement — continuing to amplify such accounts and using a QAnon-related song during campaign events. The QAnon conspiracy theory has been tied to various acts of real world violence and is considered a potential domestic terror threat by the FBI. Meta's policies against militarized social movements include a ban on accounts promoting QAnon, but Clegg has decided to highlight Facebook's likelihood of restoring Trump's account at a time when Trump has increasingly promoted the conspiracy theory.
Reprinted with permission from Media Matters.