Spanked By Murdoch's Tabloid, Trump Erupts In 'Truth' Tantrum
@wallein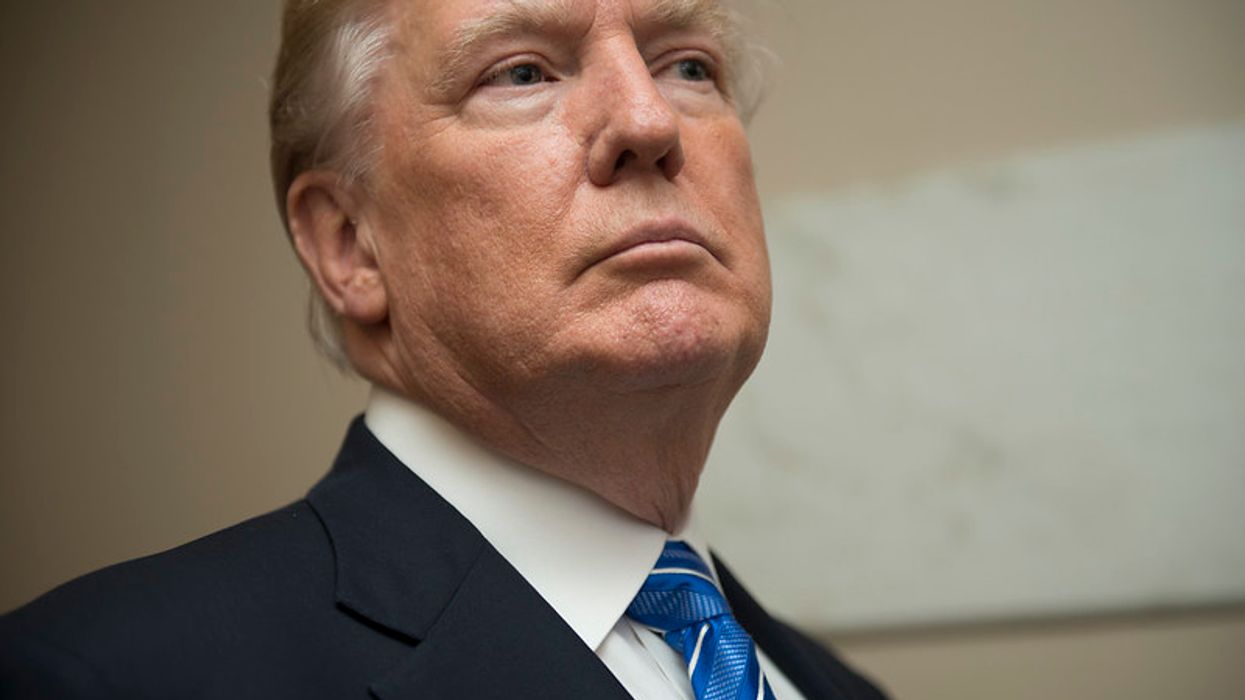 On Tuesday the United States discovered that when more Americans come out to vote, the MAGA world and its surrogate Republican Party are really unpopular. One of the grand delusions in the traditional media is that Donald Trump, a man who never received the popular vote in the history of ever, was somehow popular. It's a relative term, of course. Donald Trump is popular with the MAGA crowd that believes they will ascend into heaven on his back. Donald Trump is less unpopular than many of his fellow conservative leaders within his own party. But he isn't really popular. A large part of this is because Donald Trump is a terrible person, and most people can see that.
The Republican Party and its operatives are scrambling to see who can wrestle for control over the internally warring political party. Tuesday night's results showed that Americans, by and large, are not interested in Big Lie promoters and relitigating the 2020 election. This has opened a sliver of light to GOP operatives who hope they can wriggle free of Trump before 2024 . To that end, the Rupert Murdoch-owned New York Post released a very disparaging front-page story Thursday morning pointing the finger at Trump. The Wall Street Journal 's editorial board released an opinion piece with the headline, "Trump Is the Republican Party's Biggest Loser."
We all know how thin-skinned the disgraced former guy is. Will he have a meltd—
Yes he will!
\u201c\ud83d\ude02 this will actually make Trump mad. At the end of the day, no, Murdoch is still not abandoning him and this is more about the NY Post trying to reflect the national zeitgeist... but it is FUN\u201d

— Oliver Willis (@Oliver Willis) 1668045498
On Truth Social, Donald Trump pressed his thumbs together and began a rant the likes of which we have all experienced before. I will be putting it in here, typos and all.
"Now that the Election in Florida is over, and everything went quite well, shouldn't it be said that in 2020, I got 1.1 million more votes in Florida than Ron D got this year, 5.7 million to 4.6 million? Just asking?"
That was early on for The Donald. Not so bad, maybe this won't be a bi—
"Incredible how dishonest the Fake News Media is. The failing New York Times has gone crazy. So many of the people I Endorsed went onto victory on Tuesday Night, nobody was even close, and they literally make up a story refusing to write the facts, and only quoting enemies and losers. Almost all of the people I endorsed WON, yet if you read the story from two Trump hating writers (who only do as they are told!), you would not even recognize the truth. They truly are, THE ENEMY OF THE PEOPLE!!!"
Yes. That got turned up fast. Hopefully things are cooling down over at MAGA headquar—
"… 219 WINS against 16 LOSSES IN THE GENERAL ELECTION, and yet, the Fake News writes only unrecognizable junk. No wonder they are all doing sooo badly!"
Okaaaay.
"There is a Fake Story being promulgated by third rate reporter, Maggie Hagaman of the Failing New York Times, that I am blaming our great former, First Lady, Melania, and Sean Hannity, that I was angry with their pushing me to Endorse Dr. Oz. First of all Oz is a wonderful guy who really worked hard, and was a very good candidate, but he WAS LONG IN THE RACE before I ever Endorsed him, they had NOTHING to do with it, he was not a 'denier' (his mistake!), and I was not at all ANGRY. Fake News!"
Somebody looked at their Word of the Day calendar! At least he doesn't sound angry, amiright?
"I'd like to apologize to Melania and Sean Hannity for all of the Fake News and fictional stories (made up out of thin air, with no sources despite them claiming there are!), being dumped on you by reporters and 'News' Organizations who know the stories are not true. The Fake News Media is "Crazed" and totally out of control. I only wish the public could understand how really corrupt and crooked they are. They MAKE UP stories and then push them down your throats. Our Country is in big trouble!"
To be honest that doesn't really sound like much of an apolo—
"… 219 WINS against 16 LOSSES IN THE GENERAL ELECTION, and yet, the Fake News writes only unrecognizable junk. No wonder they are all doing sooo badly!"
You said that already.
"Despite having pick so many winners, I have to put up with the Fake News. For me Fox News was always gone, even in 2015-16 when I began my "journey," but now they're really gone. Such an opportunity for another media outlet to make an absolute fortune, and do good for America. Let's see what happens?"
Let's see.
"For those many people that are being fed the fake narrative from the corrupt media, that I am Angry about the Midterms, don't believe it. I am not at all angry, did a great job (I wasn't the one running!), and I'm very busy looking into the future. Remember, I am a "Stable Genius."
Sort of like seeing a band you never liked do their greatest hits, which you didn't care for in the first place.
Election Night 2022 was full of surprises—mostly for people pushing the last couple months of traditional media narrative of a "red tsunami." The problem is that Americans are not super into the GOP. Markos and Kerry have been saying the media narrative was wrong for months, and on Tuesday, Daily Kos and The Brief team was validated. Time to celebrate!
Reprinted with permission from Daily Kos .