On Trump's Truth Social, Unhinged Election Conspiracy Theories Rule
@next2godwin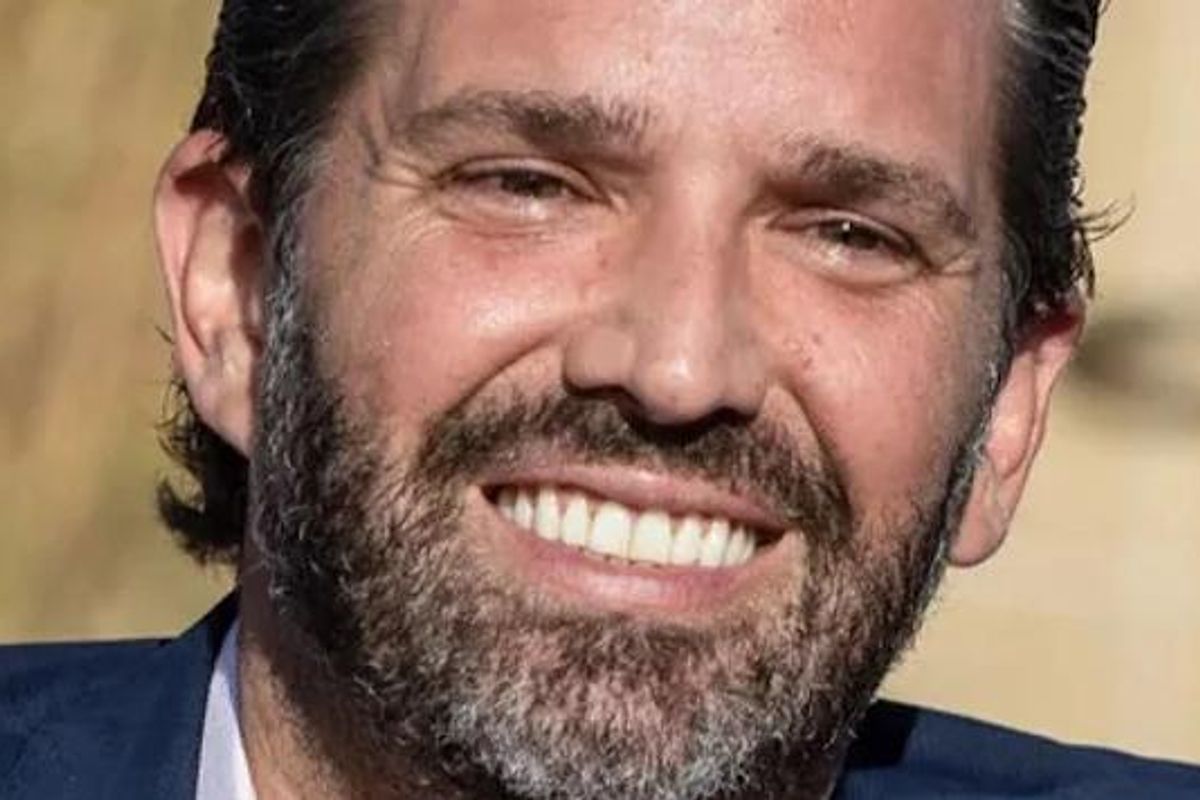 Misinformation and madness rule on Truth Social, former President Trump's beleaguered social media platform, where the most chilling of Democrat-focused threats — "Wipe them out" and "Nuke them from orbit," among many others — and the most outrageous of right-wing conspiracy theories are all daily fare.
"Hey, Truthsayer," registrations are mailed upon signing up to Truth Social, a Twitter clone abounding in extremist right-wing rhetoric and screeds — scary even to card-carrying moderate Republicans.
Hunter Biden, vaccine and election conspiracies, and BlueAnon — a conservative play on the QAnon term to refer to "left-wing conspiracy theories"— are a fraction of the hard-right ravings that litter Truth Social as prominent figures in the MAGA sphere and anonymous Trumplican provocateurs on the platform engage in heated discussion of their fantasies.
False information about the Democratic Party's midterm election campaigns and Nancy Pelosi's husband, whom a hoax-peddling Trump supporter recently attacked after breaking into the family's home, have spread rampantly within the far-right echo chamber.
Notorious agitators like the former president's son, Donald Trump Jr, MAGA firebrand Rep. Marjorie Taylor Greene (R-GA), and disgraced former Trump lawyer Rudy Giuliani all have Truth Social accounts, from which they peddle the lies and obfuscations already rampant on the platform.
In the days leading up to November 8, the platform and its users became more unhinged, fueled not only by speculations of a "red wave," which would see Republicans regain power in Congress, along with hints that the MAGA chief himself will imminently announce his 2024 bid for the White House.
Trump Jr, for example, has, in preparation for the midterms, prompted a flurry of vaccine, drugs, and Ukraine-related conspiracy theories on his Truth Social account, all of which are "eagerly lapped up by fellow Truthers," according to the Guardian.
Greene, another thought leader on the platform, renowned for her extremist lexicon (and malapropisms), is one of the loudest disinformation merchants on the platform, disseminating vitriolic mendacities that outdo her already-obscene Twitter feed.
"A darling of the Trump-Republican movement," the Guardian's Adam Gabbatt writes, "[Greene] has become one of the loudest voices in what is a very loud room."
Like Trump Jr., Greene's rhetoric in the lead-up to the midterms grew even more furious, and she hastened the flurry of foreboding, dystopian warnings — widely deployed by Republican candidates and chugged down as gospel by extremist MAGA voters — from her account.
"Corporate communists control the speech of their employees & customers by only allowing Democrat speech and punishing, silencing, and canceling Republican speech," Taylor Greene claimed, typically without evidence of any kind.
"But there is a shift beginning," she continued. "People are beginning to refuse to be silenced and a Patriot economy is beginning."
Emboldened by the alleged absence of content moderation on Truth Social, Greene has also levied groundless accusations at her Democratic colleagues, attacking more than just their political ideologies.
"There are more Democrat conspiracy theories & theorists on Twitter than Qanon ever produced," Greene posted on October 28. "Most have blue check marks, post their pronouns, support war in Ukraine, are triple vaxxed & boosted, and work in corporate media, Hollywood, or the government. BlueAnon are dangerous."
Alarmingly, many Truth Social users have been particularly sympathetic to Russia and its criminal invasion of Ukraine, using the #IStandWithRussia hashtag numerous times in the past month.
"Russia invaded the Ukraine to stop the NWO [New World Order, a conspiracy theory] for producing more viral weapons," Truth Social user mikesonfire posted to the platform. The New World Order hoax hypothesizes the emergence of a totalitarian world government by a cabal of elites.
Elon Musk's acquisition of Twitter — specifically, his promise to promote "free speech" on the platform — has been of immense interest to Truth Social users, who are intrigued by how the Tesla mogul's back-and-forth with activists and Democrats, which has led to permanent bans, might affect Democratic political operations going forward.
"Democrats are not going to be able to handle free speech and the corrupt Democratic Party will fall apart after hearing the truth," a user opined after Musk's takeover.
Truth Social is described on Google's Play Store, in which it was recently reinstated after an initial ban over content moderation concerns, as a platform that welcomes "open, free, and honest global conversation without discriminating against political ideology."
For how long the platform can continue to cater to the MAGA crowd remains in question, however, as Digital World Acquisition Corp., the company looking to acquire Truth Social's parent company, Trump Media & Technology Group, has been unable to raise the $1.3 billion capital it needs to complete the takeover -- and may be forced to liquidate by December 8 if it remains unable to do so.