Trump's 'Major Announcement' On Website Provokes Brutal Online Mockery
@Rebekah_Sager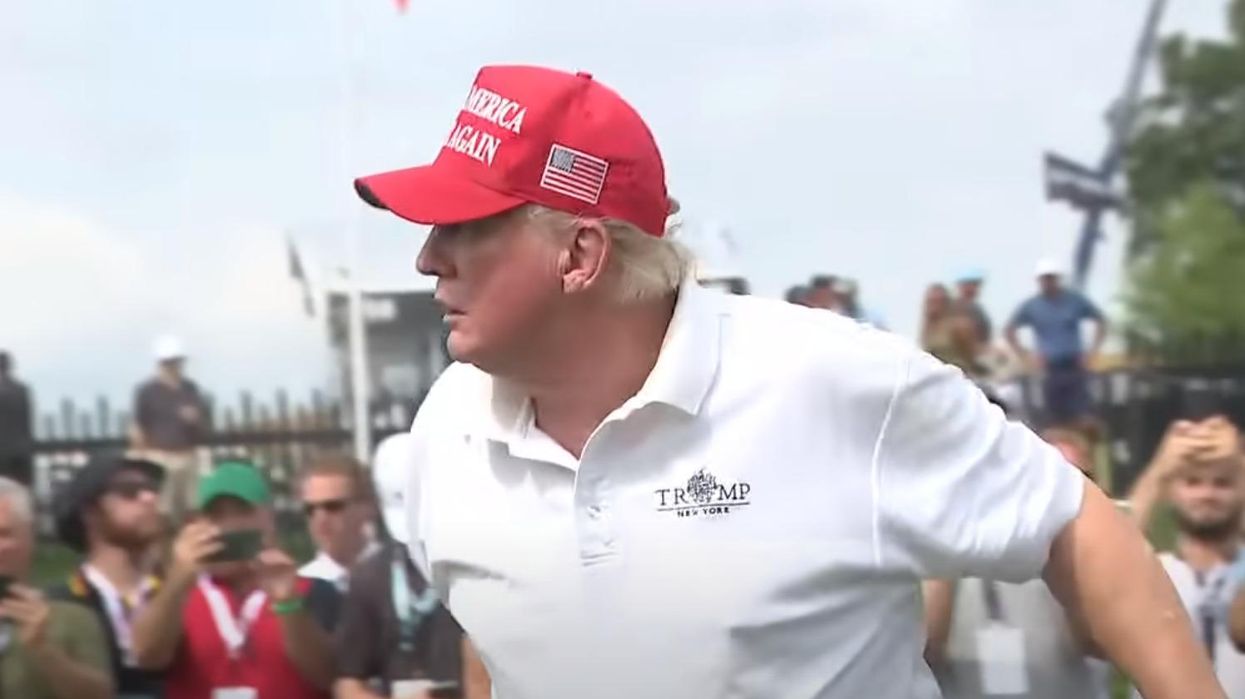 Youtube Screenshot
Honestly, I was ready to get out my bowl of popcorn and relax when I learned that former President Donald Trump was making a "MAJOR ANNOUNCEMENT."

On Wednesday, he took to his social platform Truth Social and wrote (emphasis original): "AMERICA NEEDS A SUPERHERO!" And then there was a terrifying photo of him with a "T" on his chest and light beams bursting from his eyes—totally stealing the beloved "Dark Brandon" vibe.
So, Thursday morning, with bated breath, like a scant few Americans, I waited. Secretly hoping that the announcement would be that he was dropping out of the 2024 race. Then, drumroll, please … Trump announced he's selling collectible NFT trading cards with a photo of himself dressed in a superhero, cowboy, football coach, or astronaut costume for a whopping $99 each. You have to see this announcement to believe it!
According to his post today on Truth Social, using a website called CollectTrumpCards.com, the 45th president is hawking a "Digital Trading Card collection."
The description says that the cards "feature amazing ART of my Life & Career!" which can be collected like a "baseball card" but "much more exciting." And if you're wondering what to buy your least favorite friend or family member, the post suggests the cards "Would make a great Christmas gift."
According to a video on the website, each card comes with a chance to win a sweepstake, where fans can win a dinner or Zoom calls with Trump, or a golf outing with friends, to name a few.
Of course, social media exploded in laughter at Trump's latest grift.
Apparently, even Russian state TV propagandists can barely contain themselves seeing Trump dressed up in a Superman-like costume.
Reprinted with permission from Daily Kos.