Why Trump's Wall Is Not Going To Happen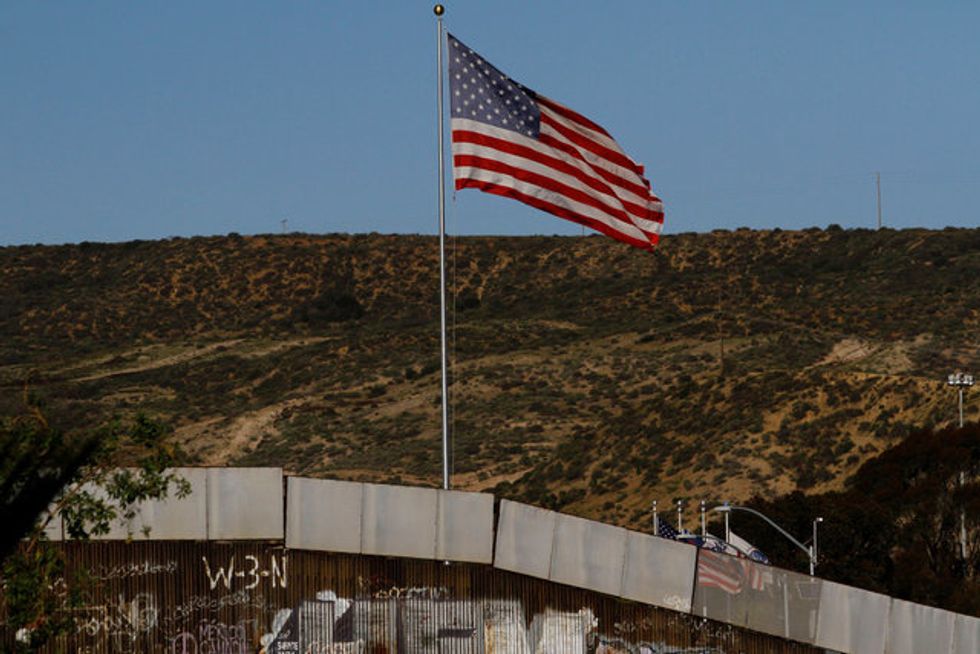 Reprinted with permission from Creators.
Donald Trump has served one-seventh of his constitutionally allotted term of office, and given his talent for self-destruction, there is no guarantee he will get to serve the remaining six-sevenths. But whether he does or not, one thing is a safe bet: When he leaves the White House, there will not be a wall running the length of our southern border.
This may come as a shock to his more devoted followers. They cheered madly, and still cheer madly, at his promises to build a wall that Mexico will pay for. "Believe me, one way or the other, we're going to get that wall," he told a rally in Phoenix on Tuesday — even "if we have to close down our government."
Between now and the end of September, Congress needs to pass legislation to raise the federal debt ceiling and extend funding to keep the government operating. Trump's threat is to veto any such bill unless it features money for the wall.
Senate Republican leader Mitch McConnell, however, said, "There is zero chance, no chance, we won't raise the debt ceiling." House Speaker Paul Ryan scoffs at the idea of a government shutdown.
To get a bill with wall funds through the Senate would require 60 votes. Every Republican and eight Democrats would have to agree, and that is not going to happen. Both Senate Democratic leader Chuck Schumer and House Democratic leader Nancy Pelosi have invited Trump to take a long walk off a short pier. They say they won't support the barrier under any circumstances.
This response no doubt makes many Republicans secretly grateful, because they regard the proposal as what the late Democratic Sen. Daniel Patrick Moynihan referred to as "boob bait for Bubba" — a tough-sounding but dumb idea useful for appealing to a certain segment of the electorate that is not well-informed or discerning on matters of policy.
Plenty of GOP members would rather put Barack Obama on Mount Rushmore than underwrite this addled project. The Department of Homeland Security says it would cost $22 billion — and a study by the Democratic staff of the Senate homeland security committee priced it at nearly $70 billion.
In April, The Wall Street Journal reported, "Not a single member of Congress who represents the territory on the southwest border said they support President Donald Trump's request for $1.4 billion to begin construction of his promised wall." That's one reason he's angry with Arizona's two Republican senators.
Doubt has seeped out of Trump's Cabinet room. As secretary of homeland security, before becoming White House chief of staff, John Kelly admitted, "It's unlikely that we will build a wall or physical barrier from sea to shining sea." Interior Secretary Ryan Zinke has also been equivocal.
Trump faces some daunting obstacles in trying to get his way. One is that the wall is not very popular. A poll by Rasmussen Reports found that only 37 percent of likely voters support the idea. Another is that Trump is not very popular, with an approval rating matching that of the wall. Those numbers won't intimidate many members of Congress.
Shutting down the government would be bad for GOP lawmakers, who recall the negative fallout when they did it in 2013. But it would be worse for Trump. If the president threatens a closure and it happens, he will be slathered in blame from head to toe.
Let's not forget the comical absurdity at the center of this dispute: Voters were assured by Trump that the cost of his barricade would fall exclusively on our southern neighbor. But Mexico has declined the opportunity.
In a Jan. 27 phone conversation with Mexican President Enrique Pena Nieto, Trump pleaded: "I have to have Mexico pay for the wall. I have to. I have been talking about it for a two-year period." It didn't work. Pena Nieto said bluntly, "My position has been and will continue to be very firm, saying that Mexico cannot pay for the wall."
The impasse led to an unintended exercise in hilarity by White House press secretary Sarah Huckabee Sanders on Thursday. When a reporter noted that Trump no longer says Mexico is going to bear the cost, she replied, "He hasn't said they're not, either."
Mexico isn't going to pay for the wall, and the U.S. Congress isn't going to pay for the wall. One of these days, Trump and his followers will have to face the truth: It was a 2,000-mile fraud.
Steve Chapman blogs at http://www.chicagotribune.com/news/opinion/chapman. Follow him on Twitter @SteveChapman13 or at https://www.facebook.com/stevechapman13. To find out more about Steve Chapman and read features by other Creators Syndicate writers and cartoonists, visit the Creators Syndicate website at www.creators.com.