Tucker Carlson Haunted By Defense Of Alleged Sex Trafficker Andrew Tate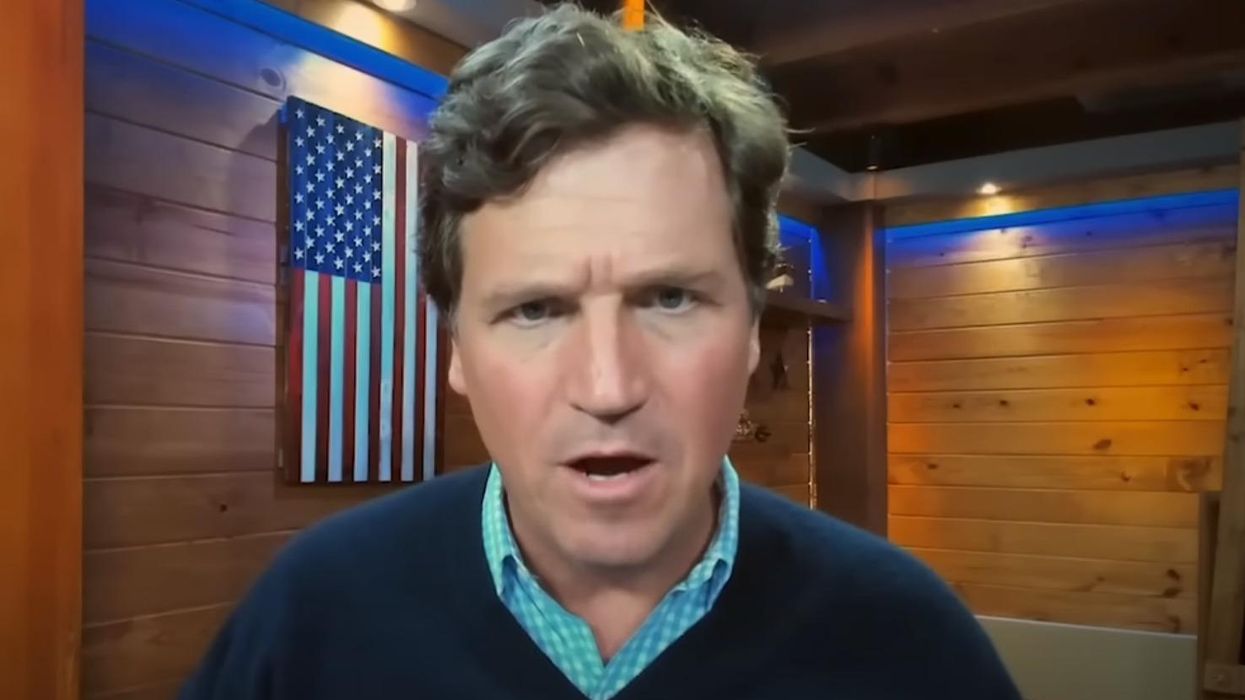 Youtube Screenshot
Fox News' Tucker Carlson is facing scrutiny again amid the resurfacing of footage showing him defending kickboxer and YouTuber Andrew Tate, who was recently arrested on suspicion of organized crime, sex trafficking, and rape.
According to Mediaite, prosecutors indicated that Tate and his brother Tristan, in addition to two other suspects, "appear to have created an organized crime group with the purpose of recruiting, housing and exploiting women by forcing them to create pornographic content meant to be seen on specialized websites for a cost."
A recent report from Reuters also noted that prosecutors said six women have indicated that they were sexually exploited by Tate and the other suspects.
Despite the damning reports, Carlson has publicly defended the kickboxer, and now footage of his remarks is circulating again. "Lots of mean things are being written about Andrew Tate but we have learned over time to trust our own experience," the Fox host said. "Don't believe what you hear, go straight to the source."
During the segment, Carlson claimed he was "skeptical" of the allegations surrounding Tate, as he claimed the charges were similar to those made against Julian Assange.
"Why don't they want you to hear from Andrew Tate?" Carlson said. "Do they really think that he's a worse influence on the youth than, say, Cardi B? Tell us how."
"They're telling us he's a criminal," Carlson added. "Okay. Has he been charged? Who are the victims? What are their names?"
Carlson's remarks follow earlier highlights about Tate, when he explained how he became "rich."
"I've had over 75 girls work for me, and my business model is different than 99 percent of webcam studio owners," he wrote. "Over 50 percent of my employees were actually my girlfriend at the time and, of all my girlfriends, NONE were in the adult entertainment industry before they met me."
He also said, "I learned the most time-efficient way to meet girls, get them through the dating process, get them to bed, test if they're a good girl or not, and begin the process of them falling deeper and deeper into love."
Reprinted with permission from Alternet.