Tucker Carlson's Embarrassing Arizona Face-Plant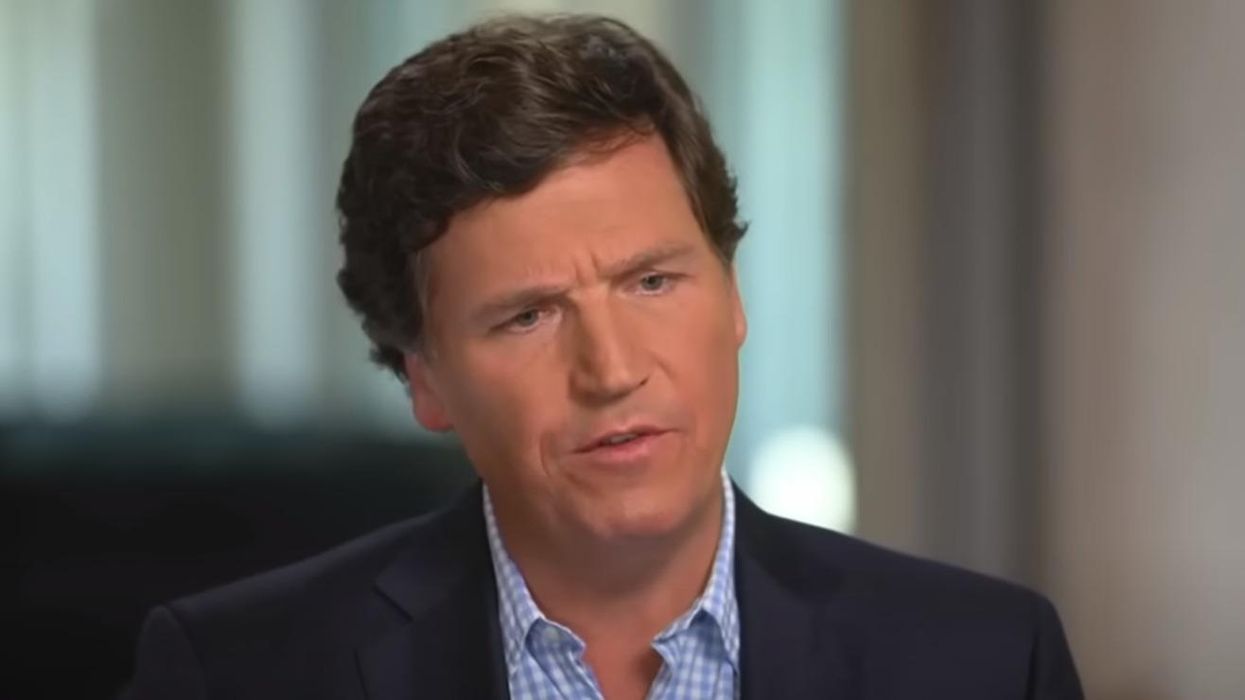 Youtube Screenshot
Fox News host Tucker Carlson's favorite candidates have been shut out in Arizona. After days of counting – which Carlson insinuated could indicate fraud – news outlets, including Fox, project that Sen. Mark Kelly (D-AZ) won reelection over venture capital executive Blake Masters, while the state's Democratic Secretary of State Katie Hobbs defeated former newscaster Kari Lake for the governor's seat.

Carlson is a powerful GOP player who helps set the party's strategy and choose its candidates. But the Arizona results are a case study in how his influence hurt the Republican effort in midterm elections: He is a weirdo and the candidates he likes best tend to share his bizarre fixations, which alienates voters.
Arizona's races were very winnable for the state's Republicans. In 2020, President Joe Biden won the state by 10,457 votes, the smallest vote margin of the cycle, while Kelly was narrowly elected to the U.S. Senate over then-Sen. Martha McSally, with just over 51 percent. With Kelly running for reelection in a more challenging midterm environment, Republicans should have had a good opportunity to take back the seat while holding the governorship, where Republicans Gov. Doug Ducey, who won by 14 points in 2018, was term-limited.
But Arizona's Republican primary electorate demanded Carlson-style candidates, and they got them. The Fox host's endorsement helped secure the nomination for Masters, the 35-year-old protege of fascist tech billionaire Peter Thiel. Masters went on to run a terminally online campaign against Kelly heavy on Fox-friendly culture war salvoes. And Carlson fawned over Lake, an election-denier with ties to Nazi sympathizers and QAnon figures who campaigned against "monsters" in the press and promised journalists on Election Day to be "your worst fricking nightmare." Each received both fulsome praise and regular airtime on Carlson's show – Masters was even the beneficiary of a hagiographic Carlson documentary days before Election Day.
Lake and Masters' schtick may have been attractive for Carlson and the Republican primary voters he influences, but in the general election, the state chose more normal people.
Carlson assured his viewers before the election that an Arizona annihilation would be part of the "humiliating repudiation" he predicted for Democrats – and that only election fraud could explain a different result. "If [the election] is fair, Kari Lake's going to win," he alleged on October 20. "It looks like Blake Masters is going to win," he claimed on October 26. But Carlson dramatically misjudged the electorate's support for a candidate like himself – their opponents, Hobbs and Kelly, took leads on election night and never relinquished them.
The Fox host responded by predicting eventual victory, then sowing doubt and distrust about the legitimacy of the election results as their odds of winning dissipated. He was on vacation on Monday, so we will have to wait for his return to assess which stage of grief he has made it to.
Wednesday, November 9: Denial
Carlson lashed out at Republican leaders when the promised "red tsunami" failed to materialize. But before he even started pointing fingers the night after Election Day, he assured his viewers of a silver lining in the Copper State.
"At this point, it seems likely that both Kari Lake and Blake Masters will win," he said, as on-screen text stressed the same point.
Reprinted with permission from Media Matters.