Tucker Carlson's Racism Repels Five Big Fox Advertisers
@JasonSCampbell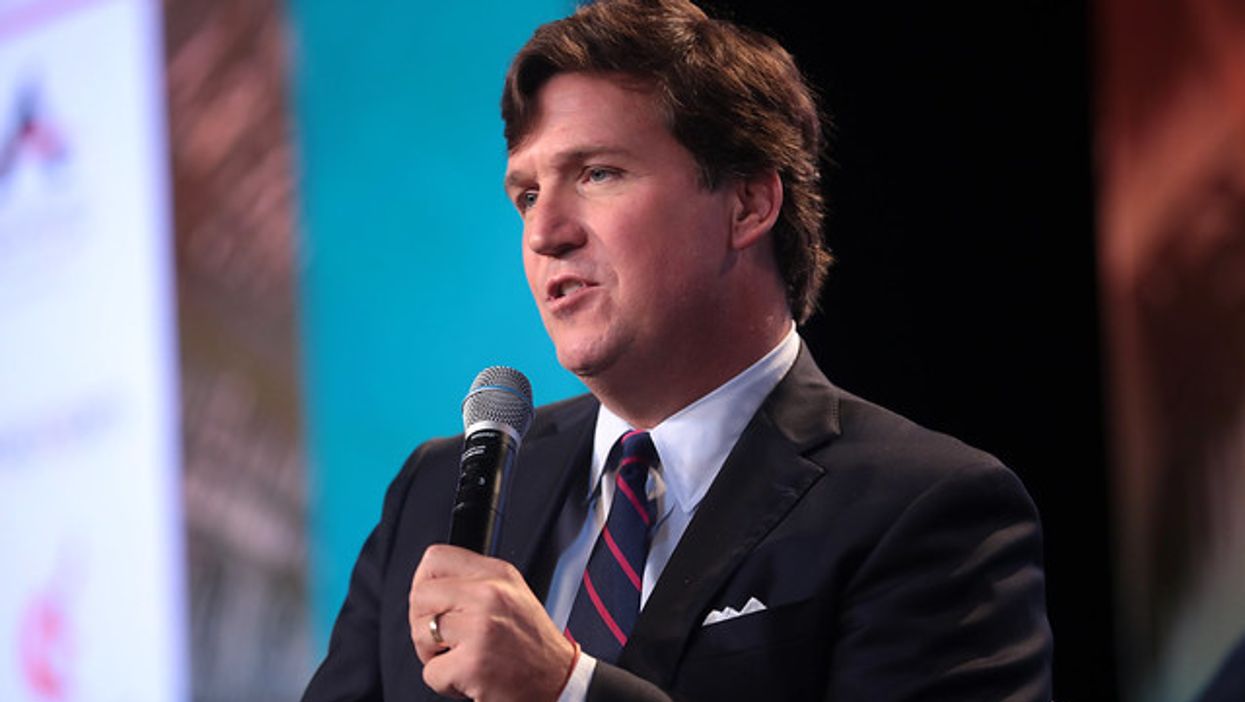 Reprinted with permission from MediaMatters
Update: Shortly after this post was published, Vari dropped Carlson's program as well.
Over the past 72 hours, Tucker Carlson's Fox News show lost four major advertisers: T-Mobile, SmileDirectClub, Disney and Papa John's.
This recent advertising loss began on Tuesday when T-Mobile announced that it would no longer advertise on Carlson's Fox News program. T-Mobile's CEO Mike Sievert also weighed in, responding to a Twitter user who had asked if the company supported a program like Carlson's by saying that "It definitely is not. Bye-bye Tucker Carlson! #BlackLivesMatter"
---
On Wednesday, SmileDirectClub, Disney, and Papa John's all confirmed they would likewise cease advertising on Carlson's prime-time show. This is a major loss for Carlson and Fox News as a whole.
Carlson has a long history of regularly promoting white supremacist content on the airwaves. Over the past month, Carlson has used his show to spew racist rhetoric in the wake of protests following the police killing of George Floyd.
In May, Carlson said that protests against police brutality were part of an "ancient battle" between "thugs" and "normal people." (Click here for transcript)
Just this week, on June 8, Carlson claimed that the Black Lives Matter movement does not care about the lives of Black people, and he cautioned viewers to "remember that when they come for you." (Click here for transcript)
After that monologue, Fox News tried to claim, against a plain reading of the transcript, that Carlson was referring to "Democratic leaders and inner city politicians."
And, of course, last night he attackedSesame Street for its special on racism. He's also suggested that "vigilante justice" may be needed against demonstrators in the streets. (Click here for transcript)
The public outrage at Carlson's bigotry has repeatedly boiled over. He's trended on Twitter multiple times in this span, including when he lashed out at celebrities for supporting the George Floyd protests, when he claimed LeBron James was "inciting violence," and again when he said "they" will come for you.
He also flatly questioned why anyone is "required to be upset about" Floyd's death, said that the country was being controlled by online trolls, and called former President Barack Obama "America's chief racial arsonist."
Carlson's show has also had a prolonged history of siphoning advertisers away from Fox. In December 2018, Carlson's show began losing advertisers after he claimed immigrants made the United States "poorer and dirtier." And in 2019, paid advertising hit a new low after Carlson claimed white supremacy is a hoax.
As Media Matters President Angelo Carusone recently explained, his show has never fully recovered.
Once again, Carlson is losing advertisers now that his bigotry is in the national spotlight. By now, brands should know that the smart move is to avoid Fox News entirely.