Tuesday's Primary Will Be A Test Of California's 'Top-Two' System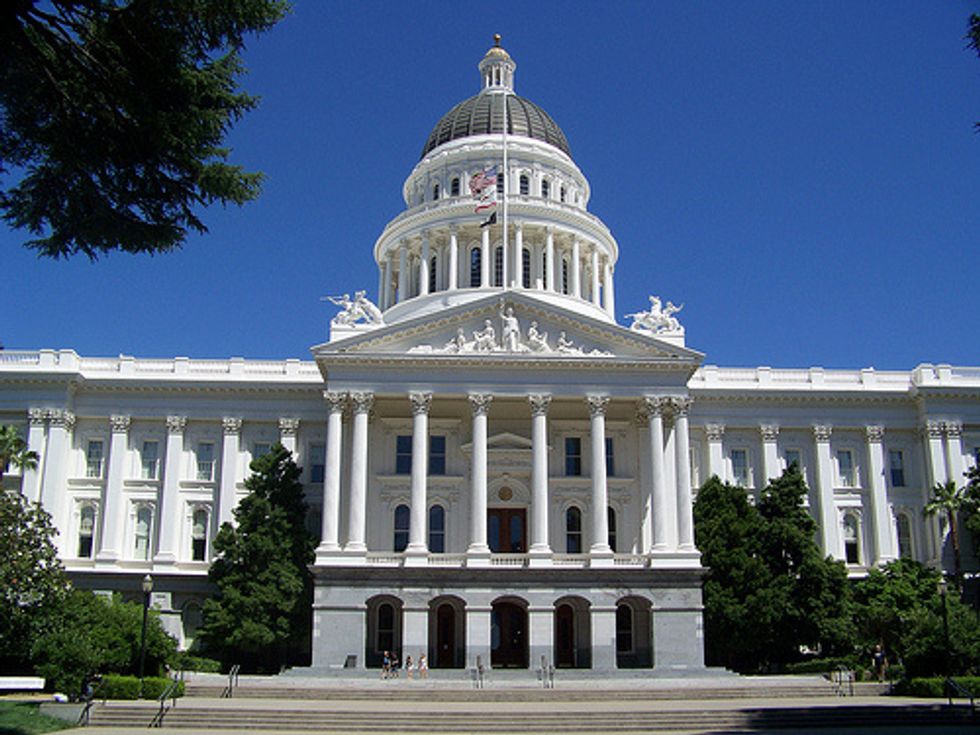 By Michael Finnegan, Los Angeles Times
LOS ANGELES — Millions of Californians will cast ballots in races for governor and hundreds of other public offices Tuesday in the first full-scale test of a new primary system aimed at curbing entrenched partisanship in state politics.
In contests for statewide office, Congress and the Legislature, candidates who finish first and second — regardless of party — will compete in a November runoff.
Modeled after nonpartisan local elections, the "top-two" system was approved by voters four years ago. Exasperated by chronic gridlock in Sacramento and Washington, voters ignored pleas of the two major parties to keep California's partisan primaries intact.
In Los Angeles, the exit of local political fixtures Henry Waxman and Zev Yaroslavsky has sparked fierce contests to succeed them in the U.S. House of Representatives and on the county Board of Supervisors, respectively.
And corruption scandals have enlivened crowded races for Los Angeles County sheriff and assessor. Corruption is also a major theme in legislative campaigns, with candidates jostling to be seen as outsiders in a year when three state senators have been fighting criminal charges.
For Democrats, a top election goal this year is to regain the two-thirds supermajority they lost in the state Senate when the three lawmakers were suspended, and to preserve the one they maintain in the Assembly.
It's a sign of how far Republicans have fallen out of favor in California that their No. 1 objective is to keep Democrats from achieving, once again, the full-blown lockout from state policymaking that a legislative supermajority can bring. Republicans are also fighting to keep Democrats from maintaining their hold on statewide elective offices.
In the governor's race, the popularity of Democratic incumbent Jerry Brown all but guarantees him a spot on the November ballot as he seeks a historic fourth term — four decades after he won his first.
Battling for second place are Republicans Tim Donnelly, a state assemblyman from the outskirts of Lake Arrowhead, and Neel Kashkari of Laguna Beach, a former top U.S. Treasury official. It is one of many GOP primaries across the nation this season pitting tea party candidates such as Donnelly against those, such as Kashkari, backed by the party's business establishment.
For both Republicans, Brown's secure perch has made it tough to raise the kind of money needed to pay for advertising on a scale that can grabs voters' attention in California, making this the state's lowest-profile gubernatorial primary in decades.
"There is a definite lack of buzz," said Roy Behr, a veteran Democratic strategist.
California's strongly Democratic tilt makes re-election a small challenge for many of the party's incumbents, including Lt. Gov. Gavin Newsom, Attorney General Kamala Harris and Insurance Commissioner Dave Jones. State Controller John Chiang has drawn minimal opposition in his bid to switch to the state treasurer's job.
But the race to succeed Secretary of State Debra Bowen, who is barred by term limits from seeking re-election, is a free-for-all, with eight candidates on the ballot. Among them is state Sen. Leland Yee of San Francisco, who stopped campaigning after his indictment in a lurid arms trafficking and bribery case.
In the controller's race, a north-south battle among Democrats has erupted, with Assembly Speaker John A. Perez of Los Angeles facing Betty Yee, a San Francisco Bay Area member of the state Board of Equalization, among other candidates. Also in the running is Fresno Mayor Ashley Swearengin, a Republican touted by GOP leaders as one of the party's best prospects for recapturing statewide office.
Polls open at 7 a.m. PDT and close at 8 p.m. But most California voters have shed their habit of casting ballots at polling places on Election Day. In the gubernatorial primary four years ago, 58 percent mailed in their ballots, a share that's likely to grow still bigger this time.
"That's a very safe assumption," said Cathy Darling Allen, president of the California Association of Clerks and Election Officials.
All signs point to low turnout. Election analysts expect roughly 7 in 10 of the state's nearly 18 million voters to skip the primary.
Adding to the somnolence is the lack of any high-profile ballot measure fights. Under a 2011 law, only measures placed on the ballot by the Legislature can be put to a statewide vote in primaries; citizen initiatives are now relegated to November general elections.
Lawmakers put two measures on Tuesday's ballot. Proposition 41 is a bond measure for veterans housing. Proposition 42 would require local governments to bear the cost of complying with the state's public records law.
In congressional and legislative races, the top-two system took effect two years ago. Its effect on governing is not yet clear. But it has already scrambled primary politics, forcing candidates to try to appeal to a wide range of voters. Independent and minor-party voters are in play.
And in some cases, candidates from the same party — or from no party at all — could make it to the general election.
"It's just a kind of a crazy Wild West situation going on in some of these districts," said Paul Mitchell, vice president of Political Data, a nonpartisan firm that tracks voting patterns.
A prime example is the brawl over the West Los Angeles congressional seat that Waxman has occupied for nearly 40 years. The primary ballot offers voters a choice of 18 would-be successors — 10 Democrats, three Republicans and five others.
Justin Brockie/ Flickr California Capitol