Twelve Die In Attacks On Three Mali Hotels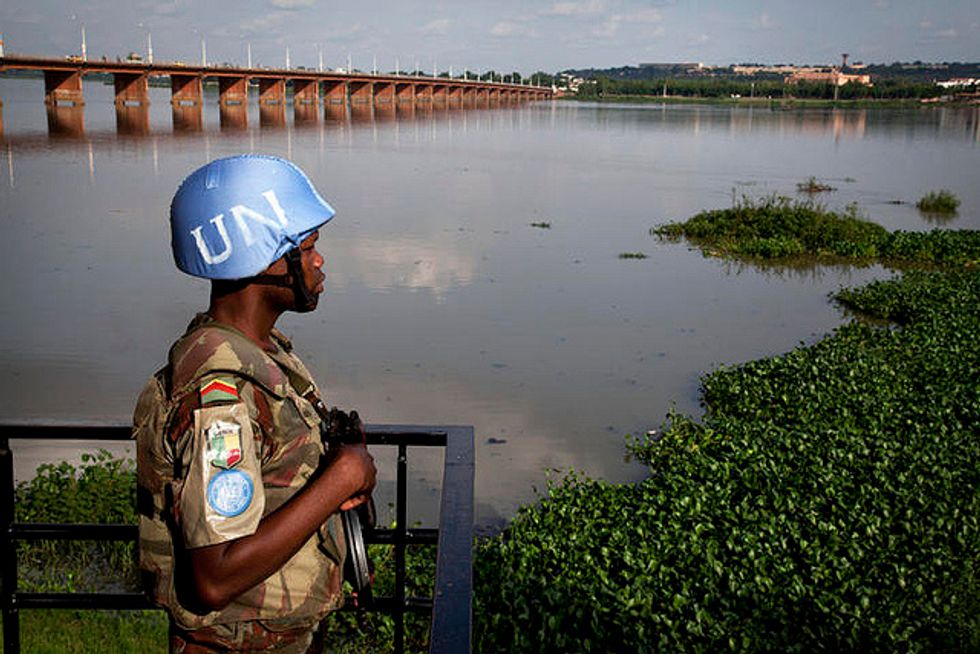 By Alex Duval Smith and Kristin Palitza, dpa (TNS)
BAMAKO, Mali — Soldiers and police Saturday ended a siege in a northern Mali trading hub in which at least 12 people died, a United Nations spokeswoman said.
The deaths included five of the attackers and four foreigners whose nationalities have yet to be released.
Four UN workers — two South Africans, a Ukrainian and a Russian — were rescued during the attack in Sevare, about 370 miles northeast of the capital, the spokesman said.
The men were pilots and engineers contracted by the UN military mission in Mali, she said.
Unknown gunmen laid siege to at least three hotels frequented by foreigners and UN workers Friday morning. Hotel Byblos was in control of the gunmen until early Saturday.
One Ukrainian guest reportedly escaped during an exchange of fire between the militants and the soldiers. No group claimed responsibility for the attack. Several Islamist rebel groups operate in northern Mali.
Mali's north has been volatile since separatist rebels and, later, al-Qaida-affiliated militants took control of the region after a 2012 military coup.
French and African military operations dispersed the militants and restored government control over the area. Clashes between rebels and the army persist in some areas.
Photo: A Beninese peacekeeper of the UN Multidimensional Integrated Stabilization Mission in Mali (MINUSMA) patrols the grounds of the El Farouk Hotel in Bamako, during a meeting of the Mixed Commission composed of representatives of the Malian government and Tuareg separatist rebels. (United Nations Photo via Flickr)