Twitter Fight: Weatherman Al Roker Takes On New York City Mayor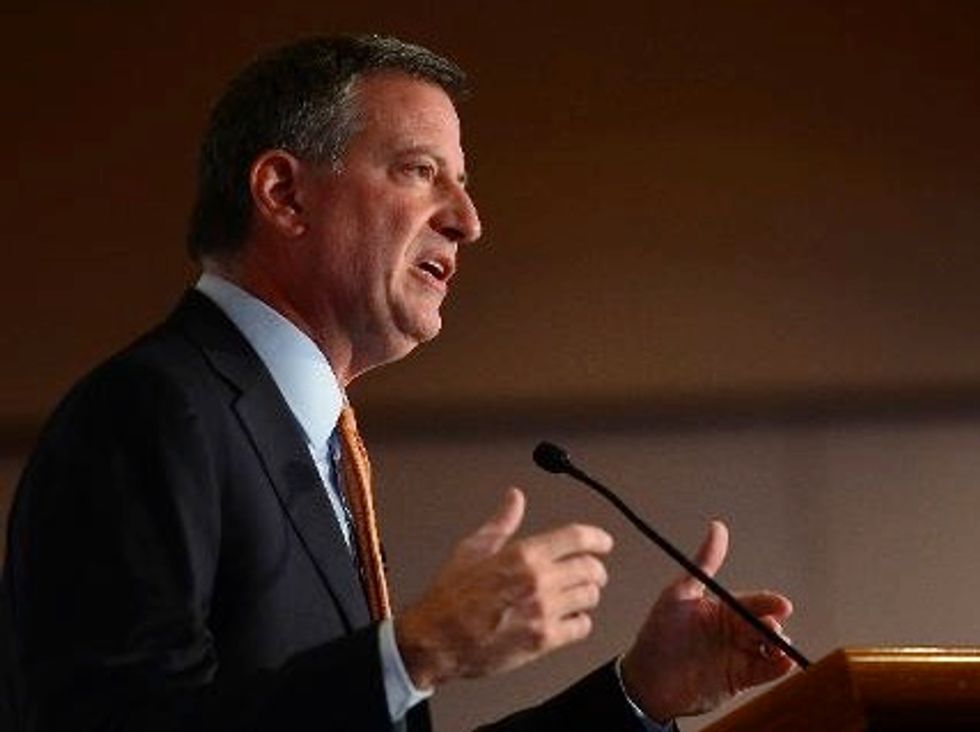 By Alana Semuels, Los Angeles Times
NEW YORK — He's been in charge for only about a month, but New York's Mayor Bill de Blasio has already angered one famous city resident: Al Roker, weatherman of NBC and Weather Channel fame, who took off on the mayor on Twitter.
Despite 5 to 8 inches of snow falling during the morning commute, De Blasio and his schools chancellor, Carmen Farina, decided to keep the city's public schools open, a decision that angered many parents, including Roker.
"Why are schools all around NYC closed? It's going to take some kid or kids getting hurt before this goofball policy gets changed," Roker wrote on Twitter. A few hours later, he again took to Twitter complaining that his daughter's NYC public school was being let out early, which made parents and caregivers scramble to get home.
"Is there no one there with any common sense?" Roker tweeted. "Long range De Blasio forecast: one term."
Roker continued to Tweet angrily as De Blasio began a news conference about the weather, repeatedly defending his decision to keep schools open. In that news conference, he said that the snow was heavier and faster than forecasts had predicted and that parents depended on New York to provide a safe place for their children during the day.
Soon afterward, Roker wrote, "How dare @NYCMayorsOffice @NYCSchools throw NWS under the school bus. Forecast was on time and on the money."
When asked at the news conference about Roker's comments, De Blasio paused for a second.
"It's a different thing to run a city than to give the weather on TV," he said, to laughter.
Roker tweeted back a few minutes later.
"Mr. Mayor, I could never run NYC, but I know when it's time to keep kids home from school."
De Blasio said that New York's public schools had been closed only 11 times since 1978 and that it was a rare event that schools were closed. The city did close schools on Jan. 3 after a snowstorm.
"It's something we don't do lightly," he said.
Farina, the schools chancellor, said one factor in the decision was that schools are on break next week and another day off would set students back even further. Plus, she said, many students depend on the schools for their only hot meal of the day. The snow had stopped falling during the news conference, she said.
"It's a beautiful day out there," she said.
Some parts of New York were expected to get more than a foot of snow.
The teachers union weighed in, as president of the United Federation of Teachers Michael Mulgrew said in a statement that it was "a mistake" to open schools Thursday.
"Having students, parents and staff traveling in these conditions was unwarranted," he said.
Queens resident John Lombard agrees. Lombard's wife is a teacher, and she took the train from Queens to Brooklyn to work. She usually drives, and it took much longer than usual. Fewer than half of her students showed up, said John Lombard, whose nephew also goes to the NYC public schools.
"Reasonable people can disagree about the weather, but I can't fathom keeping schools open today," said Lombard, who is from Maine originally. He works in the outpatient radiology department of a hospital, and even that was closed today, he said.
Still, De Blasio tried to emphasize that he was trying to keep the city running as normally as possible. Trains were running on schedule, and the city had 457 salt spreaders and 1,900 plows out since the early morning hours.
"The city is open for business today," De Blasio said. "Unlike some other cities in the country, we don't shut down in the face of adversity."
AFP Photo/Emmanuel Dunand