U.N. Goal On Child Deaths Set To Be Missed: Study
@AFP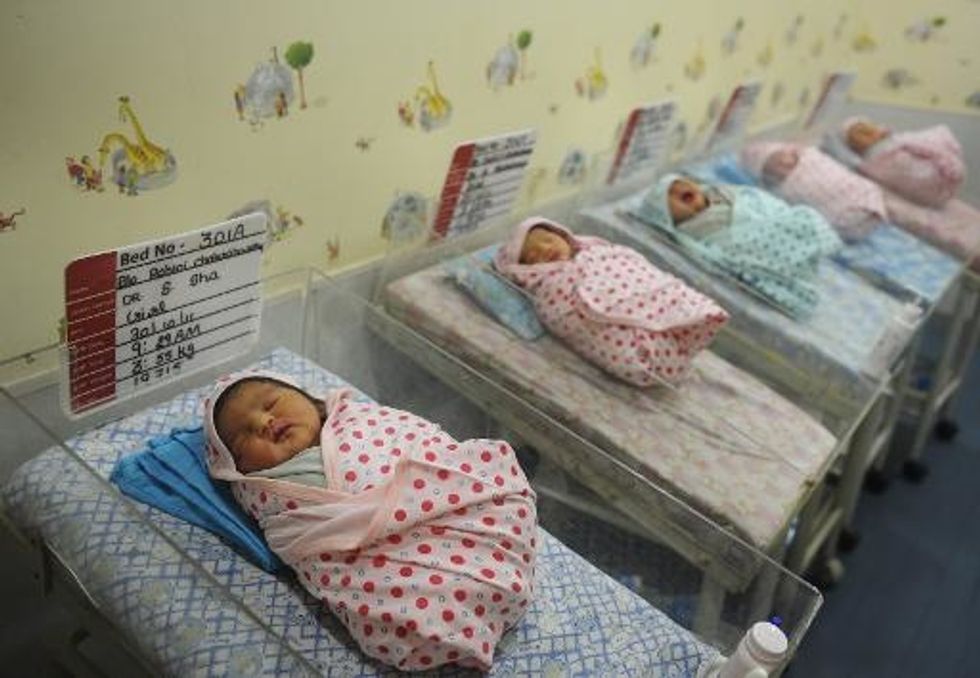 Paris (AFP) — A U.N. target for slashing infant deaths will be missed, mainly through failures to roll back infectious disease and complications during pregnancy, experts said on Wednesday.
Under the fourth so-called Millennium Development Goal (MDG), all U.N. members were meant to reduce deaths among children under five by two-thirds by the end of 2015 from 1990 levels.
There were 6.3 million deaths in 2013 worldwide, a near halving of the 1990 toll of 12.7 million.
The decrease shows "countries have made great progress in improving child survival since the turn of the millennium," specialists reported in The Lancet.
"Nevertheless, Millennium Development Goal 4… will probably only be achieved by a few countries."
The study, led by Robert Black of Johns Hopkins Bloomberg School of Public Health in Baltimore, delved into causes of under-five deaths in 2013.
Pre-term complications were to blame for 965,000 deaths world-wide, while pneumonia accounted for another 935,000 deaths and complications during childbirth for 662,000. Diarrhea and malaria were also major killers.
China, the Democratic Republic of Congo, India, Nigeria, and Pakistan together accounted for about half of all deaths globally in 2013, the paper found.
The research should help frame debate for the Sustainable Development Goals, which are due to be decided by U.N. leaders in September 2015 as a successor to the MDGs, the authors hope.
On current trends, in 2030 4.4 million children under five will still die, and 60 percent of these deaths will occur in sub-Saharan Africa.
AFP Photo/Dibyangshu Sarkar
Want more world news? Sign up for our daily email newsletter.