U.S. Climber Killed, Another Injured In Andes Avalanche
@AFP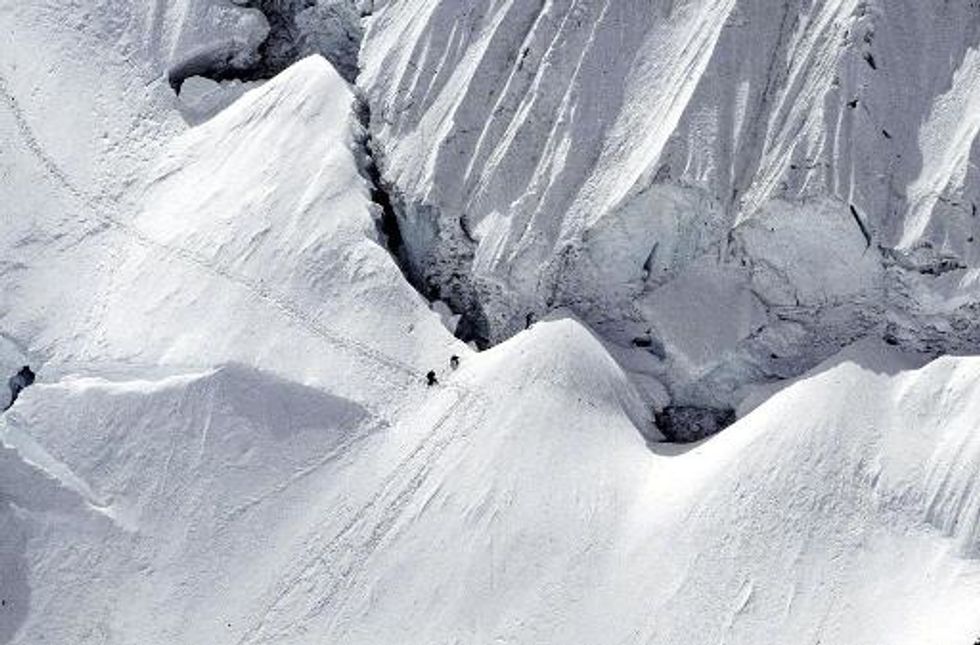 Lima (AFP) — A U.S. mountain climber was killed and another seriously injured in an avalanche as they were attempting to scale a snow-covered peak in the Peruvian Andes, police said Thursday.
Kile Colleman Kennedy, 23, lost his life on Monday as he and 22-year-old John Collins were climbing the Nevado Piramide, a 19,028-foot (5,800 meter) tall peak in the Ancash region of northern Peru.
"The body was recovered on Tuesday by a team of police after receiving an alert from the embassy" of the United States, police major Mayra Rivera told AFP.
Rivera said the two climbers were buried by the avalanche but that Collins was able to send a message to the embassy.
"They called us and reported the accident so that we could find them," she said.
The Ancash region has some of the tallest mountains in Peru, including the Huascaran, the country's tallest at 22,204 feet (6,768 meters) and the Alpamayo.
In June, two Italian mountain climbers were killed trying to reach the summit of Alpamayo, which is 19,511 feet (5,947) meters tall.
AFP Photo / Renzo Uccelli
Interested in national news? Sign up for our daily email newsletter!