U.S. Health Care Spending Up In 2013, But At Record Low Growth Rate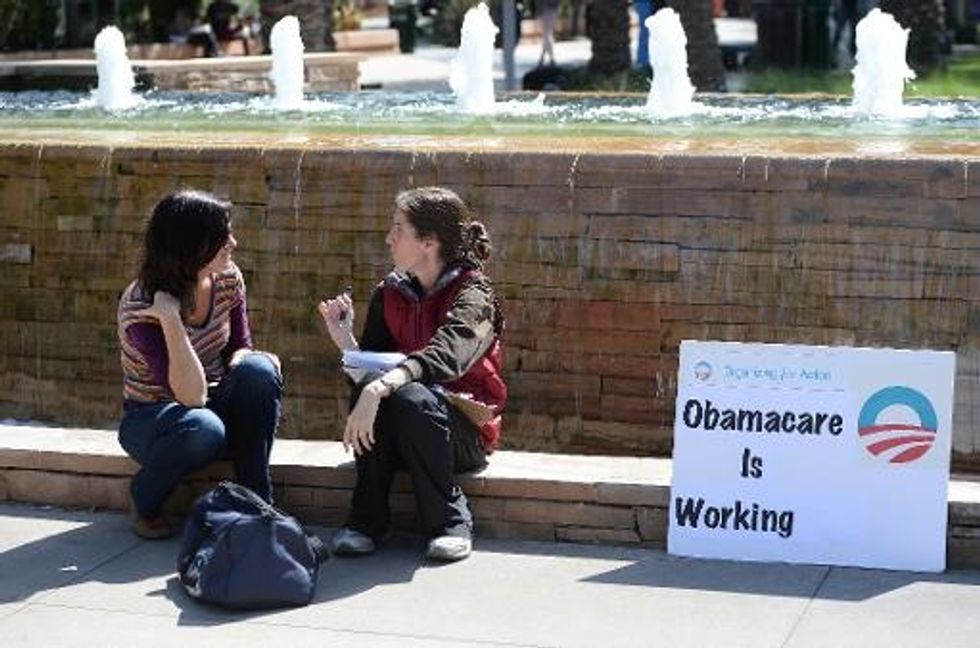 By Tony Pugh, McClatchy Washington Bureau (TNS)
WASHINGTON — America spent more than $2.9 trillion on health care in 2013, or about $9,255 per person, according to a government report released Wednesday.
The 3.6 percent increase — from roughly $2.8 trillion in 2012 — was the smallest annual percentage hike since the data was first tracked in 1960, according to the Department of Health and Human Services.
It also marked the fifth straight year that total public and private health care spending has grown at historically low levels, mainly because of the effects of the Great Recession.
"The key question is whether health spending growth will accelerate once economic conditions improve significantly. Historical evidence suggests it will," said Micah Hartman, an HHS statistician and lead author of the report.
Because slower health spending and modest economic growth typically follow a severe recession, the share of the national economy devoted to health care remained at 17.4 percent for the fifth consecutive year in 2013.
After increasing 4.1 percent from 2011 to 2012, national health spending slowed by half a percentage point in 2013. That was because of slower growth in private health insurance premiums and benefits, and less spending for medical equipment and facilities. Also contributing was slower growth in Medicare spending driven by sluggish enrollment growth, federal budget sequestration and provisions of the Affordable Care Act.
The health law helped lower medical spending in 2013 by adjusting Medicare fee-for-service payments; reducing base payment rates for Medicare Advantage, which offers the government insurance program through the private market; increasing Medicaid prescription drug rebates; and requiring insurers to spend at least 80 percent of premium revenue on medical claims and improvements in health care quality.
The controversial law also increased government spending for health care by enhancing Medicare prescription drug coverage, expanding eligibility for Medicaid, temporarily increasing payments to Medicaid care providers and imposing new fees on prescription drug makers.
As a result, Medicaid expenditures grew 6.1 percent to $449.4 billion in 2013, accounting for 15 percent of all health spending.
Medicaid enrollment grew 2.7 percent in 2013, and per-enrollee costs increased 3.3 percent last year.
After increasing 4 percent in 2012, private health insurance premiums increased just 2.8 percent, totaling $961.7 billion in 2013. The slowdown resulted from low enrollment growth, greater enrollment in lower-cost, high-deductible health plans and rate hike reviews required by the health care law.
At $585.7 billion, Medicare spending increased 3.4 percent last year, compared with a 4 percent increase in 2012. Spending for hospital services reached $937 billion in 2013, but the 4.3 percent increase was down from a 5.7 percent hike in 2012. Hartman said the slowdown was because of less use of hospital services and slower growth in prices.
Spending for prescription drugs topped $271 billion last year, up 2.5 percent after growing just 0.5 percent in 2012, when a number of blockbuster drugs became available in generic form.
Price increases for brand name and specialty drugs, greater drug usage and increased spending on new medicines drove the 2013 increase in drug spending, Hartman said.
At 28 percent, U.S. households accounted for the largest share of national health spending in 2013 followed by the federal government at 26 percent, Hartman said in a briefing with reporters. Private employers paid 21 percent, while state and local governments financed 17 percent.
Since 2010, the federal government's share of total health spending has fallen 2 percentage points while the share paid by states and local governments has increased by 1 percentage point, as enhanced federal Medicaid payments provided under the economic stimulus law expired in 2011.
AFP Photo/Robyn Beck