U.S. Jobless Claims Rise To 6-Week High
@AFP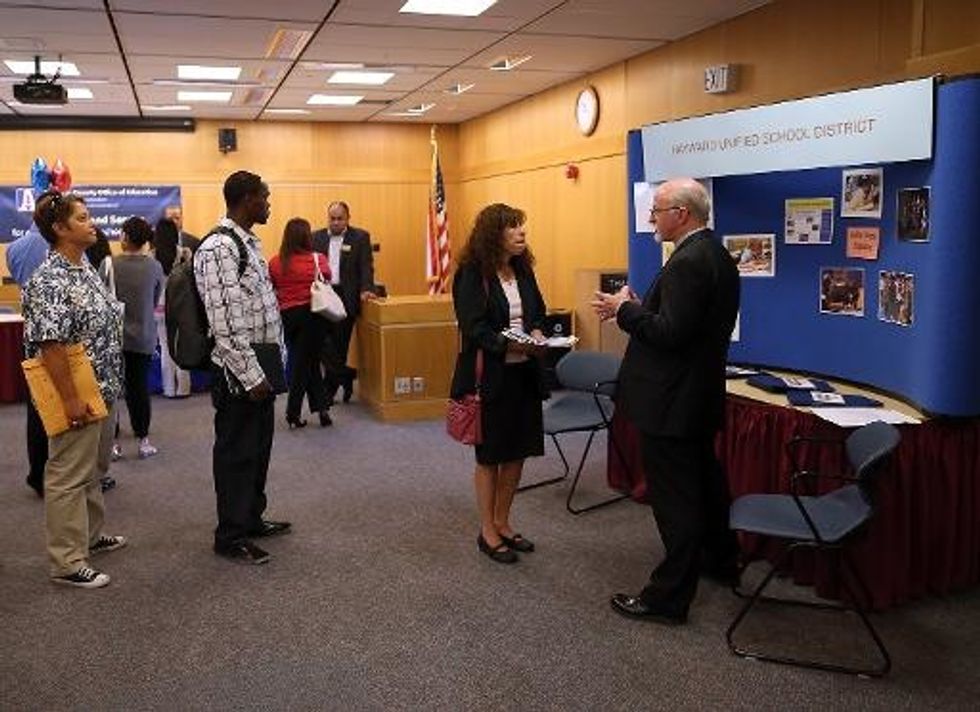 Washington (AFP) — Initial claims for U.S. unemployment insurance benefits rose to a six-week high last week but the overall trend continued to show a tightening labor market, government data showed Thursday.
New jobless claims, a sign of the pace of layoffs, rose to 311,000 in the week ending August 9, up 21,000 from the prior week's revised 290,000, the Labor Department said.
The increase was larger than expected; the average analyst estimate was 305,000 claims.
The four-week moving average was up 2,000 to 295,750, but still reflected an improving jobs market. A year ago the average stood at 335,000 claims.
"While the latest reading on initial claims was higher than expected, the four-week average has risen only slightly from the eight-year low reached last week," Dean Maki of Barclays Research said in a client note.
"Thus, we still would view the claims data as consistent with a labor market that is improving."
The U.S. economy generated 209,000 new jobs in July, down from June but maintaining a solid 200,000-plus monthly streak since February, according to the government.
The unemployment rate rose by 0.1 points to 6.2 percent, but it remained near its lowest level in nearly six years and well down from 7.9 percent at the start of 2013.
AFP Photo/Justin Sullivan
Interested in economic news? Sign up for our daily email newsletter!</em>