U.S. Jobless Claims Tick Higher
@AFP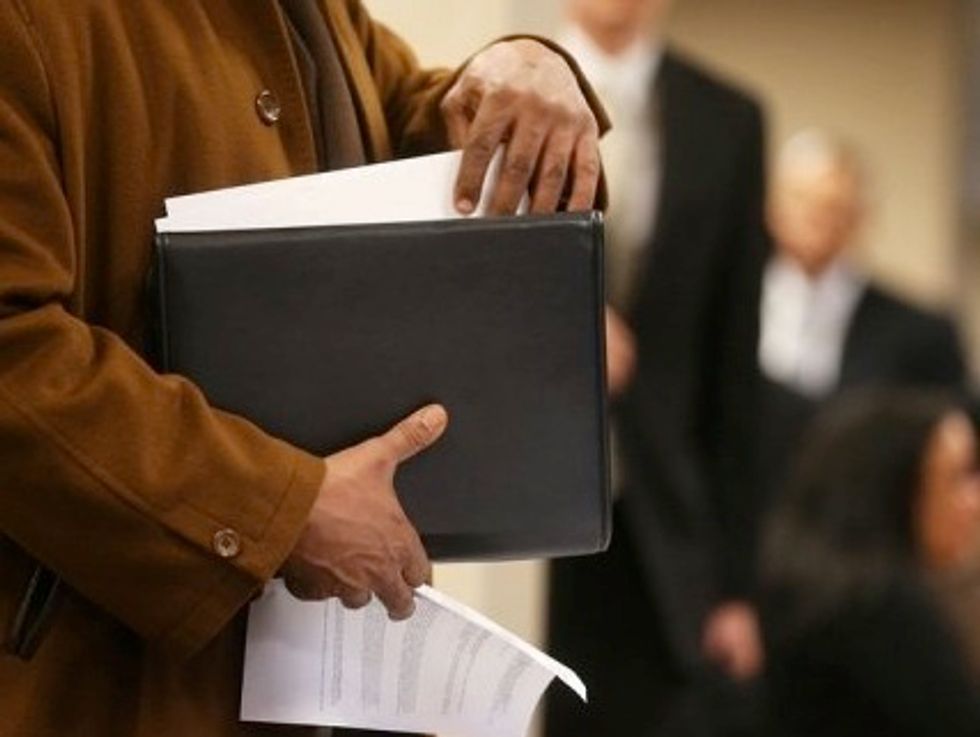 WASHINGTON (AFP) – New claims for U.S. unemployment benefits rose modestly last week but the overall trend showed fewer layoffs, government data released Thursday showed.
Initial jobless claims totaled 309,000 in the week ending September 14, up by 15,000 from the prior week's revised 294,000 reading, the Labor Department said.
The increase was less than analysts expected, with the average total claims estimate at 340,000.
Claims were expected to rebound after technical issues in the week ending September 7 had pushed claims sharply lower.
The Labor Department said the filing issues were still affecting the data.
"We suspect there is still a backlog from last week," a department official said.
The four-week moving average, which smooths week-over-week volatility, fell by 7,000 to 314,750 claims.
Layoffs have been trending lower but employers have been reluctant to hire amid a lackluster economy.
The unemployment rate fell to 7.3 percent in August from 7.4 percent in July as people dropped out of the workforce.
The economy added only 169,000 jobs in August, continuing the trend of sluggish job growth.
Photo Credit: AFP/Mario Tama