U.S. Judge Grants September Delay In Benghazi Suspect Trial
@AFP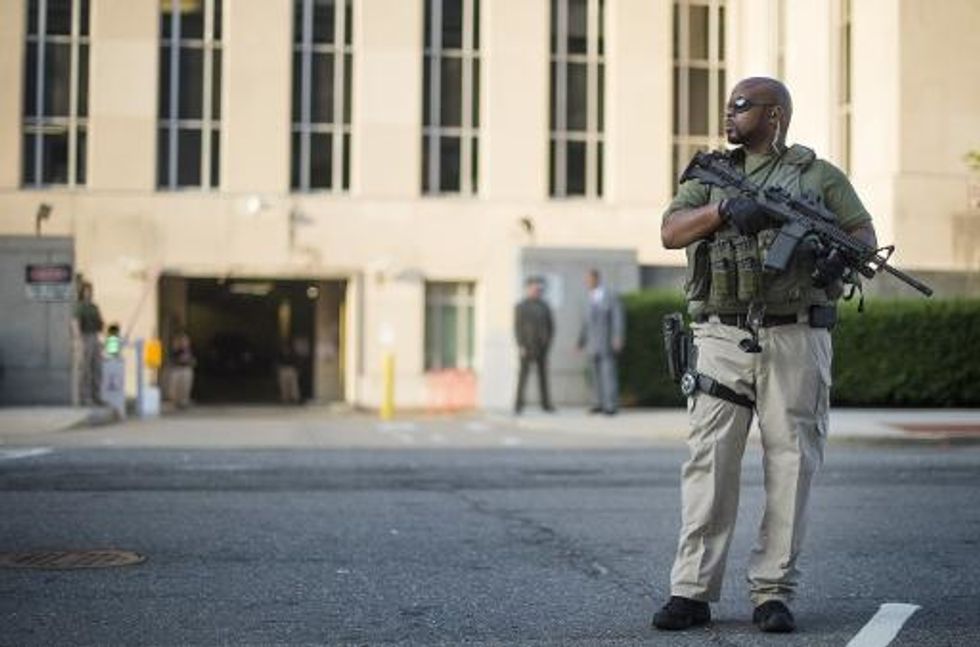 Washington (AFP) – A U.S. judge Tuesday postponed until September the next hearing for the suspected ringleader of the deadly attack on the American mission in the Libyan city of Benghazi after the prosecution argued the case was unusually "complex."
During the third, brief, hearing for suspect Ahmed Abu Khatallah at a federal court in Washington, assistant prosecutor Michael DiLorenzo asked for the additional time to prepare the case.
DiLorenzo argued that the terrorist attack "occurred thousands of miles from the United States and said it "clearly qualified as a complex case."
In the September 11, 2012 attack, which struck on the anniversary of the 9/11 attacks, gunmen stormed the U.S. mission in Benghazi and set it ablaze in a brazen assault that sparked a highly politicized debate in Washington.
Khatallah pleaded not guilty on June 28 of conspiracy to provide material support and resources to terrorists resulting in death — that of U.S. ambassador Chris Stevens and three other Americans.
During Tuesday's hearing, DiLorenzo emphasized that the witnesses in the case live outside the United States and that most of the documents are overseas and either needed to be translated from Arabic or else were classified.
He also noted "the significant sentence he's facing."
Under current charges, if found guilty, Khatallah faces life in prison.
The prosecution has postponed until the fall any attempt to bring additional charges.
Judge Christopher Cooper, who started the hearing with a greeting for Khatallah and received a nod in return, agreed to a 45-day delay, which the defense did not object to.
Wearing a green prisoner's uniform, the suspect, who is in his early 40s, appeared without handcuffs, with tousled hair and a bushy salt-and-pepper beard. As in previous hearings, he appeared to follow the proceedings attentively.
"The case is so unusual and complex that it is unreasonable to expect adequate preparation for pretrial proceedings," Cooper said, according to a court document.
The next hearing was set for September 9, two days before the second anniversary of the attack on the Benghazi mission.
Khatallah's lawyer, Michelle Peterson, said she hoped the delay would allow the prosecution to provide her with more evidence. She said, so far, what she has seen would amount to "just a couple of hours" of work.
AFP Photo/Jim Watson