U.S. Presidential Debate Rules Out Third Party Candidates
@reuters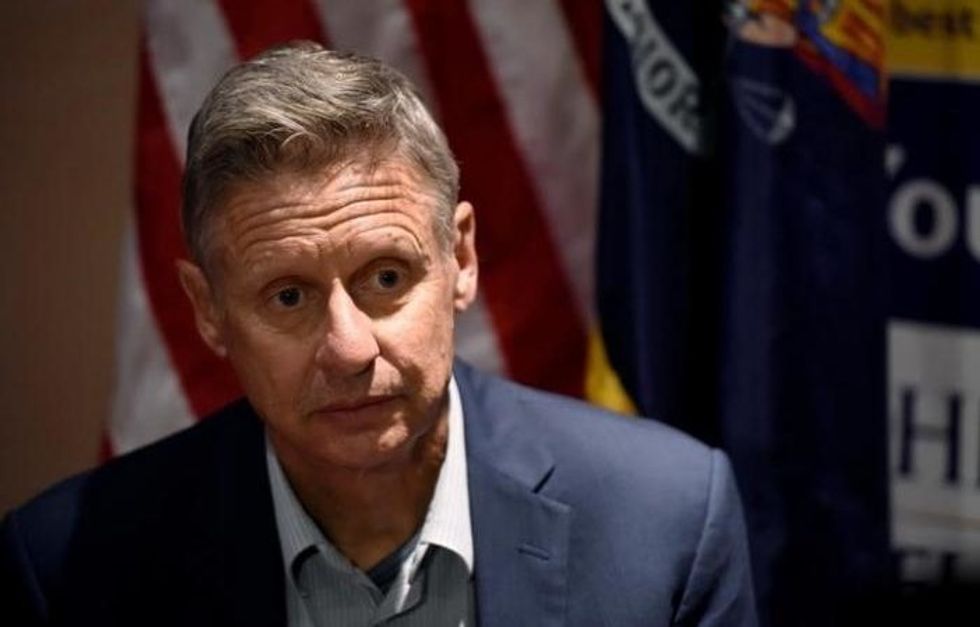 Libertarian Party presidential candidate Gary Johnson and Green Party hopeful Jill Stein have failed to quality for the first planned U.S. presidential debate on Sept. 26, the Commission on Presidential Debates said on Friday.
The commission, citing the averages the various candidates have achieved in selected polls, confirmed that Republican Donald Trump and Democrat Hillary Clinton had met the criteria.
It also said that the vice presidential running mates of the two leading candidates were the only two to qualify for the vice presidential debate set for Oct. 4.
The first presidential debate will be held at Hofstra University in Hempstead, New York and the vice presidential debate at Longwood University in Farmville, Virginia.
Using the average of five national polls, Clinton scored 43 percent, Trump 40.4 percent, Johnson 8.4 percent and Stein 3.2 percent, the commission said. Selection for the debates requires at least 15 percent support.
Johnson and Stein were both constitutionally eligible and had ballot access in enough states to theoretically win an electoral college majority, but missed the polling threshold.
Stein's campaign website said she and her running mate Ajamu Baraka will both attend the first presidential debate, and urged supporters to join them. The campaign said it might ask supporters to attempt to escort the candidates into the debate in an action that "may lead to arrest — it is possible but not definite. There will be actions you can take with us at Hofstra that do not risk arrest."
The campaign said it is "organizing nonviolent civil resistance training for this."
Johnson said in a statement that: "I would say I'm surprised that the CPD has chosen to exclude me from the first debate, but I'm not."
The commission was a private organization created by the Republican and Democratic parties "for the clear purpose of taking control of the only nationally televised presidential debates voters will see," Johnson said.
The last time a third-party candidate was allowed to participate in the televised debates was in 1992, when Ross Perot met the requirements running as an independent.
(Reporting by Timothy Ahmann and Eric Walsh; Editing by David Gregorio)
Photo: Libertarian presidential candidate Gary Johnson is seen during an interview before a rally in New York, U.S., September 10, 2016.  REUTERS/Mark Kauzlarich