U.S. Retail Sales Pick Up In October
@AFP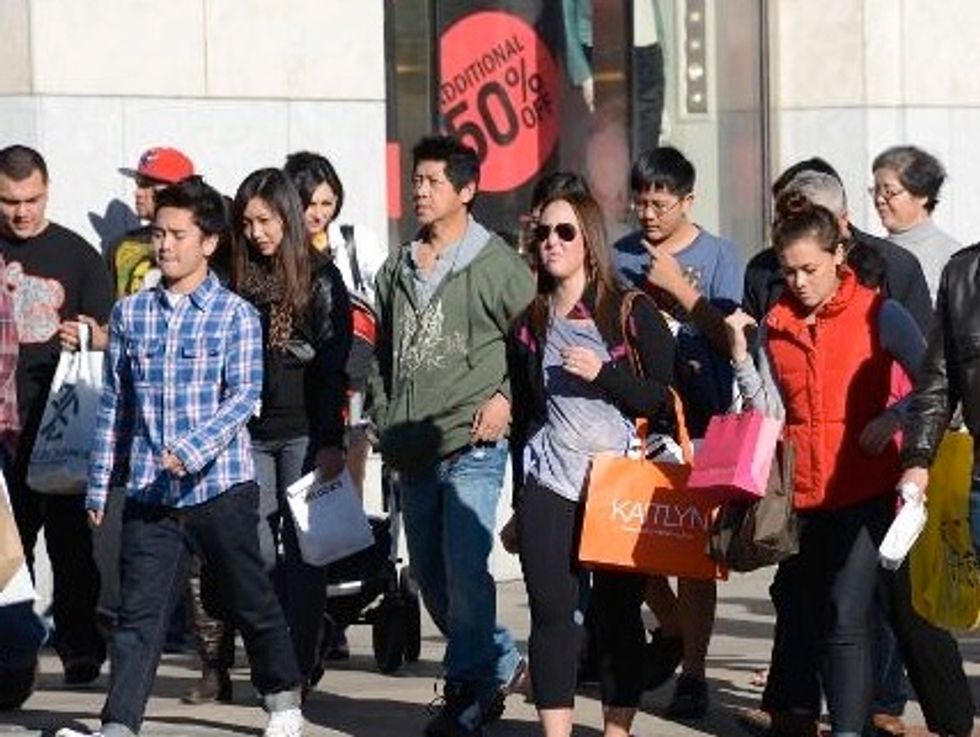 Washington (AFP) – U.S. retail sales rose more than expected in October as consumers increased spending despite the government shutdown during the first half of the month, government data released Wednesday showed.
Americans spent 0.4 percent more on retail and food services last month, after the September reading was revised slightly upward to virtually unchanged, the Commerce Department said. Excluding the automobile sector, retail sales rose 0.2 percent in October.
The October increases were above the average analyst estimates of 0.1 percent for both retail sales and sales ex-autos.
Year-over-year, retail sales were up 3.9 percent from October 2012.
The better-than-expected numbers came despite the October 1-16 partial government shutdown that furloughed hundreds of thousands of federal workers and rippled through the broader economy.
The shutdown was ended by a stop-gap budget bill passed by Congress that funds the government through January 15.
AFP Photo/Robyn Beck