U.S. Seeks Proof Russia Ready To Ease Ukraine Crisis
@AFP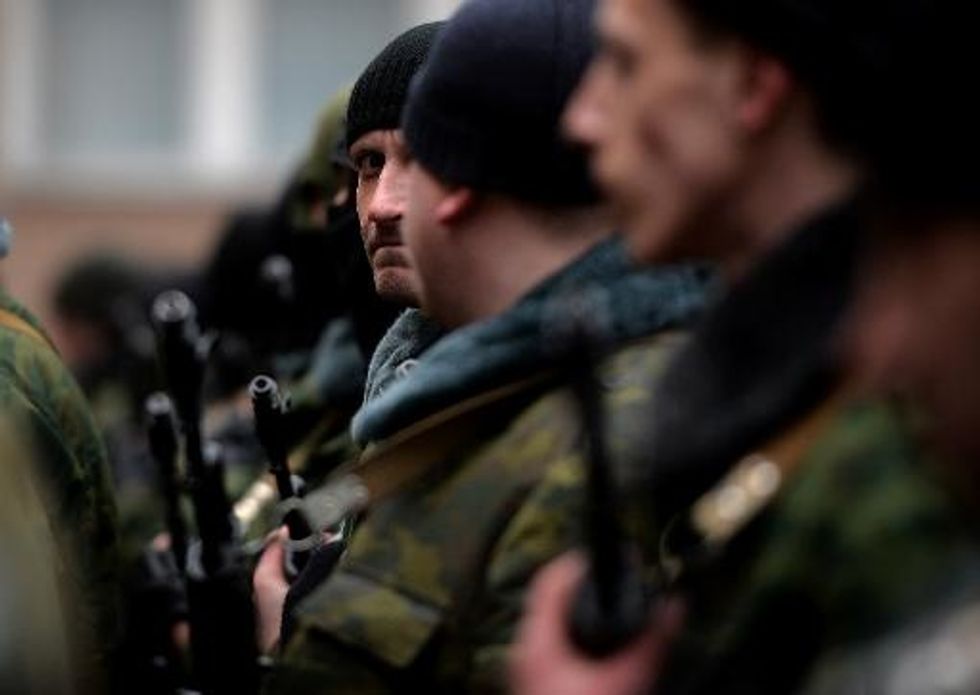 Washington (AFP) – Washington on Monday called on Russia to prove that it was willing to act on a series of U.S. proposals aimed at ending the crisis over Ukraine.
U.S. Secretary of State John Kerry had laid out a number of ideas to his Russian counterpart Sergei Lavrov and is prepared to take part in further talks "if and when we see concrete evidence that Russia is prepared to engage on these proposals," State Department spokeswoman Jen Psaki said.
The diplomatic proposals would help facilitate dialogue between Russia and Ukraine, after Russian troops deployed last week in Ukraine's southern Crimea peninsula.
The top U.S. diplomat had sent the ideas to Lavrov and discussed them in a phone call on Saturday, but had yet to receive any reply.
In the phone call, Kerry said "the United States wants to see a cessation of Russian military advances in Ukraine including Ukraine's Crimean Peninsula, a halt in the drive for annexation of Crimea, and the end of provocative steps to provide space for diplomacy," Psaki said in a statement.
"We are still awaiting a Russian response to the concrete questions that Secretary Kerry sent Foreign Minister Lavrov on Saturday in this regard," Psaki added.
Russia said Monday it will unveil its own solution to the Ukrainian crisis that runs counter to U.S. efforts and appears to leave room for Crimea to switch over to Kremlin rule.
Lavrov said he had invited Kerry to visit Moscow on Monday and that proposals he had received from Kerry on resolving the stand-off "do not suit us very much."
Ukraine's new pro-European leaders are racing against the clock to rally Western support in the face of the seizure by Kremlin-backed forces of the strategic Black Sea peninsula and plans to hold a referendum on Sunday to switch its allegiance from Kiev to Moscow.
U.S. President Barack Obama will welcome Ukraine's new prime minister Arseniy Yatsenyuk to the White House on Wednesday, in a show of support for the new authorities in Kiev.
"I think it will reinforce the fact that the United States believes that the Ukrainian government has responsibly filled the vacuum left by the sudden, hasty and voluntary departure" of Ukrainian president Viktor Yanukovych, White House spokesman Jay Carney said.
AFP Photo/Filippo Monteforte