U.S. Stocks Flat After IMF Slashes Forecast
@AFP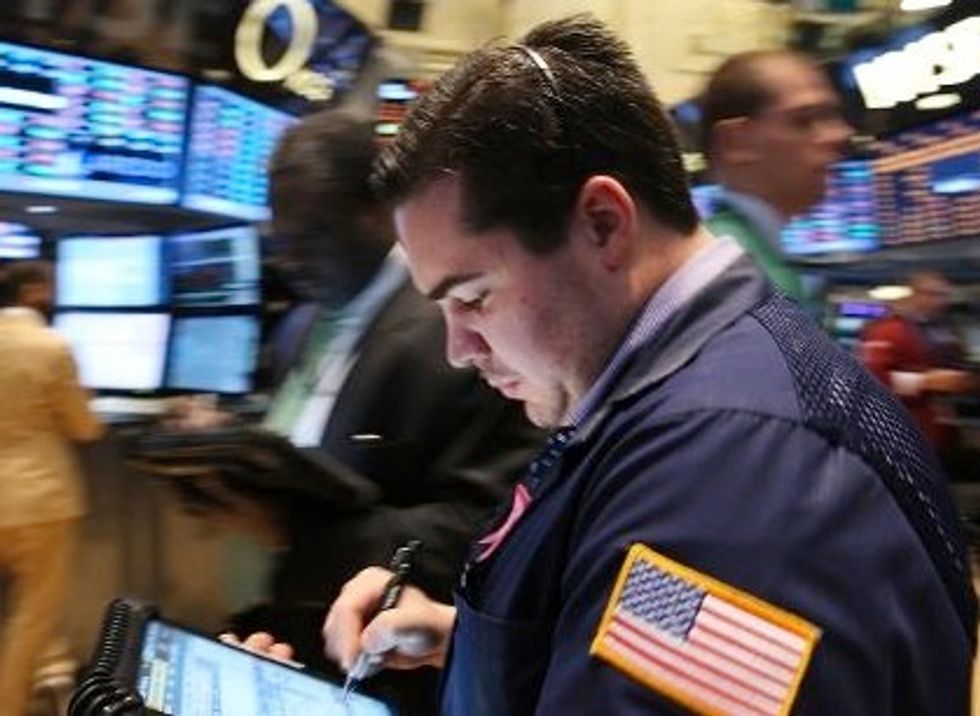 New York City (AFP) – U.S. stocks were little changed Tuesday morning after the International Monetary Fund lowered its forecasts for global economic growth and warned about damage from a protracted U.S. budget impasse.
About 30 minutes into trade, the Dow Jones Industrial Average dipped 5.02 points (0.03 percent) to 14,931.22.
The broad-based S&P 500 added a scant 0.18 (0.01 percent) at 1,676.30, while the tech-rich Nasdaq Composite Index gave up 3.39 (0.09 percent) at 3,766.99.
The IMF trimmed its forecast for global economic growth to 2.9 percent year-over-year in 2013 and 3.6 percent in 2014, revising July estimates down by 0.3 and 0.2 percentage points, respectively.
The IMF highlighted some slowing emerging economies as responsible for the lowered forecasts, but also warned that a U.S. budget standoff threatens the global economy.
A failure to promptly raise the U.S. debt ceiling "could seriously damage the global economy," the IMF said.
Investors are also looking ahead to third-quarter earnings season, which begins in earnest this week with Alcoa after the market close Tuesday and banking giants JPMorgan Chase and Wells Fargo on Friday.
Department-store chain JC Penney ticked 3.4 percent higher after reporting "solid progress" in its turnaround efforts. September comparable-store sales fell 4.0 percent compared with last year, but the decline was an improvement over the drop in the previous month.
Pharmaceutical distributor McKesson advanced 4.5 percent following a Wall Street Journal report that the company is in advanced talks to buy German rival Celesio.
Xerox fell 1.4 percent after disclosing that the Securities and Exchange Commission is investigating accounting practices at a subsidiary acquired in 2010.
Independent oil and gas company Talisman rose 0.5 percent after activist investor Carl Icahn disclosed a large stake in the company.
Bond prices were mixed. The yield on the 10-year U.S. Treasury edged higher to 2.64 percent from 2.63 percent late Monday, while the 30-year held steady at 3.70 percent. Prices and yields move inversely.
AFP Photo/Spencer Platt