U.S. Stocks Rise As ADP Report Shows Job Pickup In March
@AFP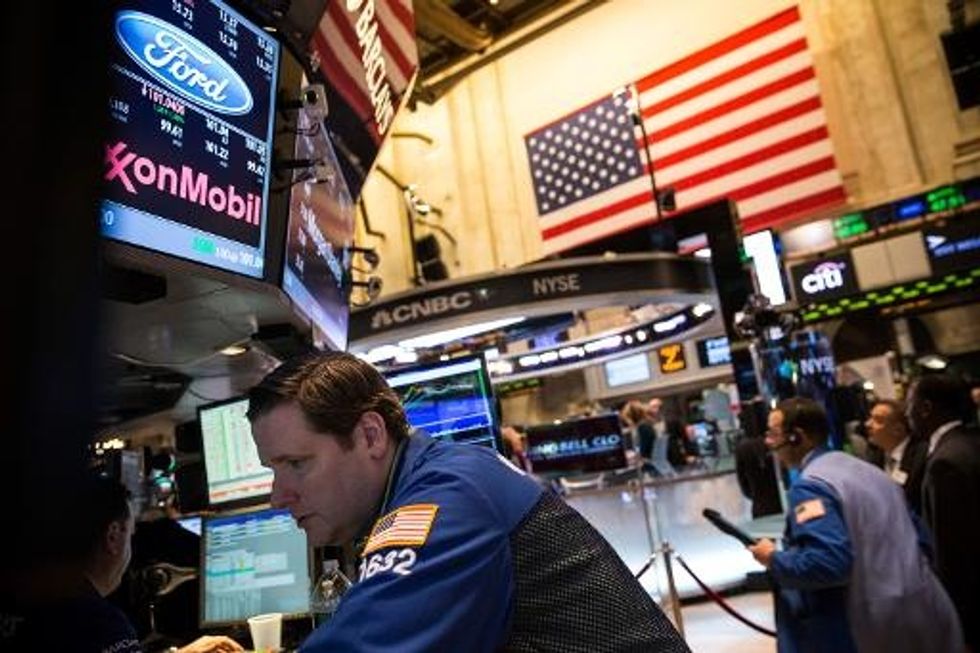 New York (AFP) – U.S. stocks Wednesday rose in early trade after a report showed a pickup in job creation in the private sector in March.
About 40 minutes into trade, the Dow Jones Industrial Average gained 19.94 (0.12 percent) to 16,552.55.
The broad-based S&P 500 tacked on 2.21 (0.12 percent) to 1,887.73, while the tech-rich Nasdaq Composite Index advanced 6.98 (0.16 percent) to 4,275.02.
Payrolls firm ADP said U.S. businesses added 191,000 jobs in March, below the 215,000 projected by analysts but an improvement on the 178,000 in February.
It solidified expectations of an improvement in the Labor Department's March employment report for both the public and private sectors. Analysts forecast Friday's report to show the U.S. added 195,000 jobs last month, picking up the pace of job growth from 175,000 in February.
California utility PG&E advanced 1.5 percent even as federal prosecutors announced a criminal indictment against the firm over a fatal 2010 gas pipeline explosion. PG&E said the charges have "no merit."
General Motors tacked on 0.6 percent as chief executive Mary Barra faced a second day of hearings on the car giant's recall of millions of vehicles due to safety problems.
Agricultural company Monsanto reported earnings of $3.15 per share, above the $3.07 projected by analysts. Shares gained 0.2 percent.
Pharmaceutical company MannKind powered 81.3 percent higher on news that a Food and Drug Administration advisory panel recommended marketing approval for its Afrezza diabetes therapy.
News that the Centers for Medicare and Medicaid Services would cut prices for genetic testing analysis provided by Myriad Genetics by less than expected lifted shares 12.8 percent higher.
Bond prices fell. The yield on the 10-year U.S. Treasury rose to 2.79 percent from 2.76 percent Tuesday, while the 30-year increased to 3.64 percent from 3.60 percent. Bond prices and yields move inversely.
AFP Photo/Andrew Burton