U.S. Stocks Rise As Busy Earnings Week Kicks Off
@AFP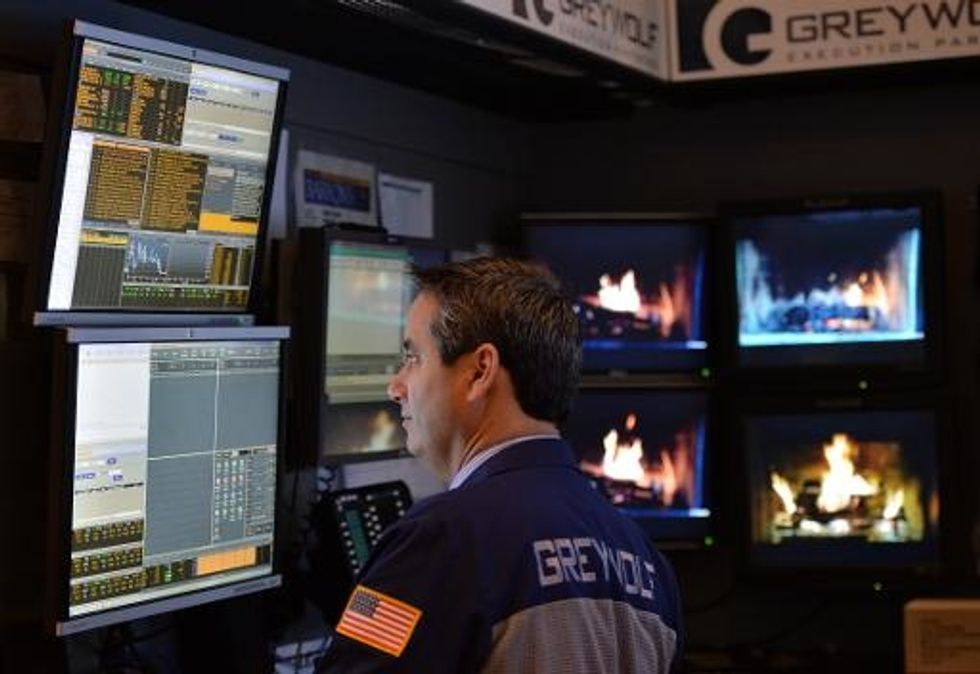 New York (AFP) – U.S. stocks Monday finished higher as solid earnings reports from Halliburton and others kicked off the busiest week of the quarterly earnings season.
At the closing bell, the Dow Jones Industrial Average advanced 37.95 (0.23 percent) to 16,446.49.
The broad-based S&P 500 rose 6.81 (0.37 percent) to 1,871.66, while the tech-rich Nasdaq Composite Index increased 26.03 (0.64 percent) to 4,121.55.
Peter Cardillo, chief market economist at Rockwell Global Capital, said earnings have so far been solid enough to steady the market. "So far the disappointments have been quite limited."
Of the firms in the S&P 500, 159 report earnings this week, making it the busiest week of the quarter, Goldman Sachs said in a note.
Art Hogan, chief market strategist at Wunderlich Securities, said investors were encouraged after the weekend passed without a significant worsening of tensions between Russia and Ukraine.
"This a market that wants to grind higher in the absence of any external shock," Hogan said. "With the focus on fundamentals, I think this market has room to go higher."
AFP Photo/Stan Honda