Ukraine Prime Minister Yatsenyuk Resigns As Ruling Coalition Collapses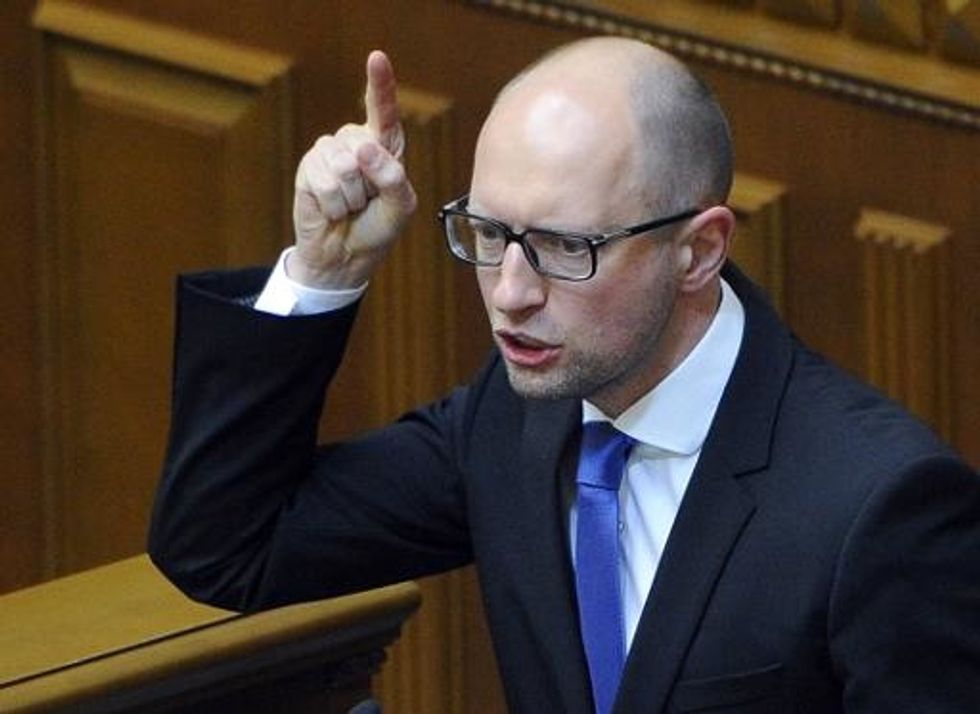 By Steven Zeitchik, Los Angeles Times
KIEV, Ukraine — Ukrainian Prime Minister Arseniy Yatsenyuk abruptly resigned Thursday afternoon as Kiev's ruling parliamentary coalition fell apart.
In a brief statement, Yatsenyuk told Parliament, "I announce my resignation in connection with the collapse of the coalition and the blocking of government initiatives."
He criticized lawmakers for gridlock that he said had interfered with the body's ability to pass measures on issues such as energy and military financing.
The resignation came on the heels of news that Ukraine's governing European Choice coalition had collapsed as several parties withdrew from the government.
Among the parties pulling out were Udar, the pro-European party of former boxer and current Kiev Mayor Vitali Klitschko; nationalist party Svoboda; and Fatherland, the party of Orange Revolution leader and failed 2014 presidential candidate Yulia Tymoshenko.
Under Ukrainian law, President Petro Poroshenko will now have the right to set new parliamentary elections. Those elections already had been expected to be held earlier than a scheduled 2017 date, but the collapse of the coalition will further hasten voting.
The events took some observers here by surprise. There was little overt indication of fundamental discord in recent weeks, particularly in the last week as the government dealt with the geopolitical and logistical fallout from the crash of Malaysia Airlines Flight 17 and as it continues to battle pro-Russia separatists in the east.
Yatsenyuk was one of several government ministers front and center in these crises, giving an impassioned news conference Monday in which he called Russia a country "on the dark side."
Considered a rising star in Ukrainian politics, Yatsenyuk, 40, served as economic and foreign minister in previous regimes. His stock surged after the exit of pro-Russia president Viktor Yanukovich earlier this year. Yatsenyuk met with President Obama in a high-profile White House visit during the Crimea crisis in March.
AFP Photo/Andrew Kravchenko
Interested in world news? Sign up for our daily email newsletter!