Is The Battle For Bakhmut A Turning Point In Ukraine War?
@LucianKTruscott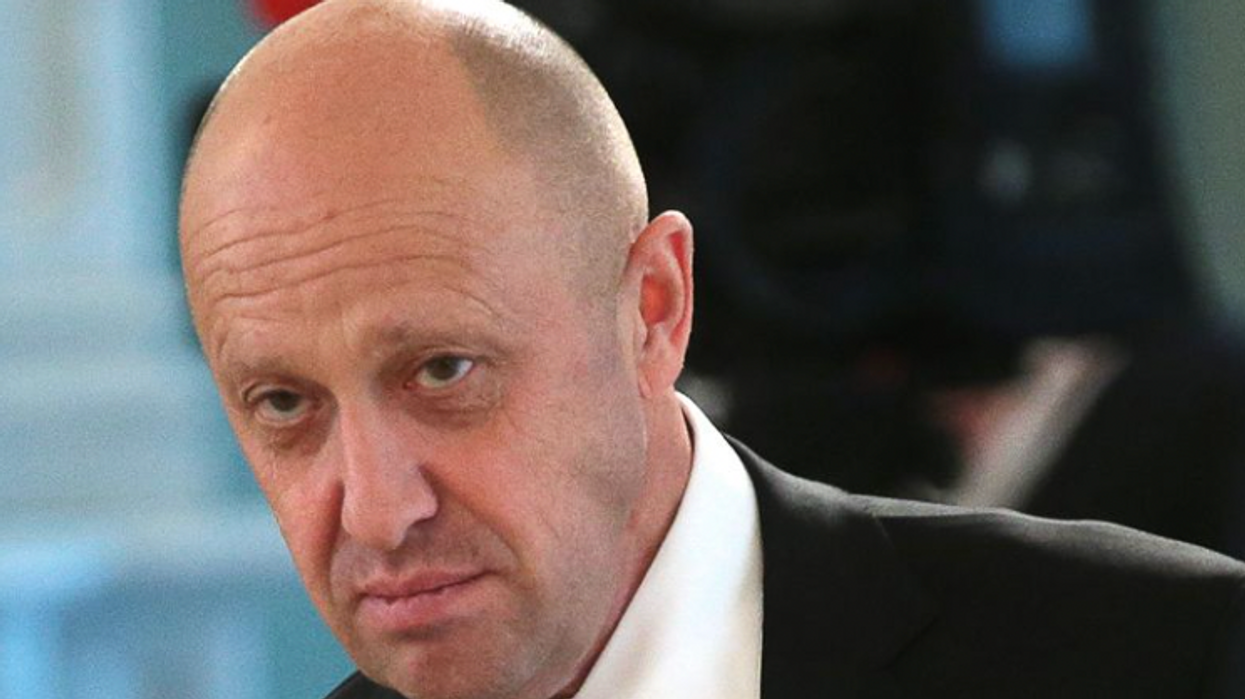 For more of my reporting and analysis on the war, please consider becoming a paid subscriber.
Some battles are as much about symbols as they are about tactics or strategy. Bakhmut has shaped up to be such a battle for both sides in the war in Ukraine. For which side the battle is more important is evolving on an almost daily basis, but in the last few days, it's looking like the battle is way more important to Russia than it is to Ukraine. One indication of how essential the battle for Bakhmut is for Russia can be found in the number of troops they have expended there.
On Sunday, Ukraine President Volodymyr Zelensky announced that Russia had lost 1,100 dead and "many more" injured over the last few days. The BBC reported that Russia had claimed killing 220 Ukrainian soldiers over the same period. The Institute for the Study of War (ISW) reported yesterday that casualty figures gathered from multiple sources, including Ukraine and Britain's Ministry of Defense, indicate Russia is suffering seven times more casualties in Bakhmut than Ukraine, a loss-ratio that would appear to be unsustainable for Putin's army.
Incredibly, the battle for control of Bakhmut, a small mining town in Eastern Ukraine, has been going on since last August. During the same time, multiple battles that don't have names have been happening along much of the 600-mile battlefront in Eastern and Southern Ukraine. In September, Ukraine launched an offensive that pushed Russian forces out of 3,000 square miles of the Kharkiv region, taking back the key cities of Izyum and Lyman, north of Bakhmut. In November in the south, Ukraine re-took the port city of Kherson, establishing a new front line on the east side of the Dnipro River.
The battle for Bakhmut stabilized after the September Ukrainian offensive, with both sides shelling the other with artillery. Things remained that way until late November, when a Russia offensive began taking small villages on the south side of Bakhmut. In December, the battle moved to the eastern edge of Bakhmut itself, and by January, there was fighting in the suburbs east of the city, with neither side gaining much ground. By late February, Russian forces had moved into the eastern suburbs and had effectively encircled Bakhmut on three sides, from the south, east, and north.
That's where things stood until last week, when the Wagner Group's owner, Yevgeny Prigozhin, announced that his troops had crossed the Bakhmuta River that runs through the eastern side of the town. Everything east of the river is pretty much single-home suburban. The city proper, with hotels, restaurants, hospitals and the like – now mostly destroyed – is on the west side of the river.
The ISW issued a long report yesterday saying that fighting had stalemated again on Saturday and Sunday, but here's where it gets interesting. The fight for Bakhmut moved largely to Moscow, where it became a symbol for Priggozhin's challenge to Putin. Recall that Prigozhin posed in Bakhmut a couple of weeks ago with the bodies of Wagner soldiers and accused the Russian Ministry of Defense (MOD) with denying his soldiers the ammunition and other supplies they needed.
On March 11, Prigozhin announced, in the words of the ISW report, that he would "transform the Wagner Group into a hardline ideological elite parallel military organization after the Battle of Bakhmut." He began a new round of recruiting and established recruitment centers for his private army in six towns in central Russia.
Putin had already been making moves to counter Prigozhin. He demoted a general who was described as "friendly with the Wagner Group," and replaced him with a man called Prigohzin's "nemesis." In January, he banned Prigozhin from recruiting in Russia's prison system. To signal whose side he's on, Putin made several high-profile appearances with General Valery Gerazimov, whom he had put in charge of the military in Ukraine, and his defense minister, Sergei Shoigu, whom he had authorized to have high-level phone calls with his counterparts from France, Turkey, Britain, and the U.S. Neither man is friendly with Prigozhin.
The ISW described Putin as "a risk-averse and highly calculating actor who likely sought to manage the emerging threat to his control by gradually reintroducing the Russian MOD into prominence and power. Putin relies on a group of scapegoats to publicly take risks in his place and shoulder the blame for Russian military failures and unpopular policies." Which is likely why he fired General Sergei Surovikin, whom he had put in charge in Ukraine only three months previously. He also fired Colonel General Mikhail Teplinsky, who had led the withdrawal from Kherson in November. In February, Major General Vladimir Makarov, former deputy head of the Main Directorate of the Ministry of Internal Affairs of the Russian Federation for Combating Extremism, committed suicide after being fired by Putin in January.
Now, according to the ISW, Prigozhin is being set up to take the fall for losing Bakhmut. "Putin will likely use Wagner's high casualties, reports about poor morale, and war crimes to deflect from likely equal or possibly worse problems within the Russian Armed Forces," ISW reported yesterday. ISW accused Putin in its report of "setting conditions in the Russian information space to discredit Wagner." Prigozhin holds no official position within the Russian military or the Russian government, and is vulnerable to being jettisoned at any moment, which probably explains his recent announcements about transforming the Wagner Group into what amounts to an an armed political party in opposition to Putin.
None of the moves being made by either Putin or Prigozhin are those of someone who is winning a war. Ukraine is fighting for Bakhmut because it is a Ukrainian town. It is located on Ukrainian soil. It belongs to Ukraine. Tactically, if Bakhmut falls, Ukraine would lose the roads connecting it to the cities of Slovyansk and Kramatorsk, key points Ukraine uses to resupply its forces on the front lines in the Donetsk Region.
It's hard to put into words how grim the conditions are right now in Bakhmut. They are probably slightly better for Ukrainian soldiers than for Russians because the Ukrainians have the support of what's left of the citizenry, and they can fight more effectively house-to-house, which is the kind of warfare the battle has devolved into. If Ukraine can hold onto Bakhmut and drive Russian forces out of the city, it will be an enormous symbolic and strategic victory. They will have prevailed over a much larger army, and they will have severely damaged Russia's ability to launch an offensive in the spring because they have suffered such severe losses in Bakhmut.
On the other hand, if Russia prevails, they will have taken a small city previously occupied by just 70,000 people and completely destroyed the city in the process. Taking Bakhmut will create a Russian "bulge" in the front lines which Ukraine will be able to attack from three sides, causing Russia to expend even more soldiers to defend the ground it has taken. Russia has already lost thousands of soldiers trying to take the city and will have to move thousands more into place to defend it, probably leaving areas to the south and north along the front lines vulnerable to a new Ukrainian offensive. At the same time, Russia's lines in the south around Kherson will be vulnerable to an expected Ukrainian offensive. In both the northeast and the south, Ukrainian forces will by then have been supplied with German Leopard II tanks from Poland and more armored personnel carriers from the U.S., France, and Britain.
In previous columns, I have discussed how ineffective Russian artillery has been, "killing" entire fields of recently-planted crops in Eastern Ukraine. The same is not true of Ukrainian artillery. The U.S. is helping Ukraine aim its HIMARS missiles, and if we can do that, we can help them aim artillery fire using the same satellite targeting technology.
This is not to say that things are going swimmingly for Ukraine at the moment in Bakhmut, but they are at least holding their own within the town and obviously killing far more Russians than Ukraine is losing.
It means nothing but trouble when a battle for a small city causes the kind of political disruption that Putin is now facing in Moscow because of his inability over a period of almost eight months to take a city as small as Bakhmut. When general officers are being fired after only a few months in command, and when other generals are committing suicide, it sends a message. That suicidal general knew something bad was going to happen to him, so he checked out. If he knew it, other Russian generals do, too.
It's never a good sign when thousands of soldiers are losing their lives to enemy fire over a period of a few days, and a general is committing suicide alone in a Dacha outside of Moscow. As a symbol, Bakhmut is trending in Ukraine's favor right now.
Watch this space.
Lucian K. Truscott IV, a graduate of West Point, has had a 50-year career as a journalist, novelist, and screenwriter. He has covered Watergate, the Stonewall riots, and wars in Lebanon, Iraq, and Afghanistan. He is also the author of five bestselling novels. You can subscribe to his daily columns at luciantruscott.substack.com and follow him on Twitter @LucianKTruscott and on Facebook at Lucian K. Truscott IV.
Please consider subscribing to Lucian Truscott Newsletter, from which this is reprinted with permission.