UN General Assembly Suspends Russia From Human Rights Council
@CynicalBrandon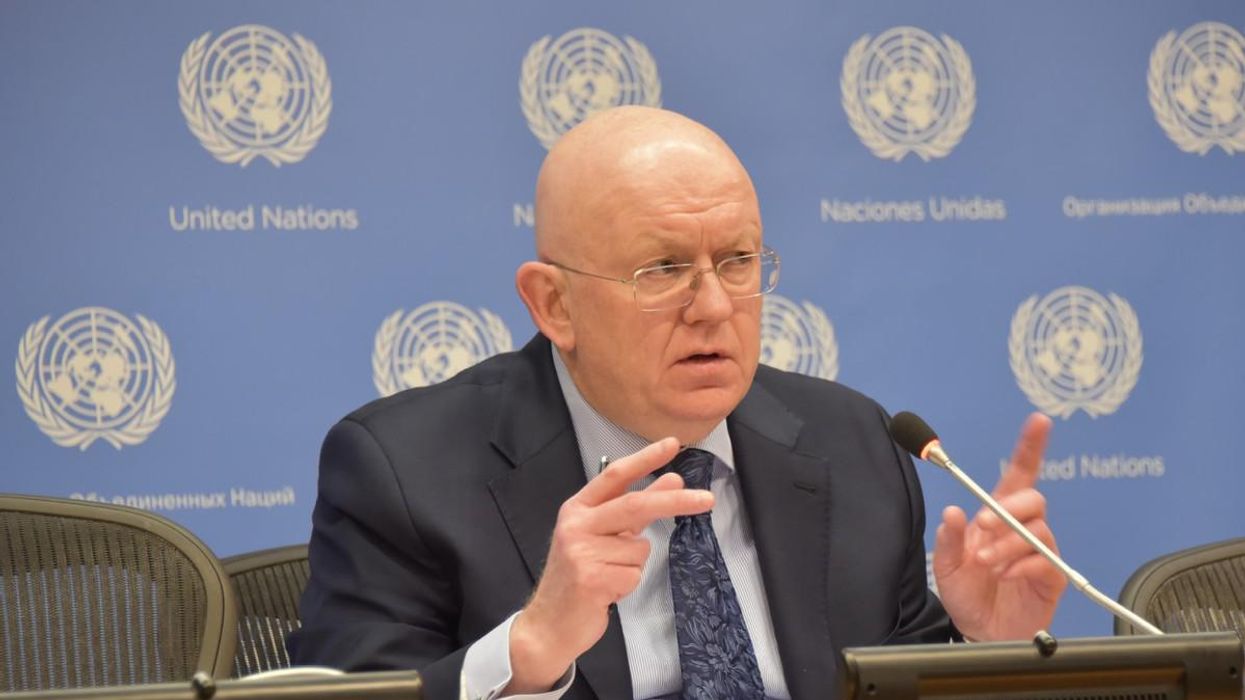 Photo/Xinhua
The United Nations General Assembly on Thursday suspended Russia from its 47-- member Human Rights Council amid widespread reports of war crimes in Ukraine. The vote was 93 to 24 with 58 nations – including China India, Brazil, Mexico, and the United Arab Emirates – abstaining.
The body expressed "grave concern" over Russia's "gross and systematic violations and abuses of human rights," according to The Washington Post.
Russian troops are facing accusations of brutally massacring civilians, particularly in Bucha, a suburb of the Ukrainian capital of Kyiv, where hundreds of victims have been found shot in the head with their hands bound behind their backs. In some instances, piles of corpses were burned or dumped into mass graves as if to cover up the atrocities.
Russia's Deputy United Nations Ambassador, Gennady Kuzmin, said that the move was "an attempt by the US to maintain its domination and total control" and to "use human rights colonialism in international relations." Kuzmin maintained that the allegations are "based on staged events and widely circulated fakes."
The Russian delegation on Wednesday had threatened to retaliate against nations that vote to boot it from the HRC.
"It is worth mentioning that not only support for such an initiative, but also an equidistant position in the vote (abstention or non -- participation) will be considered as an unfriendly gesture," the note read, according to reporting by Reuters. "In addition, the position of each country will be taken into account both in the development of bilateral relations and in the work on the issues important for it within the framework of the UN."
Russia's bluster notwithstanding, the evidence is mounting that Russian President Vladimir Putin's forces are intentionally unleashing hell onto the Ukrainian population.

In addition to the flood of photographic and video documentation that has circulated on social media and international news outlets, "Germany's foreign intelligence service claims to have intercepted radio communications in which Russian soldiers discuss indiscriminate killings in Ukraine," the Post reported. "In two communications, Russian troops described how they question soldiers as well as civilians, and proceed to shoot them, according to an intelligence official familiar with the findings who, like others, spoke on the condition of anonymity because of the matter's sensitivity."
Last month, the HRC established a Commission of Inquiry to investigate Russia's genocidal actions in Ukraine. On Saturday, ex -- United Nations prosecutor Carla Del Ponte called for Putin to be arrested and tried by the International Criminal Court in The Hague.
Meanwhile, in the United States, President Joe Biden has for weeks designated Putin as a war criminal. On Thursday, the House of Representatives voted unanimously to strip Russia of its preferential trade status and ban imports of its oil and natural gas.

Printed with permission from Alternet.