UN Official Blasts Trump's Human Rights Violations At Border
@EricBoehlert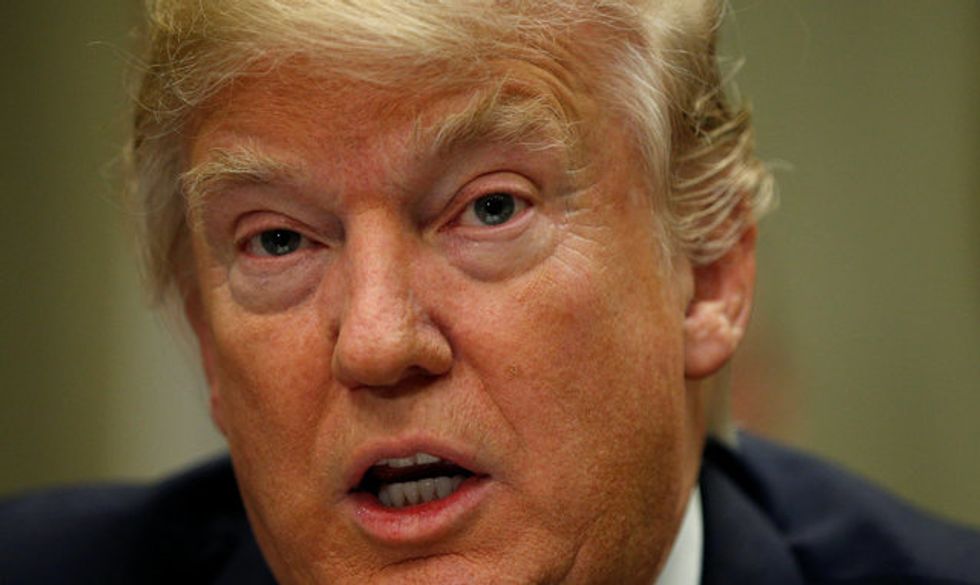 Reprinted with permission from Shareblue.
For the second time in just two weeks, the United Nations is condemning the Trump administration's inhumane policy of separating young children from their parents at the U.S. border. And this time, the UN's top human rights official is calling this policy what it really is: child abuse.
"The thought that any state would seek to deter parents by inflicting such abuse on children is unconscionable," said Zeid Ra'ad al-Hussein, the U.N.'s high commissioner on human rights.
When al-Hussein uses the word "abuse," he's not exaggerating. Medical professionals are pointing out that the psychological stress of separating children from their parents at a young age can cause lifelong damage, from behavioral problems to heart conditions.
The president of the American Association of Pediatrics has denounced Trump's policy as "government-sanctioned child abuse."
And in a Washington Post op-ed, psychology professor James Coan declared that the Trump administration is "committing violence against children."
Earlier this month, the U.N. demanded the White House immediately end the "arbitrary" and "unlawful" practice of separating children from their parents at the border.
"The use of immigration detention and family separation as a deterrent runs counter to human rights standards and principles," announced U.N. spokeswoman Ravina Shamdasani.
Prior to Trump, the U.S. has usually been the one partnering with the U.N. to call out human rights abuses — not the other way around.
Over the weekend, religious leaders continued to condemn the Trump policy of tearing families apart, and former first lady Laura Bush called the separations "cruel" and "immoral."
The targeted families are asylum-seeking Central Americans fleeing to the U.S. to escape poverty and violence back home. When they reach the U.S. border, they voluntarily turn themselves over to authorities and begin the asylum-seeking process.
Under Trump, children from those families — some as young as one year old — are now being taken away from their parents.
Anti-immigration zealots tout the deeply unpopular "zero tolerance" policy as an effective way to slow the number of asylum seekers.
The White House also views the separated children as bargaining chips to try to secure funding from Congress for the border wall that Trump said Mexico was supposed to pay for.
Meanwhile, as the scandal continues to widen, Republicans are running scared. Fearful of a voter backlash unfolding during the volatile midterm election cycle, Republicans nonetheless refuse to join Democrats who want to immediately stop the draconian policy.
Trump and his top officials have been lying relentlessly about his role in the policy, daring to try to pin the blame on Democrats.
It's the surest sign yet that the White House knows this story is spinning out of its control.