Under Trump, Right-Wing Terrorism Surges In US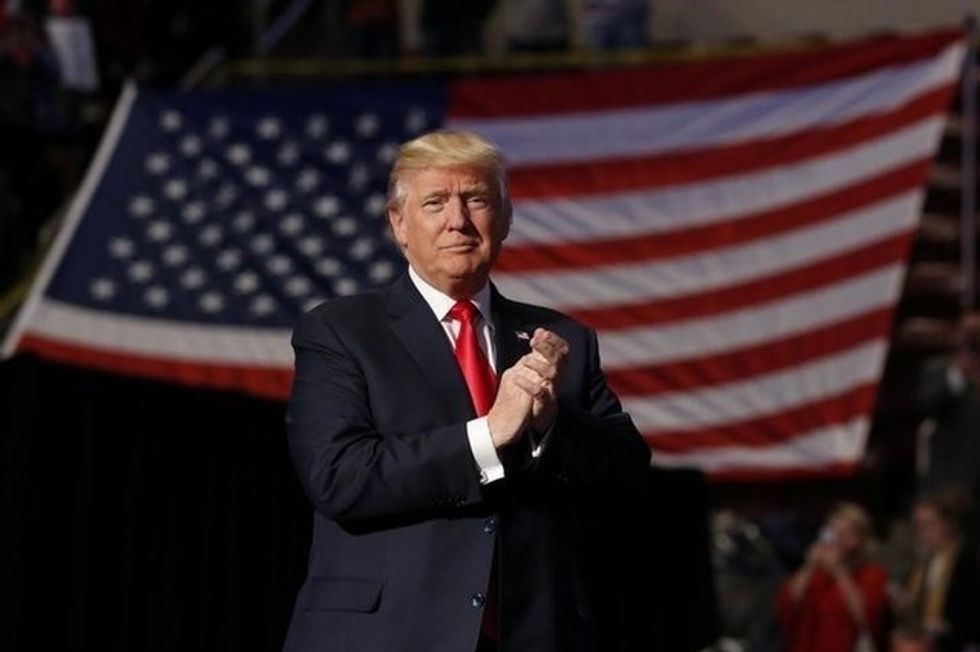 Reprinted with permission from Shareblue.
Right-wing domestic terrorism has surged since Trump took office in January 2017, according to a new analysis of global terrorism data from the Washington Post.
The report found that there were more acts of terrorism motivated by right-wing political ideologies in 2017 than all other types of domestic terrorism combined. Out of 65 total incidents, 36 were classified as right-wing terrorism. The remaining incidents included 10 acts of left-wing terrorism, 7 acts of Islamist extremism, and 12 classified as "other/unknown."
While right-wing terrorism was already on the rise in the years leading up to Trump's presidency, the report notes that the uptick in violence carried out by right-wing attackers "accelerated" in 2017 and again in 2018.
"Over the past decade, attackers motivated by right-wing political ideologies have committed dozens of shootings, bombings and other acts of violence, far more than any other category of domestic extremist," the report says.
It went on to note that although the data on domestic terror in the U.S. show "a decades-long drop-off in violence by left-wing groups, violence by white supremacists and other far-right attackers has been on the rise since Barack Obama's presidency — and has surged since President Trump took office."
Overall, acts of right-wing terrorism not only occur more frequently but are also more likely to be deadly than left-wing terrorism, experts told The Post.
In 2018 alone, at least 20 people have been killed in suspected right-wing attacks, according to the analysis. In comparison, analysts only documented one fatality from an attack that may have been motivated by left-wing ideologies.
Despite this, Trump continues to peddle baseless lies portraying Democrats as an "angry left-wing mob," while ignoring the actual mob violence carried out by right-wing extremists like the Trump-loving Proud Boys.
Terrorism researchers told the Post that right-wing violence has risen alongside "white anxiety about Obama's Presidency" and has "accelerated in the Trump era."
While Trump has attempted to deny his role in inspiring violence, experts say right-wing extremists believe Trump is "offering them tacit support for their cause," according to the Post. And they're right — he is.
Notably, Trump's presidency hasn't driven increases in the incidence of left-wing or Islamist terrorism — only right-wing terrorism.
Since 2014, the total number of politically motivated domestic terror incidents has remained relatively stable, at about 20 attacks per year. At least, it was stable until Trump took office. But in just the first year of his presidency, right-wing attacks tripled from their previous annual average, causing the overall incidence of domestic terrorism to soar.
The new analysis is in line with other recent reports on extremism in the U.S., all of which point to far-right violence as the greatest threat in this area.
According to new FBI statistics released this month, documented hate crimes rose by 17 percent in 2017, with particularly notable increases in anti-Hispanic and anti-Semitic crimes. This coincides with a study by the Anti-Defamation League, which found a 57 percent surge in anti-Semitic incidents in 2017.
During the same time period, white supremacist murders more than doubled, making 2017 the fifth deadliest year on record for extremist violence.
These trends been attributed in large part to Trump's incendiary rhetoric, tacit endorsement of violence, and open embrace of far-right extremism. But while Trump's role in the rise of right-wing violence may be more out in the open, Republicans have done their part too, standing by his side as complicit co-conspirators — at best.
Published with permission of The American Independent.