United Nations Blasts Migrant Detention Centers For 'Damage' To Children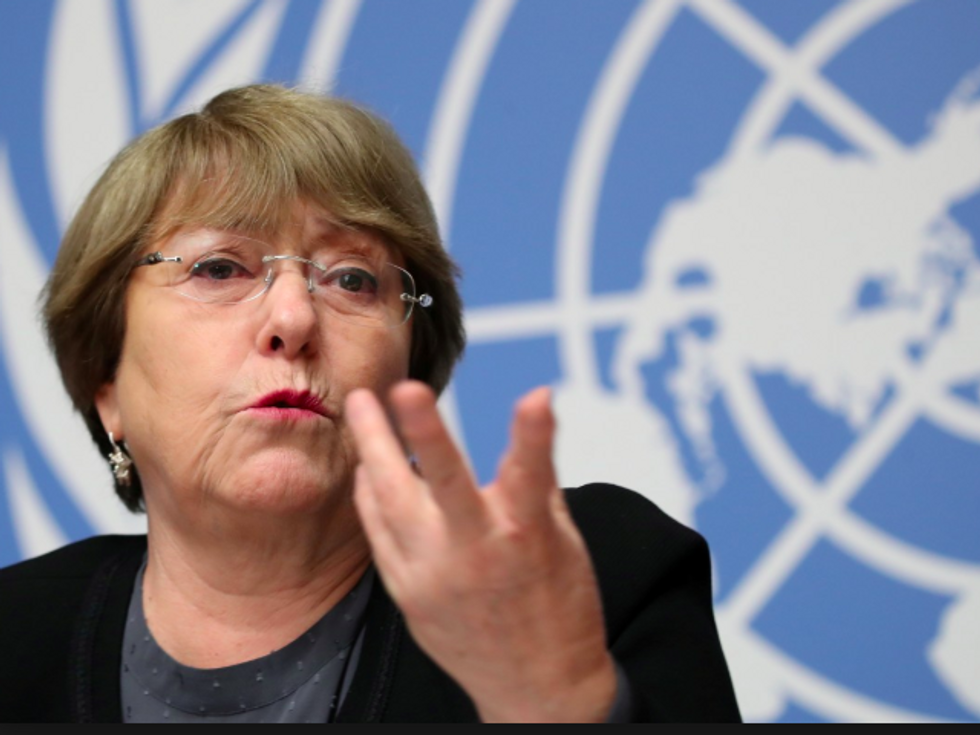 United Nations High Commissioner for Human Rights Michelle Bachelet slammed the current state of facilities used by the Trump administration to detain migrants families.
"As a pediatrician, but also as a mother and a former head of State, I am deeply shocked that children are forced to sleep on the floor in overcrowded facilities, without access to adequate healthcare or food, and with poor sanitation conditions," Bachelet, a former president of Chile, said in a statement released on Monday.
"Detaining a child even for short periods under good conditions can have a serious impact on their health and development — consider the damage being done every day by allowing this alarming situation to continue."
Bachelet cited the recently released report from the Department of Homeland Security's inspector general that detailed the dangerous overcrowding at the camps, a situation one camp manager called a "ticking time bomb."
"Any deprivation of liberty of adult migrants and refugees should be a measure of last resort," Bachelet noted.
Trump is trying to downplay reports of the deplorable conditions at the facilities, arguing on Sunday that migrants are "very happy" to be in the centers.
Bachelet rejected this type of argument in her statement.
"In most of these cases, the migrants and refugees have embarked on perilous journeys with their children in search of protection and dignity and away from violence and hunger," she wrote.
"When they finally believe they have arrived in safety, they may find themselves separated from their loved ones and locked in undignified conditions. This should never happen anywhere."
But it is happening in America, under the policies enacted by Trump and enabled by his congressional allies like Senate Majority Leader Mitch McConnell.
Last year the United Nations warned that Trump's child separation policy was "arbitrary" and "unlawful," and called on Trump to stop it.
Now the world is once again being forced to rebuke Trump for his callous indifference to human suffering.
Published with permission of The American Independent.
IMAGE: UN High Commissioner for Human Rights Michelle Bachelet, former president of Chile.