University Lecturer Tied To '70s Radicals Pleads Case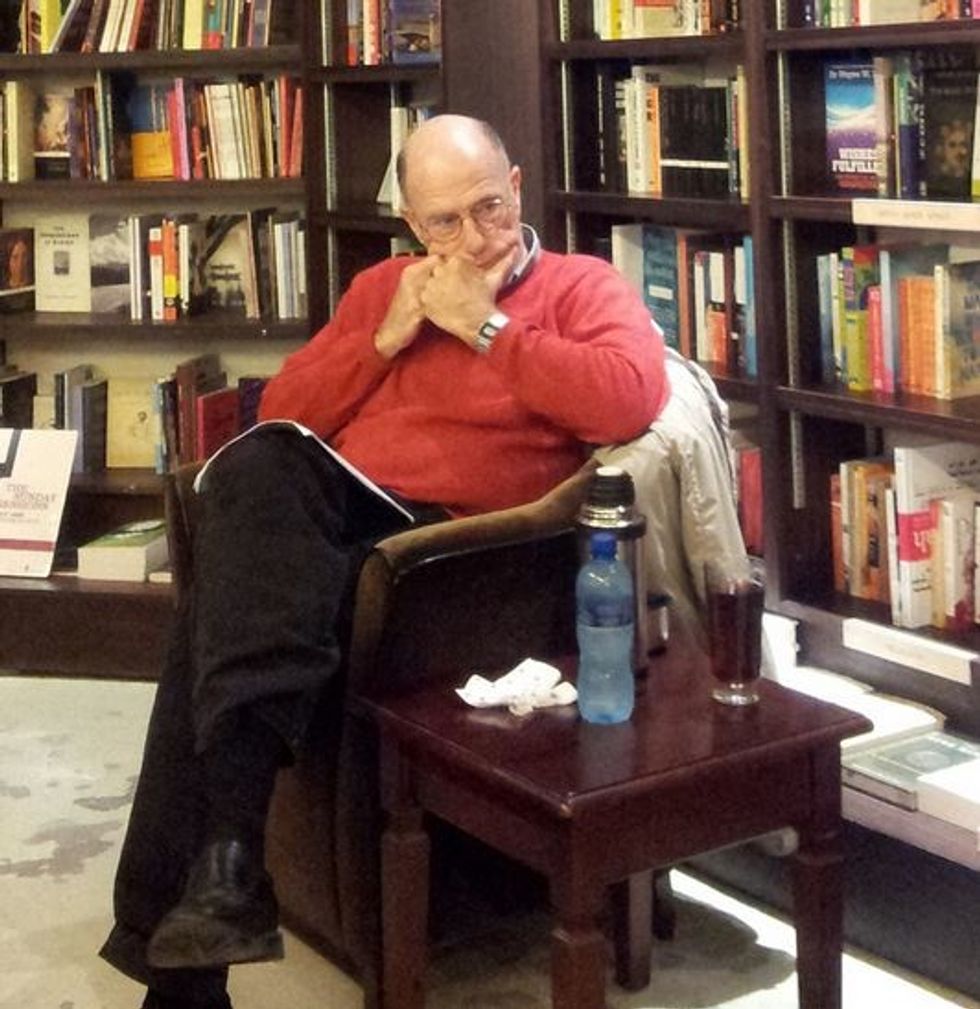 By Michelle Manchir Maura Zurick and Jodi S. Cohen, Chicago Tribune
A University of Illinois adjunct lecturer with ties to a 1970s revolutionary group asked the school's board on Wednesday to consider the unique perspective he can bring to the classroom if allowed to continue teaching there.
"Who better to tell (someone) how to avoid a destructive path than someone who has walked that path?" said James Kilgore, who publicly addressed the board for the first time since his position at the state's largest university came under scrutiny earlier this year.
Kilgore, 66, served 6 years in prison in connection with a fatal bank robbery before being hired at the university in 2009.
He spoke for the maximum five minutes allotted to him during the board's public comment time at its regularly scheduled meeting, asking the board to consider a policy that would be more open to the employment of individuals with criminal histories.
He also said he is "ashamed" of acts he committed "as a young man" and that he has tried to "chart a different road" for himself since then as an educator.
"We must not freeze people in history but allow them space to move forward," Kilgore said.
The appearance comes days after the board's chairman, Christopher Kennedy, made comments to a Champaign newspaper describing Kilgore as a "domestic terrorist" and indicating that he should not work at the school in the midst of a university review of Kilgore's employment.
Kennedy spoke only briefly after Kilgore's remarks, saying "the issue before us is in (university administrators' hands) at this point."
"We'll let their process run," he said.
In February, the Champaign News-Gazette ran an in-depth article about Kilgore's past. Two months later, Kilgore was reportedly told by a campus administrator that the university would not renew any employment contracts with him after the current one expires in August.
A few weeks later, it was determined that a university committee would review Kilgore's case, according to The News-Gazette.
According to the FBI, Kilgore was the final member to be arrested from the radical group Symbionese Liberation Army, which is most famous for kidnapping Patty Hearst. He was taken into custody in 2002 in South Africa, where he had been living for more than 10 years under the alias "Charles William Pape."
He was charged with possession of an unregistered explosive device and also the second-degree murder of bank customer Myrna Opsahl during a 1975 armed robbery in Carmichael, Calif.
In 2004, he pleaded guilty and served six years in a California federal prison before his release in 2009.
Photo: Ben Williams via Flickr