Upset Aereo TV Service Loses Copyright Case In Supreme Court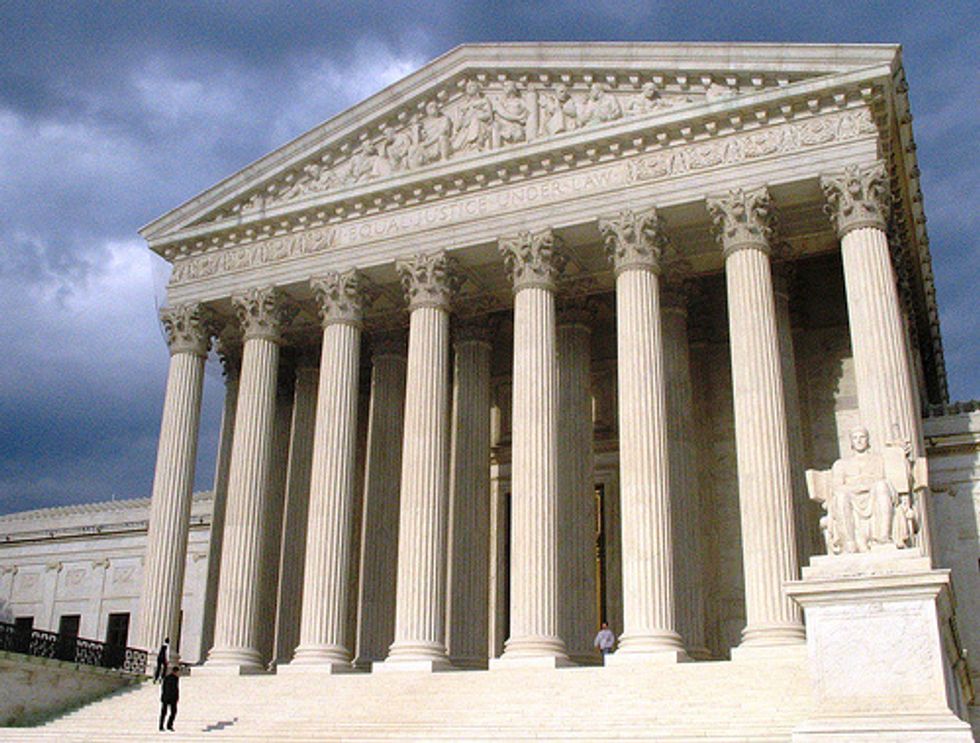 By David G. Savage, Tribune Washington Bureau
WASHINGTON — The Supreme Court has ruled that Aereo, the upstart television streaming service, violated copyright laws by resending broadcast signals without paying licensing fees.
In a 6-3 decision, justices said the law forbids unlicensed companies to "transmit" copyrighted shows to the viewing public. Aereo argued, unsuccessfully, that it was transmitting signals to individual customers through the use of tiny rented antennas.
The decision is a major victory for TV broadcasters, who depend increasingly on licensing revenues from cable and satellite services.
Two veteran Washington attorneys, Paul Clement and David Frederick, presented the contrasting arguments in the case, ABC v. Aereo.
Clement, a former solicitor general who represented ABC and other broadcasters, called Aereo a "gimmick" that allows "thousands of paying strangers to watch live TV online" without paying a licensing fee to the broadcasters for their copyrighted programs.
This violates the Copyright Act of 1976, he said, adopted in part to deal with the advent of cable TV service. Broadcasters were given an exclusive right to any program that is "publicly" performed or transmitted to the public "by means of any device or process." This could describe a cable TV tower, and it also describes Aereo precisely, he said.
But Aereo came up with what some say is an ingenious way around the law. It denies that its service amounts to a "public" airing of programs, but is merely a new way for individual consumers to watch programs they could see for free.
The service works like this: In New York, subscribers rent a tiny antenna devoted to their own individual use at a Brooklyn facility. Through it, they capture free over-the-air TV signals in the area. Frederick, representing Aereo, compared this to a set of old-fashioned "rabbit ears" on a TV.
"It's no different than if I'm at home, and I have an antenna or rabbit ears on my TV, and I know what channels I can get," Frederick said. "Consumers have a right to get over-the-air signals that are free to the public," he added.
He likened Aereo to the 1980s-era video recorders that allowed consumers to record copies of programs to be viewed at home. In 1984, the high court ruled that recording programs at home for later viewing did not violate copyright laws.
Justice Department attorney Malcolm Stewart, in a brief appearance, said the government agrees with broadcasters that Aereo is violating copyright laws by transmitting broadcast signals without a license. Among the broadcasters that urged the court to shut down Aereo was Tribune Co., parent company of the Los Angeles Times and Chicago Tribune.
Aereo charges as little as $8 a month for its service and allows subscribers to store 20 hours of programming or more for later viewing. Besides New York, it is available in Baltimore, Boston, Atlanta, Detroit, Cincinnati, Miami and several cities in Texas.
Photo: OZinOH via Flickr