U.S. To Push Ahead On Climate Pact Before Trump Takes Over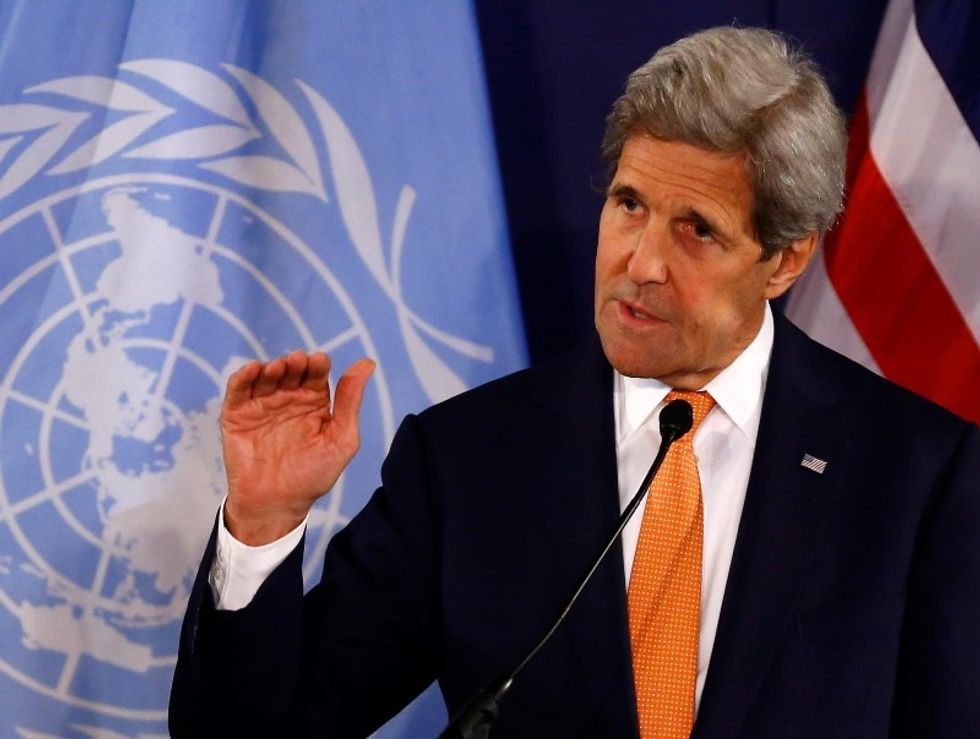 WELLINGTON (Reuters) – U.S. Secretary of State John Kerry said on Sunday the Obama administration would do everything it could to implement a global agreement to combat climate change before President-elect Donald Trump takes office.
Kerry made the comments during a visit to New Zealand just before setting off to Marrakesh, Morocco to take part in climate talks between 200 nations.
Donald Trump, who calls global warming a hoax and has promised to quit the Paris Agreement, was considering ways to bypass a theoretical four-year procedure for leaving the accord, according to a source on Trump's transition team.
Kerry declined to speculate on what Trump might do about the Paris Agreement and noted that there was sometimes a difference between campaigning and governing.
But the top American diplomat was clear he thought further action to prevent climate change should be a priority.
"The evidence is mounting in ways that people in public life should not dare to avoid accepting as a mandate for action," Kerry told journalists at a press conference in Wellington with New Zealand Prime Minister John Key
"Until January 20 when this administration is over, we intend to do everything possible to meet our responsibility to future generations to be able to address this threat to life itself on the planet."
Kerry's visit to Wellington followed a two-day trip to Antarctica where he flew in a helicopter over the West Antarctic Ice Sheet, which would add to rising sea levels if it melts, and spoke to scientists researching how fast climate change is likely to occur.
The U.S. accounts for just under 20 percent of global greenhouse gas emissions so is considered a key player in the Paris Agreement, which has been ratified by 109 countries so far.
The accord seeks to limit rising temperatures that have been linked to increasing economic damage from desertification, extinctions of animals and plants, heat waves, floods and rising sea levels.
(Reporting by Charlotte Greenfield; Editing by Stephen Coates)
IMAGE: U.S. Secretary of State John Kerry speaks during a news conference in Vienna, Austria, May 17, 2016.     REUTERS/Leonhard Foeger