'Very Very Ugly Ending' As Trump Storms Out Of Press Briefing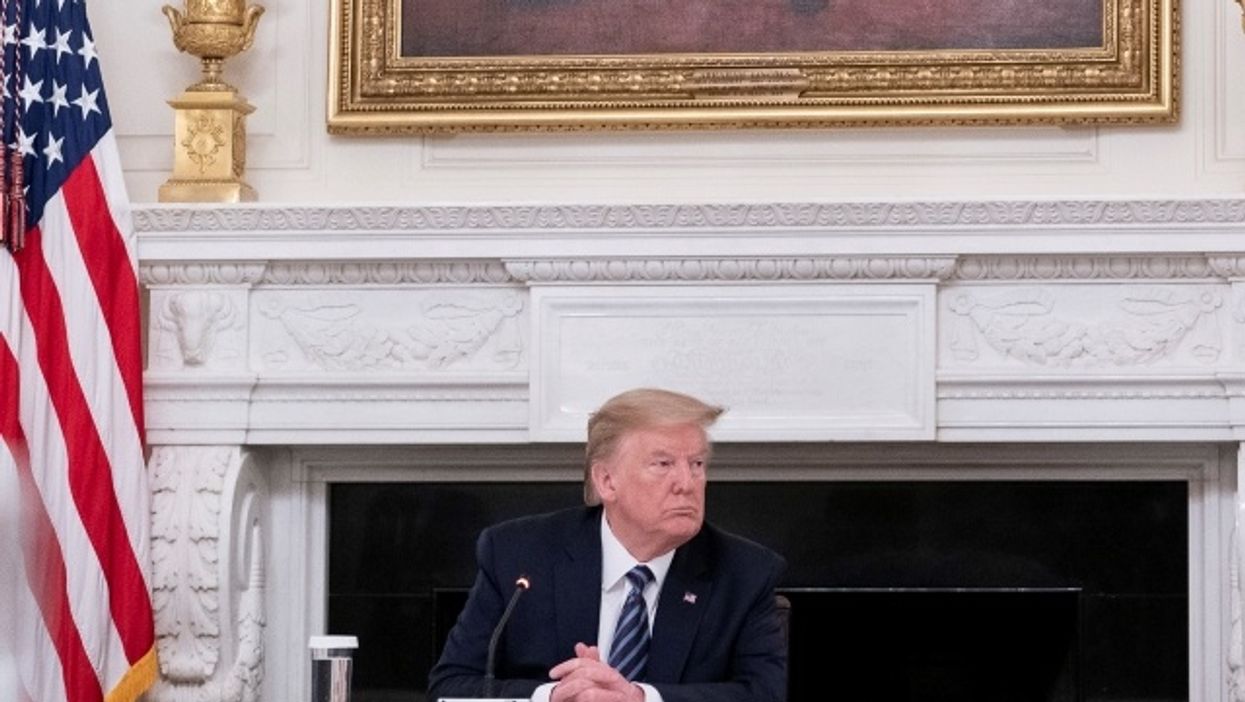 Reprinted with permission from Alternet
CNN's Wolf Blitzer was stunned at the end of White House's press briefing on Thursday, which concluded when President Donald Trump had a petty tiff with two female reporters.
"A very, very ugly ending to that one-hour appearance by the president," Blitzer commented as Trump stormed out.
---
The dispute began when CBS News' Weijia Jiang asked the president why he was so focused on the United States' supposedly superiority at coronavirus testing.
"Why does that matter? Why is this a global competition to you if every day, Americans are still losing their lives? And we're still seeing more cases every day?" she asked.
"Well, they're losing their lives everywhere in the world," Trump said. (This isn't quite right — some countries, such as Greece and Singapore, are having days with few if any reported COVID-19 deaths.) "And maybe that's a question you should ask China. Don't ask me, ask China that question, OK? When you ask them that question, you may get a very unusual answer."
Trump then called on CNN's Kaitlan Collins, standing behind Jiang, to ask a question. But seeing that Jiang had a follow-up, Collins held back.
"Sir, why are you saying that to me, specifically? That I should ask China?" Jiang asked.
"I'm not saying it specifically to anybody. I'm saying it to anybody that would ask a nasty question like that," Trump shot back.
"That's not a nasty question," Jiang replied. "Why does it matter?"
Trump tried to move on to Collins, but seeing that she was allowing Jiang to follow up, he decided to pick someone else.
Collins then stepped up to the microphone, but Trump tried to dismiss her.
"But you pointed to me," Collins said. "I have two questions, Mr. Preisdent."
"Next!" Trump said, pointing away from her. "Next please."
"But you called on me," Collins pointed out.
"I did, and you didn't respond, and now I'm calling on the young lady in the back," Trump said.
"I'm sorry, I just wanted to let my colleague finish. But can I ask you a question?" said Collins.
With that, Trump decided to leave in frustration.
"Ok, ladies and gentlemen, thank you very much. Appreciate it. Thank you very much," he said, before turning and working away.
Watch the clip below:
The petulant end of Trump's press conference https://t.co/MDa826jbcY

— southpaw (@southpaw) 1589232605.0