Virginia Newspapers Choose 'None Of The Above' In Gubernatorial Race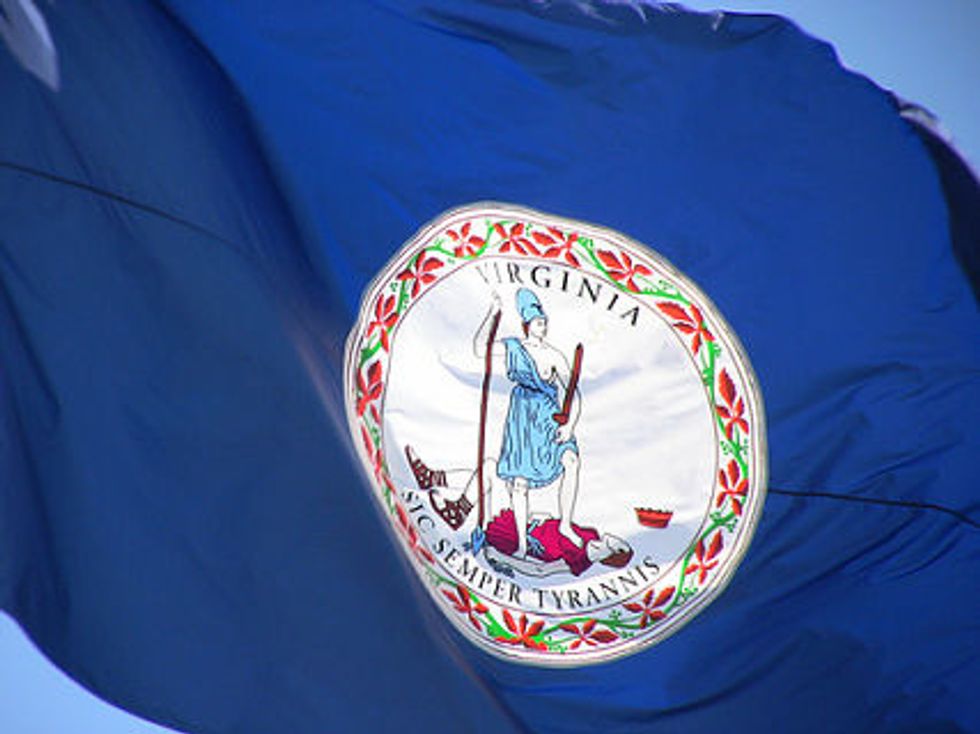 In another clear sign of widespread dissatisfaction with Virginia's 2013 gubernatorial race, two local newspapers have declined to endorse any of the three major candidates for governor.
Throughout the campaign, Republican Ken Cuccinelli, Democrat Terry McAuliffe, and Libertarian Robert Sarvis have all been plagued by low favorability ratings, which have been exacerbated by the incredibly negative tone of the campaign. For two Virginia papers, the end result is regret that these three are the only realistic options.
The Richmond Times-Dispatch, which has historically favored Republicans with its endorsements, declined to back any candidate for governor in a scathing editorial.
"The major-party candidates have earned the citizenry's derision. The third-party alternative has run a more exemplary race yet does not qualify as a suitable option," the editorial reads. "We cannot in good conscience endorse a candidate for governor."
The editorial board is equally vicious towards all three candidates. Of McAuliffe, they write: "His ignorance of state government is laughable and makes Rick Perry, the notorious governor of Texas, look like a Founding Father."
Writing that "Cuccinelli's hostility to marriage equality offends," the editorial board argues that the Republican nominee "not only takes stands we find objectionable but pursues his divisive agenda with a stridency that was unbecoming in an attorney general and would be unbecoming in a governor."
While the authors are less hostile towards Sarvis, they nonetheless conclude that he "has no experience applicable to the governorship, period."
"We find it impossible to endorse any of the 2013 candidates with even minimal zeal," the editorial board concludes.
The reliably conservative Charlottesville Daily Progress also couldn't bring itself to endorse Cuccinelli, instead offering its endorsement to Republican lieutenant governor Bill Bolling — who is not on the ballot.
"[T]he two major candidates have waged [the] nastiest, most destructive campaign in memory," the Daily Progress editors write. "Each has succeeded in damaging his opponent, but failed to adequately convey his own positives."
"The odds of a write-in candidate winning the governorship are extraordinarily high," they acknowledge. "But what are our alternatives? Stay home from the polls? Or hold our noses and vote for one of the deeply flawed major-party candidates?"
Cuccinelli's failure to win the endorsements of these Republican-leaning editorial boards underscores his campaign's struggle to gain traction with even Republicans. Overall, McAuliffe has dominated him in the endorsement race (although, as Slate's Dave Weigel notes, those endorsements haven't always been glowing, to say the least).
With just two weeks before the election, McAuliffe remains the clear frontrunner to serve as Virginia's next governor; he has led every poll since July, and holds a 7.4 percent advantage in Real Clear Politics' polling average.
Photo: Gary Cope via Flickr