A Key Witness From Mar-a-Lago Flips In Florida Documents Case
@LucianKTruscott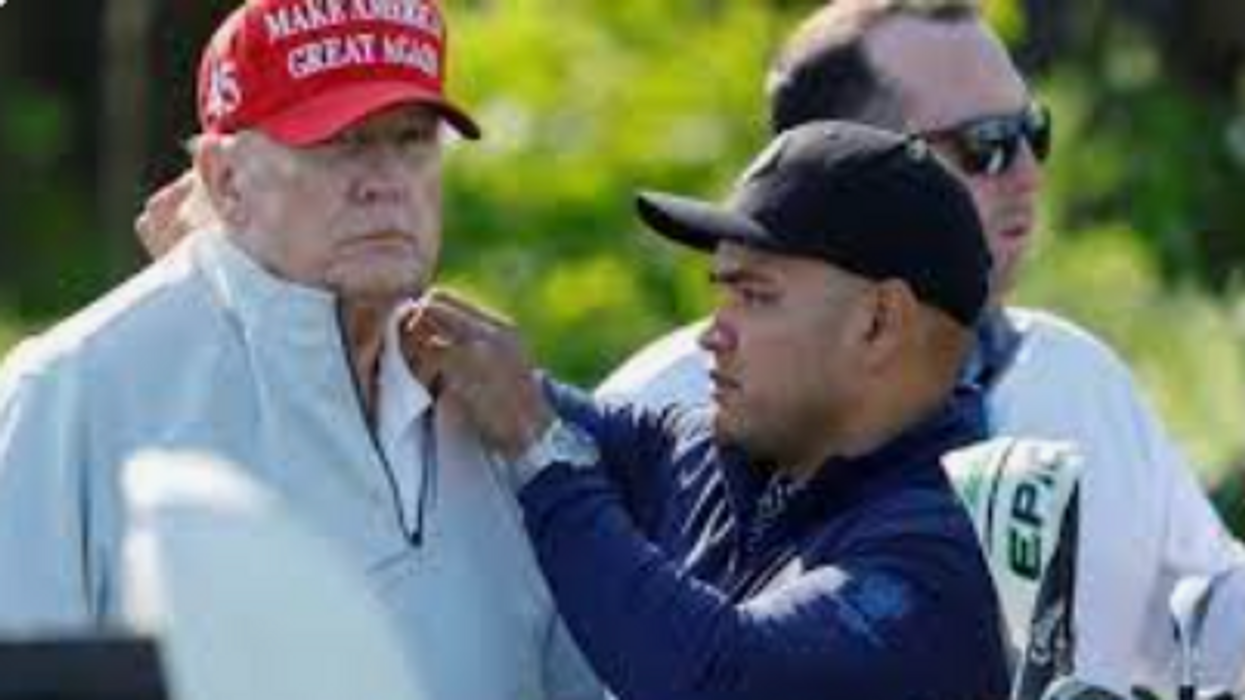 It's always a good thing when you wake up from a nap and find yourself immediately searching for a metaphor. Today we're looking for a metaphor to describe the first witness in a case against Defendant Trump to flip: Trump Employee 4 in the classified documents case in Florida has fired the lawyer supplied to him by his boss, one Stanley Woodward, who also represents defendant Walt Nauta, and signed up a public defender. The witness, Mar-a-Lago information technology director Yuscil Taveras, has withdrawn his previous testimony to prosecutors and has decided to tell the truth.
So, how to describe this stunning development? Has the earth begun shaking? Did a dam break? Has a tiny snowball on the side of a mountain begun to roll downhill starting an avalanche?
You will recall the witness we have called "the IT guy" as the Mar-a-Lago employee who expressed doubts to Nauta when he was told that "the boss" wanted the drives wiped that contained security footage at Mar-a-Lago. He wasn't sure that was the right thing to do, the indictment suggested. But there wasn't anything solid in the indictment tying Defendant Trump to the attempt to conceal video evidence that showed boxes of documents being moved around Mar-a-Lago by Nauta and the other employee indicted in the case, property manager Carlos De Oliveira.
Now Taveras, who received a target letter from the office of Special Counsel Jack Smith in June, has changed his tune. He was warned by prosecutors that he might be indicted for lying to the grand jury in March when he was represented by the Trump-supplied lawyer, Woodward. Taveras has entered into an agreement with the special counsel that does not require him to plead guilty to any charges. In exchange, Taveras has agreed to provide truthful testimony about the circumstances surrounding the obstruction of justice charges against De Oliveira and Nauta in the superseding indictment.
Taveras had denied that he spoke with anyone at Mar-a-Lago about deleting security camera footage. Taveras also apparently denied that he had been "coached" by anyone about his testimony before the grand jury. However, after firing Woodward and getting a public defender as his new attorney, Taveras remembered that De Oliveira had pressured him to find a way to delete the security footage at the behest of "the boss." Taveras has apparently now confirmed to investigators that he understood "the boss" to refer to Trump and that it was Trump himself who had requested that the security footage be deleted.
A court filing from the special counsel's office on Tuesday confirmed that Taveras has flipped and changed his testimony. "Immediately after receiving new counsel, Trump Employee 4 retracted his prior false testimony and provided information that implicated Nauta, De Oliveira, and Trump in efforts to delete security camera footage, as set forth in the superseding indictment," the special counsel's filing reported. "The Government anticipates calling Trump Employee 4 as a trial witness and expects that he will testify to conduct alleged in the superseding indictment regarding efforts to delete security footage."
Taveras is the first witness in any of the cases against Defendant Trump who has flipped, agreed to cooperate with prosecutors and provide testimony that will be used in the classified documents case in court against Defendant Trump and others.
There are 19 co-defendants in the RICO indictment brought against Trump in the state of Georgia by District Attorney Fani Willis. It's not going to take a seismograph to detect the earthquake in Georgia when some of the defendants start going hat in hand to Willis' office and offering to testify against each other and Defendant Trump himself.
Lucian K. Truscott IV, a graduate of West Point, has had a 50-year career as a journalist, novelist, and screenwriter. He has covered Watergate, the Stonewall riots, and wars in Lebanon, Iraq, and Afghanistan. He is also the author of five bestselling novels. You can subscribe to his daily columns at luciantruscott.substack.com and follow him on Twitter @LucianKTruscott and on Facebook at Lucian K. Truscott IV.

Please consider subscribing to Lucian Truscott Newsletter, from which this is reprinted with permission.