Was Zeldin 'Keychain Assault' Incident A Republican Set-Up?
@johnknefel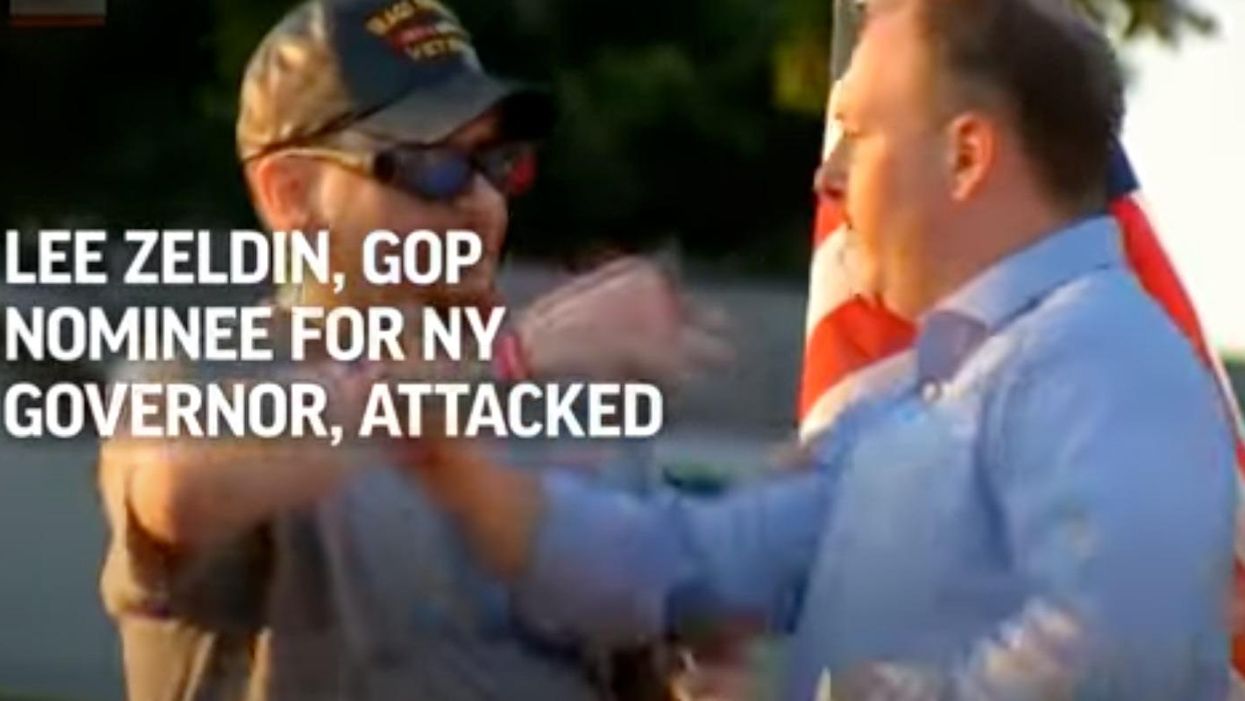 Youtube Screenshot
Mainstream media outlets have largely followed conservative media's framing after a man allegedly attempted to injure Rep. Lee Zeldin (R-NY) with a small self-defense-style keychain tool at a July 21 speech. Right-wing media, often quoting Zeldin or people associated with his campaign, have used the event to attack New York state's modest bail reform laws. Several mainstream outlets adopted this basic template, further spreading the incorrect idea that the reforms were to blame for the alleged assailant's release from custody.

There are two key pieces of information that have been almost entirely ignored in the mainstream national press but were reported in local media. First, the initial prosecutor in the case, Monroe County District Attorney Sandra Doorley, was listed publicly as Zeldin's campaign co-chair as recently as July 25. The Albany Times Unionreported Doorley's connection with the campaign in its coverage, but was given conflicting responses by the various parties as to whether Doorley was in fact an active campaign co-chair. (Doorley has recused herself from the case.)
Second, as the Times Union also reported, Doorley's office charged the alleged perpetrator, David G. Jakubonis, with second degree attempted assault on Friday, July 22. That nonviolent charge – which was not eligible for bail – was a surprise to many, the Times Union reported, because "law enforcement in Monroe County is known for pressing heavier charges than prosecutors in many other counties." The previous year, Monroe prosecutors had only brought that charge one time, instead usually pursuing far harsher penalties that would include bail. (Jakubonis was separately arrested and charged in federal court, and is in custody pending a hearing scheduled for July 27.)
Reprinted with permission from Media Matters.