Washington State House Passes Senate Measure For Financial Aid Eligibility For Undocumented Children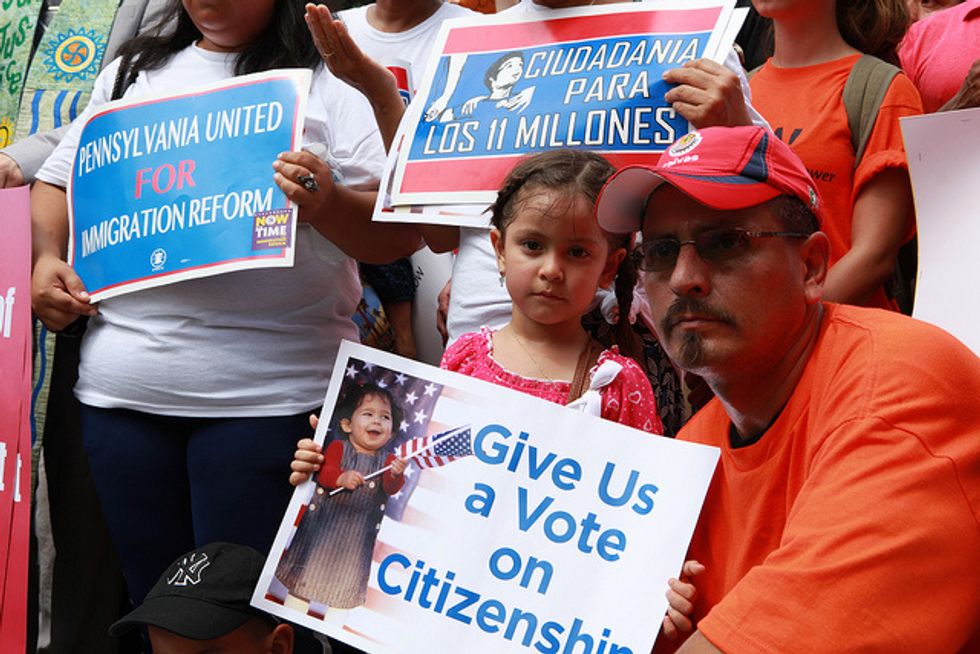 By Andrew Garber, The Seattle Times
OLYMPIA, Washington — Washington state lawmakers found something they could agree on Tuesday — allowing students brought here illegally as children to be eligible for financial aid.
The House voted 75-22 to pass Senate Bill 6523 and send it to the governor, who has said he supports the legislation. The measure was approved by the Senate last month.
"I absolutely believe that this bill is as good for my community as it is for yours," said Rep. Bruce Chandler (R-Granger Yakima County). "As we go into the future, every one of us, all of our families, all of our neighbors are going to have to be pulling the wagon together."
Rep. Sharon Tomiko Santos (D-Seattle) said the students who will benefit from the financial aid "have already proven their mettle. They have shown resilience, they have shown the willingness to work hard . . . . Our job is to make sure they have a fair chance to walk through that door and realize their dreams."
It is the first law to pass the Legislature so far this year. Several hundred other bills are waiting in the wings, but it's anybody's guess how many of those will reach Governor Jay Inslee before the session ends March 13.
Senate Republicans and House Democrats don't agree on much. That was true for this legislation as well, with the GOP-led caucus in the Senate arguing lawmakers had more important priorities to tackle.
But the Senate majority caucus shifted gears last month and backed the measure, which advocates have been trying to pass for years.
GOP lawmakers said they wanted to make sure funding was available before endorsing the legislation. The measure includes a $5 million appropriation.
About 74,000 students receive State Need Grants, and an additional 32,000 eligible students were turned away last year because of a lack of funding. It's not clear how many more students would become eligible under this bill.
Under the legislation, students are eligible for financial aid if they have been granted Deferred Action for Childhood Arrival (DACA) status and meet other conditions such as getting a high-school diploma in Washington and living in the state for at least three years before getting a diploma or its equivalent.
Ricardo Sanchez, founder of the Latino/a Educational Achievement Project, said in a statement that the legislation sends an encouraging message to students who have too often told themselves "college is for the rich kids, and it's out of bounds for me because I'm an illegal alien."
"The Real Hope Act changes this narrative to one that says, 'If I work hard, I can get an education and be anything I want to be,' " he said.
Photo: Anuska Sampedro via Flickr