WATCH: Brutal Attack Ad Hits GOP Senator On Unemployment Benefits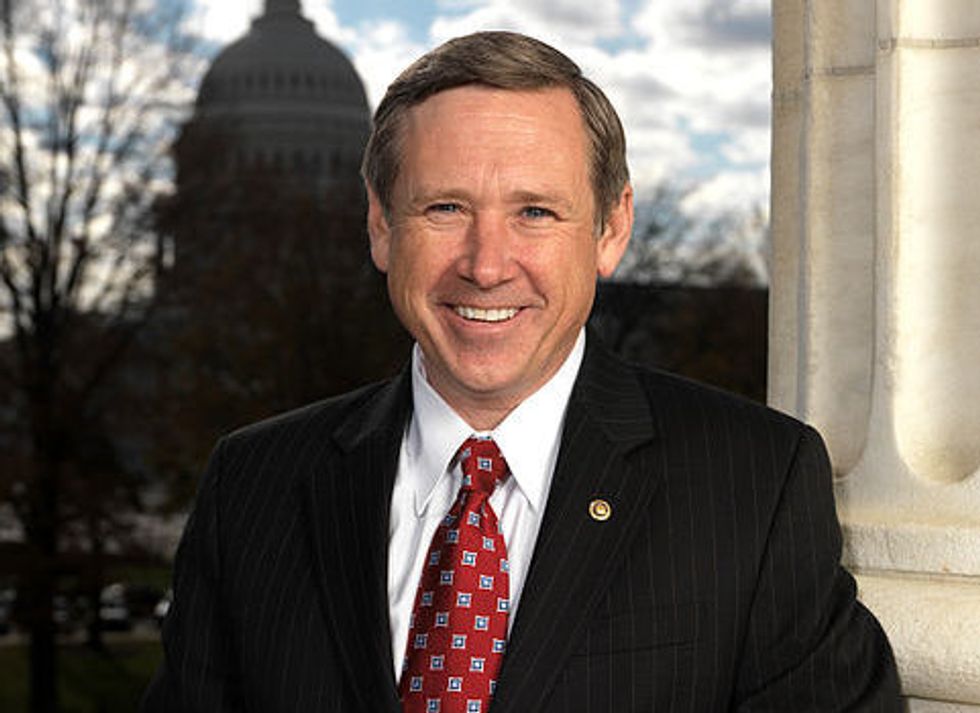 Americans United for Change is hitting the airwaves in hopes of pressuring Republicans to extend emergency federal long-term unemployment benefits.
On Wednesday, the liberal 501(c)(4) "dark money" group released a brutal television ad urging Illinoisans to hold Senator Mark Kirk (R-IL) "personally responsible" for the program's expiration.
"If you are one of the tens of thousands of people in Illinois who recently lost long-term unemployment benefits, you should know that one man is personally responsible, and can get them restored," the ad's narrator says.
"Mark Kirk promised he would vote for an extension if his conditions were met, and when he got what he wanted, Kirk still voted against continuing unemployment benefits," the voiceover continues.
"He is the deciding vote when the Senate votes again in the coming days," it concludes. "Call Senator Kirk. Tell him you will remember who cost your family this critical economic lifeline when you were laid off and searching for work, but still couldn't find a job."
The "promise" mentioned in the ad refers to Senator Kirk's declaration that he would vote to extend unemployment benefits if Senate Majority Leader Harry Reid (D-NV) agreed to offset the cost with spending cuts elsewhere. Although Reid acquiesced to Kirk's demand, the Illinois Republican still declined to vote for the extension — which fell one vote short of overcoming a Republican filibuster.
Since then, Democrats have continued to search for the one Republican vote needed to reach the 60-vote threshold needed to pass the bill. Kirk reportedly remains their number-one target.
There is some reason for Senate Democrats — and Americans United for Change — to believe that they could pressure Kirk into switching his vote. Illinois is a reliably blue state that also has the third highest unemployment rate in the nation, at 8.6 percent. According to a recent Public Policy Polling survey, Illinois voters say they're less likely to vote for Kirk because of his vote against extending the benfits by a 40 to 31 percent margin, which could greatly complicate his 2016 re-election hopes.
Even if Kirk does flip his votes and help the extension pass, it may be a hollow victory for the long-term unemployed. The Republican-controlled House of Representatives remains extremely unlikely to pass any unemployment bill that comes out of the Senate.
Photo via Wikimedia Commons