WATCH: Fox News Personnel Will Take Gas Masks To The Conventions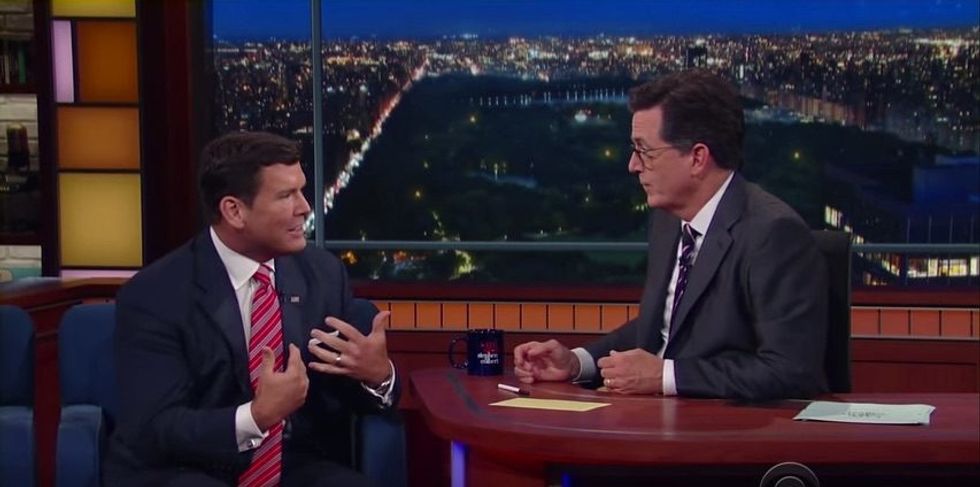 Bret Baier has no clue what will happen at the Republican National Convention.
Baier, the chief political anchor for Fox News, made an appearance on Tuesday's Late Show with Stephen Colbert to predict that The Donald will in fact clinch the GOP's nomination, despite efforts by #DumpTrump, #NeverTrump, and similar campaigns pushing for an alternative nominee.
Beyond that, though, the anchor told Colbert that he and other Fox personnel will be ready for anything, particularly when it comes to protests outside the convention. They're bringing security and packing safety equipment — yes, even gas masks.
"Anything can happen, and this election has proven that we don't know what's next," Baier said.
Unwittingly, Colbert also pokes fun at the credibility of Fox News during the interview. Watch the full clip below:
Photo: Fox News chief political anchor Bret Baier appears on The Late Show with Stephen Colbert. Screenshot via YouTube