WATCH: John Oliver's Depressingly Accurate Report On Local News, 'Stoplight'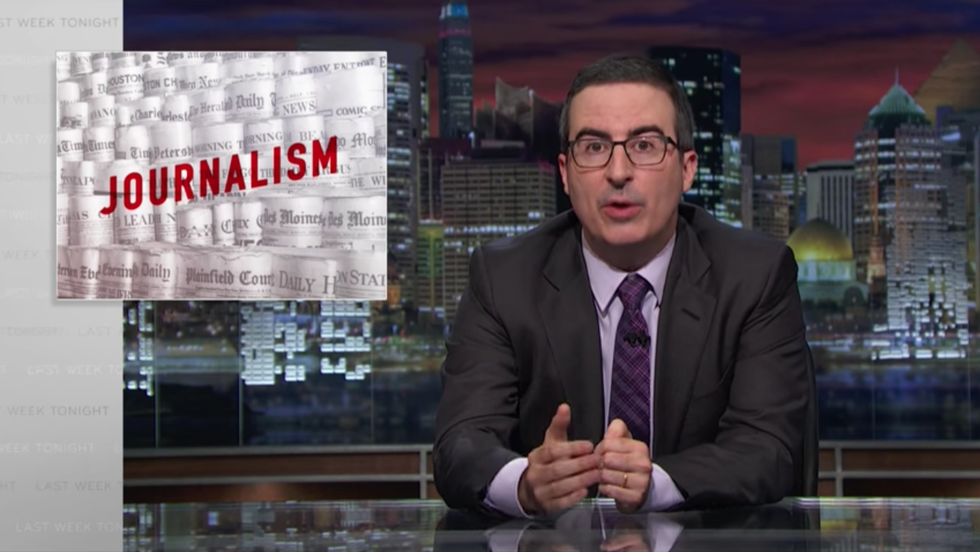 John Oliver, like many other political satirists before him, bristles at being called a "journalist." That's because, as he explained Sunday, the real journalists fueling his show with sordid details of corruption and mismanagement get short shrift for the work they do in the public interest.
Oliver's show, Last Week Tonight — as well as many blogs and newsletters (ours included) — relies on the tenacious work of local journalists to keep an eye on where the rubber of local government meets the road. In fact, the same shift in media preferences that gave rise to websites like this one has weakened local outlets, especially print outlets, by cutting into advertising revenue and re-centering lots of potentially local readership towards national stories.
Stoplight , Oliver's dramatization of a future journalism held captive by Internet fluff pieces, illustrates a point that journalists and news outlets have tried to warn news consumers about for years now: where we're going isn't pretty.
Video: HBO