WATCH: Koch Group Intensifies Attack Against Kay Hagan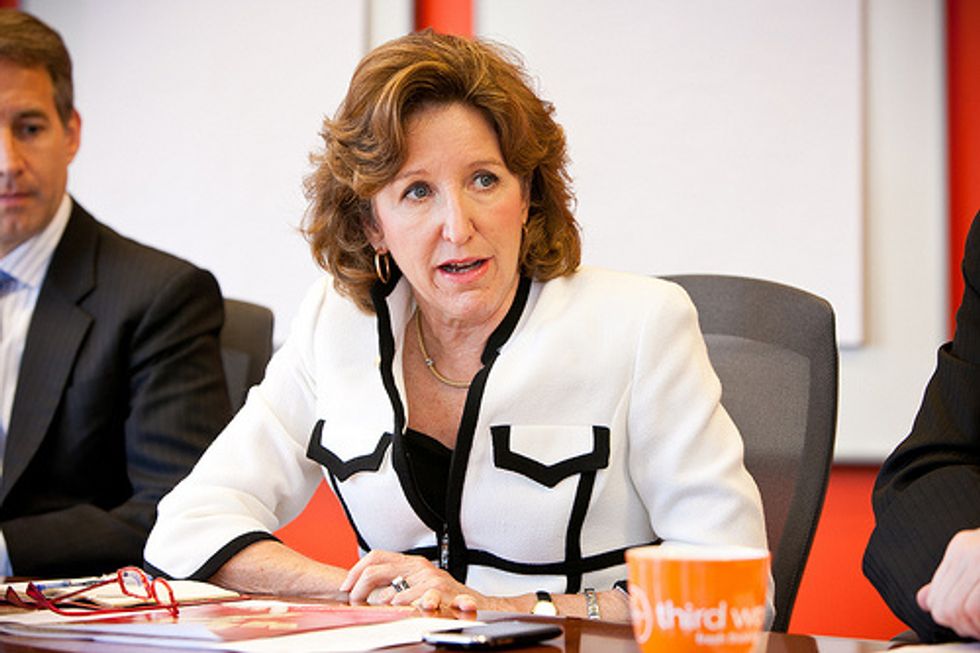 Americans for Prosperity, one of the largest right-wing 501(c)(4) "dark money" groups, is reportedly launching a major ad campaign attacking vulnerable Senator Kay Hagan (D-NC).
According to Politico, Americans for Prosperity — which is financially backed by billionaire brothers Charles and David Koch — is making a $1.4 million television ad buy to air this spot criticizing Senator Hagan's support for the Affordable Care Act:
"People don't like political ads. I don't like them either, but health care isn't about politics," the ad's narrator says, without a hint of irony. "It's about people. It's not about a website that doesn't work, it's not about poll numbers or approval ratings. It's about people. Millions of people have lost their health insurance, millions of people can't see their own doctors and millions are paying more and getting less. Obamacare doesn't work, it just doesn't work."
The ad is the latest in a series of factually challenged attacks that AFP has launched against the incumbent Democrat. According to the New York Times, the dark money group aired 3,535 ads criticizing Hagan's stance on health care reform between June 1, 2013 and January 12, 2014 (more than double the amount targeting the second-most-attacked senator, Democrat Mary Landrieu).
AFP's financial support could prove critical to Republican efforts to unseat Hagan in November's midterm elections. The incumbent Democrat has over $5 million in cash on hand, giving her a significant financial advantage over her Republican rivals.
North Carolina is widely viewed as one of the states that could decide which party controls the Senate for the rest of President Barack Obama's time in office. If Hagan is able to win re-election, it would dramatically reduce Republicans' chances of winning the net six seats they need to claim a Senate majority.
Early polling of the race finds Hagan narrowly trailing each of the frontrunners for the Republican nomination, state House Speaker Thom Tillis and Tea Party-backed doctor Greg Brannon.
Photo: Third Way via Flickr