South Carolina Gov. Nikki Haley Calls For Confederate Flag To Come Down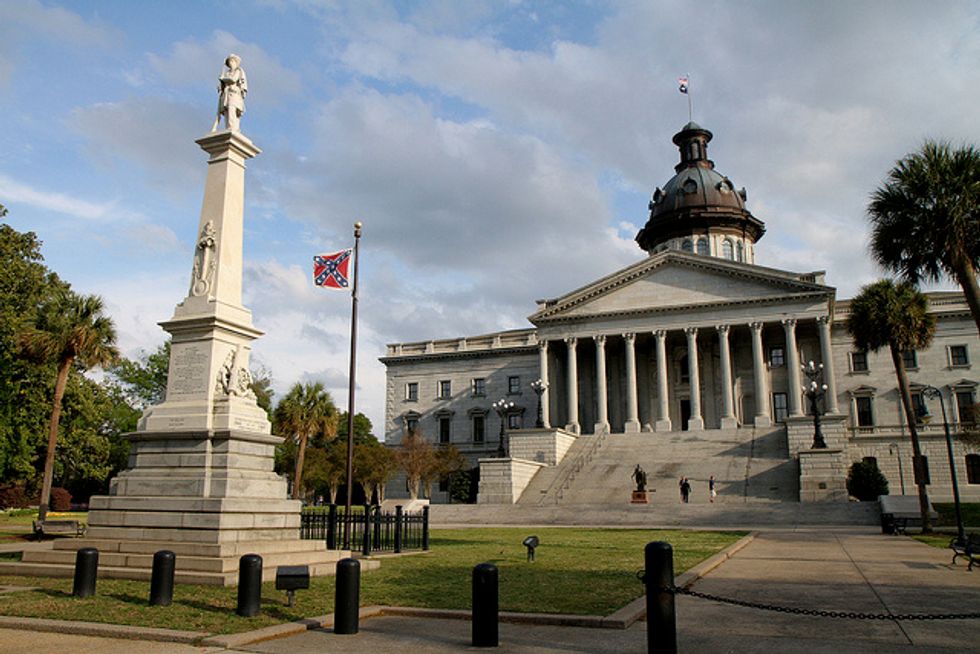 South Carolina governor Nikki Haley spoke in Charleston Monday afternoon, and called for the Confederate flag to be removed from the state capitol lawn, where it has flown since 1962.
Haley acknowledged that while the flag was a symbol from South Carolina's past, it had no place in its future.
She said, further, that no action would be taken against those who wished to display the flag on private property.
Senator Lindsey Graham (R-SC), who said on Friday that the flag was "part of who we are," was expected join her, but did not speak at the press conference.
Haley announced that she will call the state legislature, who will make the final decision whether or not to remove the flag.
You can watch the press conference below.
This post has been updated.