Watch: Obama Warns Against Populist Bigotry In South Africa Speech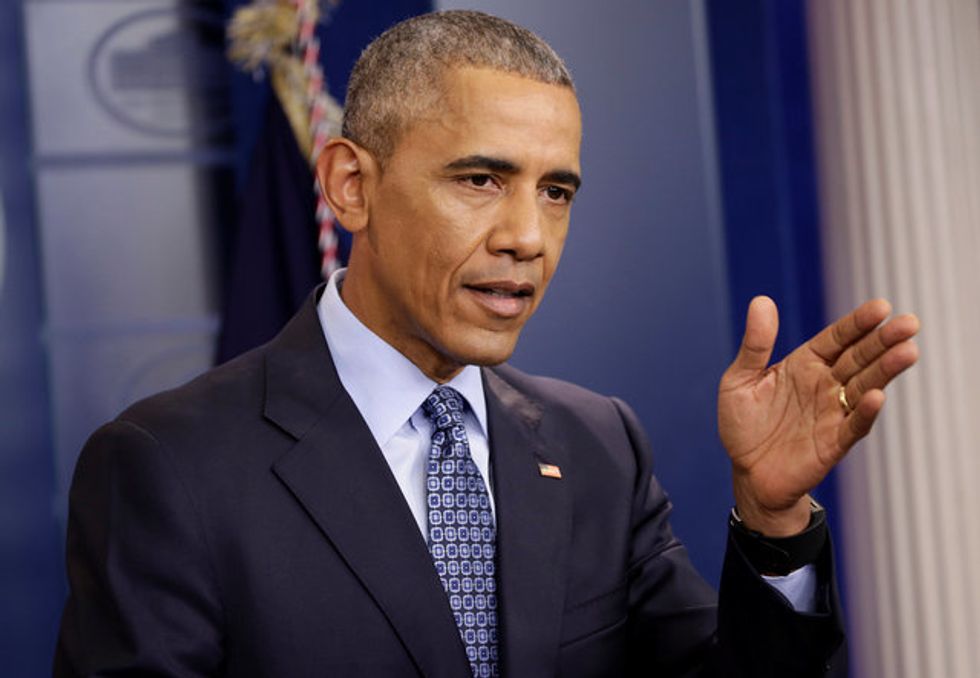 Reprinted with permission from AlterNet.
Former President Barack Obama delivered his first major remarks since leaving office today in South Africa to a crowd of roughly 15,000 people gathered to attend the commemoration of Nelson Mandela's 100th birthday.
Obama spoke at length about the state of global affairs and the backlash to democracy.
"At the end of the 20th century, while some Western commentators were declaring the end of history and the inevitable triumph of liberal democracy and the virtues of the global supply chain, so many missed signs of a brewing backlash," Obama told the crowd. "A backlash that arrived in so many forms."
Obama took specific aim at Russia.
"Already humiliated by the collapse of the Soviet Union, [Russia] suddenly started reasserting authoritarian control, and in some cases meddling with its neighbors," Obama said.
Obama condemned the rise of global populism aided by right-wing players who prey on the insecurities of rural populations.
"You started seeing populist movements — which, by the way, are often cynically funded by right-wing billionaires intent on reducing government constraints on their business interests. These movements tapped the unease that was felt by many people who lived outside of the urban cores, fears that economic security was slipping away," Obama said. "That their social status and privileges were eroding. That their cultural identities were being threatened by outsiders, somebody that didn't look like them or sound like them or pray as they did."
Many of Obama's remarks appeared to be thinly-veiled attacks on President Donald Trump.
"Strongman politics are ascendant, suddenly, whereby elections and some pretense of democracy are maintained, the form of it, but those in power seek to undermine every institution or norm that gives democracy meaning," Obama explained. He also warned that the "free press is under attack."
"So, on Madiba's 100th birthday, we now stand at a crossroads," Obama later concluded. "A moment in time at which two very different visions of humanity's future compete for the hearts and the minds of citizens around the world."
Chris Sosa is the Senior Editor at AlterNet. His work also appears in Mic, Salon, Care2, Huffington Post and other publications. Follow him on Twitter @ ChrisSosa .