Watch: Rep. Steve King Compares Immigrants To Dogs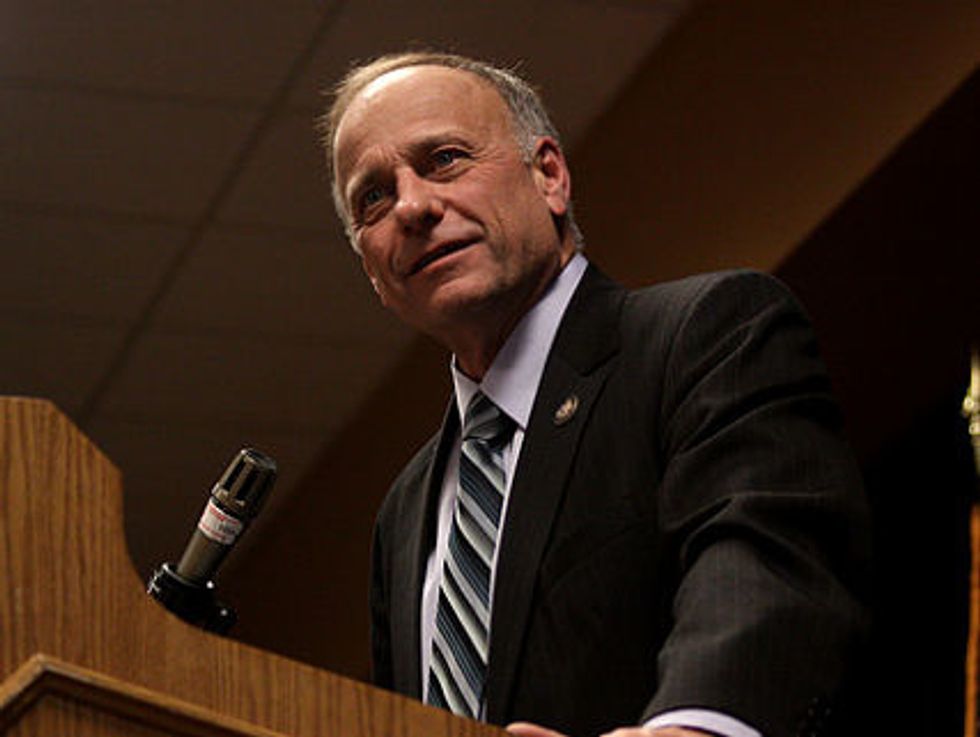 Representative Steve King (R-IA) reminded Latino voters why they don't like the Republican party yesterday, by comparing immigrants to lazy dogs at a meeting with constituents.
King's comments, made at a diner in Pocohontas, Iowa, were captured on film by an American Bridge tracker:
"You want a good bird dog? You want one that's going to be aggressive? Pick the one that's the friskiest … not the one that's over there sleeping in the corner," King told the crowd. He then suggested that immigrants should be selected in the same way.
"You get the pick of the litter and you got yourself a pretty good bird dog. Well, we've got the pick of every donor civilization on the planet," he said.
This type of dehumanizing rhetoric is not out of the ordinary for King. As Crooks and Liars' David Neiwert points out:
This is nothing new for King. He's previously compared Latino immigrants to cattle, as well as farming commodities like beans and corn. It's all part of his longtime record of mainstreaming hateful rhetoric and demeaning falsehoods when discussing Latino immigrants.
A recent NBC News/Wall Street Journal/Telemundo poll shows that Mitt Romney trails President Barack Obama by a staggering 34 points among Latino voters. After hearing Tea Party hero King's thoughts on immigration, it's easy to understand why.