WATCH: Trump, One Of The Great Dictators?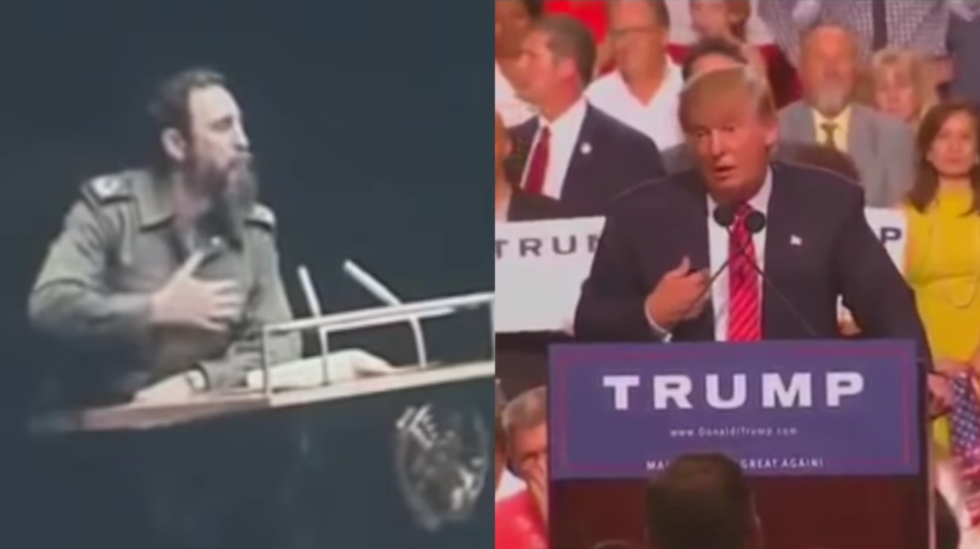 Donald Trump has expressed admiration for many of the world's greatest dictators. From Saddam Hussein to Vladimir Putin, he loves them all, and now we know why: they remind him of himself.
Like Trump, dictators throughout history have often been charismatic demagogues who love matching their bombastic rhetoric with equally eye-grabbing movement.
Watch how Trump's speaking style mimics that of some of humanity's biggest mistakes.
In order of appearance: Donald Trump, Benito Mussolini, Hugo Chavez, Adolf Hitler, Fidel Castro, Muammar Gaddafi, Idi Amin, Charlie Chaplin in The Great Dictator.